Sep 23, 2021 – Motliner has gladly announced the launch of its premium quality coil car mats for Kia Sorento on Amazon. With this, Kia Sorento owners can now maintain and enhance the beauty and hygiene of their car interior. Made with high-quality PVC material, this custom-fit car floor mat is durable, weather-proof, and water-proof.
Commenting on the car floor mat, Andy Hong, a representative of the company said, "We molded the interior contours of the vehicle to achieve a custom fit. We ensure that the interior of the car is clean and tidy, avoiding friction while enhancing the interior appearance of the car and improving driving comfort!"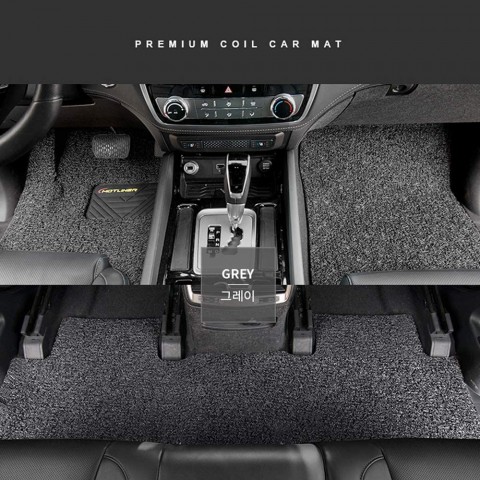 The custom floor mats are designed to fit perfectly to the floor of the vehicle. For better stability, it comes with an anti-slip design that helps it stay in its place, preventing the car mats from accidentally sliding under the pedals while driving. This perfect adhesion of the floor mats prevents multiple dirt from getting lodged under the car mats, thus ensuring spotless cleanliness of the floor. This prevents damaging the original carpet and allows easier maintenance of the car interior, while also providing optimal driving comfort.
The Motliner coil car mat comes in a 4-Piece set of gray color and it's suitable for Kia Sorento Model or Year 2020/2021. These car mats are easy to maintain, but above all very simple to install. With its anti-slip design, Motliner car mats will fit easily in the car. When it's filled with dirt, it can be easily removed, washed, dry quickly, and replaced.
With Motliner car mats, Kia Sorento owners can protect and preserve the interior elegance of their vehicles without ever compromising on the comfort and safety of the occupants. The car mats are tailor-made to match the car manufacturer's original size. Motliner makes these exceptional car mats in their manufacturing workshops so that they adapt perfectly to the vehicle.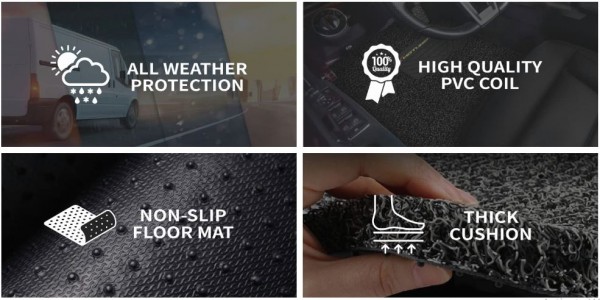 For Kia Sorento owners looking for quality protection for their car interior, the Motliner car mat will let them preserve their car in perfect elegance. So no need to worry about rainy days, wet shoes, pet hair, humidity, spills, and dirt. Choose quality and trust the leader, Motliner, in car accessories, including car mats.
For more information or to purchase the Motliner coil car mat for Kia Sorento, visit https://www.amazon.com/dp/B08HCVMPTL
Media Contact
Company Name: MOTLINER
Contact Person: Andy Hong
Email: Send Email
Phone: +82 70-4038 9303
Country: South Korea
Website: www.amazon.com/dp/B08HCVMPTL