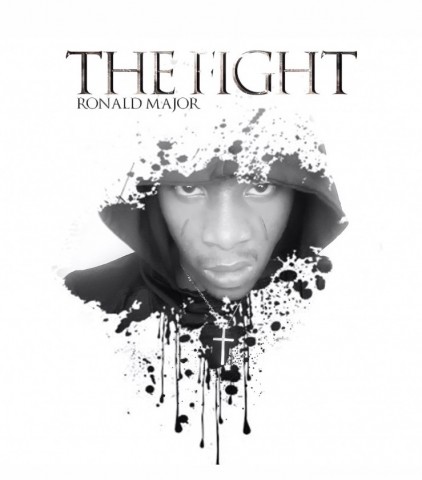 Ronald Major, is a 30-year-old motivational speaker, entrepreneur, and author in addition to being a loving husband and father of two daughters. He is known for his unapologetic attitude and straightforward speeches that have impacted thousands of people so far. He is rapidly making his way through the speaking industry and is excited to release his debut motivational album titled "The Fight" featuring five songs that express his thoughts and perspective in a poetic manner to provide some major motivation for achieving your dreams in life. These songs are sure to inspire a lot of people to get out of their comfort zone and start hustling.
"I want to let others know that you can do anything but you will have to fight for it and always get back when life knocks you down", says Ronald, when asked about his latest music album.
Ronald was raised by a single mother, along with his five other siblings. He grew up in a humble household, with a frequent scarcity of resources but he always had the determination to change his life one day. All the adversity he faced, only made him stronger and more confident to get through any kind of situation.
Having come out so far, from seeing suffering to now living a content life, Ronald decided to use his experience to help others. As soon as he realized that he is as gifted with a voice and confidence to speak in front of people and help others through it, he decided to become a motivational speaker. His latest motivational album is a small step towards the path he has chosen.
The album "The Fight" is composed of five distinct songs titled "Too Much", "Aggression", "It's a fight", "Inner Me (Enemy)", and "Why Fight?", each highlighting some of the major issues that serve as obstacles to the path of success. The songs people inspire the listener to address those issues to keep working persistently for what they want to achieve.
Listen to all songs of the album "The Fight" on Spotify.com.
Media Contact
Contact Person: Ronald Major
Email: Send Email
Country: United States
Website: instagram.com/justronmajor