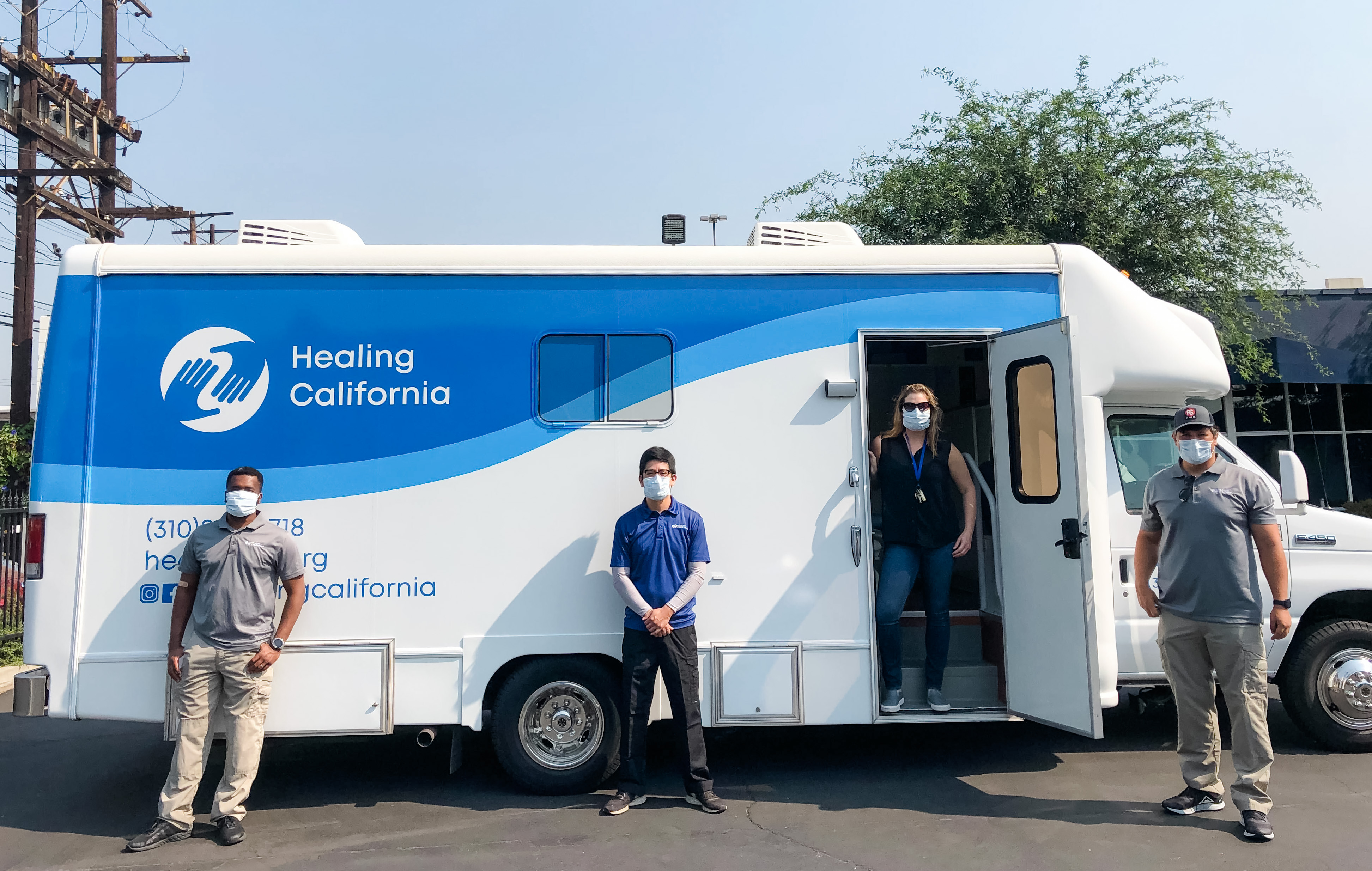 Company announces delivery of two mobile clinics to community health center in Wilmington, North Carolina and non-profit client in Pasadena, California.
Greensboro, NC – August 31, 2020 – Mission Mobile Medical Group has partnered with medical facilities across the country to deliver much needed medical support during the COVID-19 pandemic. This week, the company announced they have delivered two mobile medical clinics, the first to a community health center in Wilmington, North Carolina and another to a non-profit client in Pasadena, California.
"We started Mission Mobile Medical Group because we kept hearing about the pressing need for reliable affordable, and quickly available mobile clinics," explains Travis LeFever, President of Mission Mobile Medical Group. "We are the only certified pre-owned mobile medical clinic provider in Canada and the United States. We can deliver ready to operate mobile clinics with a 10-year warranty within 30 days of receiving an order. That speed helps local health systems cope with demand.
The recipients of Mission Mobile Medical Group's mobile clinics include MedNorth Healthcare in Wilmington, North Carolina, whose unit will provide a dedicated facility for COVID-19 testing and will accommodate community testing demands without impacting the organization's existing operations. Healing California of Pasadena, California also took delivery of a unit which will provide free dental and vision screenings for vulnerable populations in Pasadena and surrounding communities.
"Brand new mobile medical units can cost more than half a million dollars," says Amanda LeFever, vice president of finance for Mission Mobile Medical Group. "That makes these urgently needed clinics unattainable for all but a select few large institutional and government clients. It's unacceptable that our clients, who are passionate healthcare professionals and who are addressing the needs of vulnerable populations, should not have access to the facilities they need. It's our mission to provide high-quality, mobile clinics where they are most needed and at a reasonable price point. We are incredibly proud and humbled to be helping frontline medical organizations address the challenges their communities are facing."
Mobile medical clinics save lives by preventing the development of serious health problems through early detection and treatment. With much of the healthcare system focused on testing and treating COVID-19, mobile medical clinics are addressing the need for increased capacity as well as the need to provide ongoing non-COVID-19 related healthcare in a community setting.
Mission Mobile Medical Group provides 360-degree support for their clients including certified fundraising experts to help organizations raise funds to support equipment and operations, project planning, and on-site specialty equipment support, dynamic preventative maintenance for the mobile clinics, driver certification, and operations support.
Mission Mobile Medical Group offers purchase and lease options, as well as flexible financing options, and works with organizations to make medical solutions more accessible.
For more information, please visit www.missionmobilemed.com
For more information, or to arrange an interview, please contact below.

Media Contact
Company Name: Mission Mobile Medical Group
Contact Person: Amanda LeFever
Email: Send Email
Phone: 336-587-1724
Country: United States
Website: www.missionmobilemed.com