The Book of Genesis: A Layman's practical expository by Michael J. Akers gives the most helpful and profound insights into the book of Genesis.
December 21, 2020 – Michael J. Akers has a Ph.D. degree in Pharmaceutical chemistry. He spent four decades at one university and five companies. Akers wrote six books and over one hundred publications on his injectable drugs during his professional career. He also had the opportunity to take Bible classes for the adults and earned an ordination degree from the Evangelical Church Alliance.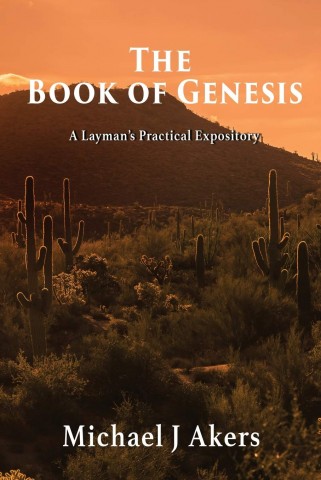 The author is also an ardent reader of books on history. Because of his passion for spirituality, he started writing Christian books, and this the sixth book of the series. He started the book in 2019-20, and it is the result of his hard toil for about a year. Besides this, Akers has also written a practical expository for several Biblical books.
Umpteen numbers of believers all over the world believe Genesis to be the first book of the Bible. Starting from the time of Moses, its messages are equally applicable to the present generation. While there are many books on Genesis, they often need a biblical scholar for understanding.
Akers is a man of God but has no formal training. He studied the Bible on his own and understood it by his heart. The book is written for people without any previous knowledge of the subject.
Written in a lucid language and following a simple style, the book gives a simple exposition of Genesis without deviating from the scripture's holiness. It made the book the most practical guide, even for a layman.
"I believe in my philosophy. It is not to cry for anything that is over. One should smile for all that happened'. I started writing when I developed a severe hearing loss problem. There is nothing new in the book except written in my style and out and out practical. It also helps one to be close to God," shared Akers when asked why the book stand out from others.
The book author is a man of varied interest. He is a voracious reader with a library containing over one thousand books. He takes a special interest in current events, football, and baseball and loves music as well.
For more information about the book, visit the Amazon book link, Michael J. Akers website, or any of his social media links: Facebook, Twitter, Tumblr
About GOLDTOUCH PRESS, LLC
GOLDTOUCH PRESS, LLC is an established and experienced group of various publishing houses who teamed up to bring their clients accessible and competitive author services. They are the publisher of this great book 'The Book of Genesis: A Layman's Practical Expository'written by Michael J. Akers.
Media Contact
Company Name: GOLDTOUCH PRESS, LLC
Contact Person: Michael J. Akers
Email: Send Email
Phone: 888-404-1388
Address:420 Lexington Avenue, Suite 300
City: New York
State: NY 10170
Country: United States
Website: www.goldtouchpress.com/