Gretchen W. Cook has been appointed Interim CEO at Methodist Children's Homes of Mississippi, LLC in what will be a beginning of a new chapter for the organization and its role in serving the Mississippi
Change is constant, and this is the case with Methodist Children's Homes of Mississippi (MCH) which now has become nationally accredited with zero corrective actions and also appointed a new CEO. In December 2022, Gretchen W. Cook assumed leadership of MCH as interim CEO after the longtime CEO, Devon Loggins, was tapped for a new position in the Mississippi Child Protection Services.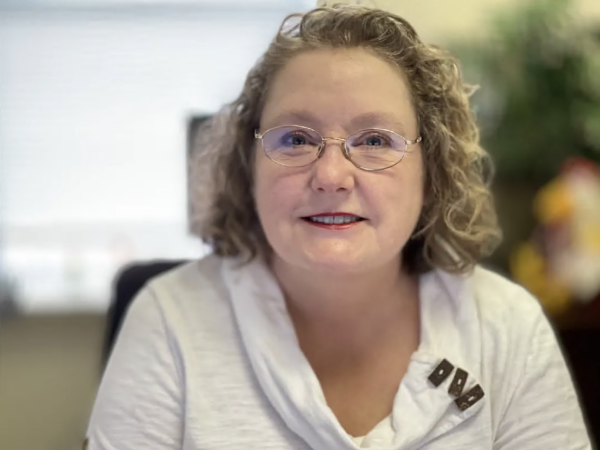 The Council on Accreditation is a national and international organization made up of peer organizations in the human services sector. Its accreditation process requires that organizations meet standards beyond the usual state requirements and demonstrate implementation of evidence-based best practices. It also allows organization to bench-mark outcomes against similar organizations across the country and around the world.
"With accreditation really acts as a seal of approval for our programs and operations," explained Cook. "One thing that drew me to MCH was that its programs do not end when a youth hits 18. We can shepherd youth up to age 21, and we consider them family forever."
For over 127 years, MCH has served Mississippi children and families. It's mission is, Through Jesus Christ, Methodist Children's Homes brings hope and healing to hurting children in Mississippi. As an organization, MCH seeks to bring restoration to children and youth who have been neglected or abused. Children and youth who go through the programs at MCH usually find reconciliation with their biological families, love within an adoptive family, or success as productive, independent individuals.
"We're excited about the future of MCH, in that we can help more children that really need and react positively to our love-based approach that literally changes lives," stated Ken Hodges, chairman of the MCH board of managers. "Gretchen's leadership throughout our accreditation process helps give her unique insights to guide MCH with a continued mission to maximize the strengths of the organization and position it for more even greater impact Mississippi."
MCH housed on a wooded 186-acre campus in Central Mississippi. Youth live in homes and have access to a variety of resources—from an Olympic-sized pool to a gym and a chapel.
"Unfortunately, we are seeing a dramatic increase in demand for our programs," said Cook. "This has led to the development of a special home on campus called the Permanency Assessment Center where we assess traumatized youth, help stabilize them, and then develop permanency plans for them."
The Permanency Assessment Center is one of many evidenced-based therapeutic program MCH offers. Permanency is always the best goal. "But sometimes," Cook continued, "There is simply not enough of a family structure left in which to place the children."
Children in these situations benefit from Methodist Children's Homes Independent Living Program. Starting from age 14, children are coached in real-life skills from cooking to money management to employment.
For more information, please visit www.mchms.org.
About Gretchen W. Cook
Gretchen W. Cook is a native Floridian who fell in love with Mississippi on a trip to the state in 1986. She worked for Belhaven University for 16 years as both library director and accreditation officer. She has long been a publisher for a number of Mississippi parenting-focused magazines distributed in the state, from Parents & Kids to Mothers & Babies, Greetings, and the College Planner.
She began volunteering at Methodist Children's Homes of Mississippi and became an advocate for the organization, leading to her eventual employment as a member of the senior leadership team and later appointment as interim CEO.
About MCH
Methodist Children's Homes has been providing care and love for children and families in Mississippi since 1896. Originally an orphanage, MCH has cared for over 11,000 children for over a century. They have grown from their original location in Water Valley to multiple homes across the state, and its primary campus is now in Jackson. The legacy of Methodist Children's Homes has always been that of Christ-centered, generous love — something that will never change.
Media Contact
Company Name: Methodist Children's Homes of Mississippi, LLC
Contact Person: Gretchen W. Cook
Email: Send Email
Phone: 601-853-5000
Country: United States
Website: https://www.mchms.org/