The Veymax Nano electric skateboard integrates stylish design with comfort and portability, making it the first choice for entry-level riders and experienced riders looking for exciting rides.
Veymax Nano is priced at $289. As you can see, the Veymax Nano is a breakthrough in design. It has a completely different color scheme from the Veymax X series and Cejour series. The Veymax Nano's design exudes a sleek and modern surf-inspired vibe. The combination of a pretty green leaf pattern and a green floral pattern on the back gives the surfboard a stylish look.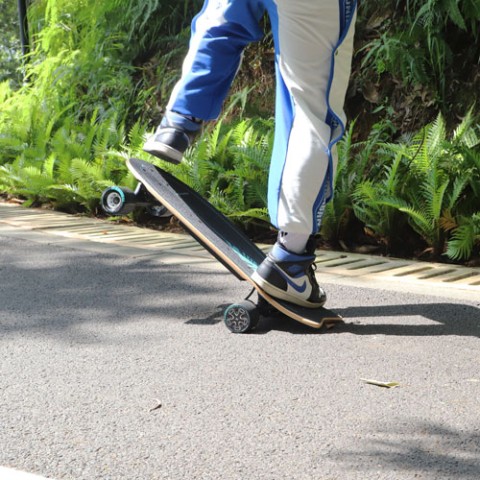 The Veymax Nano stands out as a unique contender with its compact form factor, while offering a surprising blend of speed, power and comfort that's hard to find in its price range.
Designed for experienced riders, the Veymax Nano delivers impressive acceleration and top speed while maintaining comfort and stability, making it a reliable choice for urban or suburban commuting.
[Image]
With its high-quality construction and sleek design, the Veymax Nano not only rides well, it feels big and sturdy, providing an agile and smooth ride.
Mini electric skateboard with wide deck Veymax Nano
Despite being classified as a "mini" electric skateboard, the deck dimensions are 10 inches on the Veymax Nano, which is considered wide for a shortboard. This size helps improve the stability and comfort of the board, making it feel sturdy and reliable underfoot.
It is a solid deck made of Canadian maple, with a saucer-shaped concave and a wide fin. It does help with turning, but not too big to be uncomfortable underfoot.
One of the deck's standout features is its kicktail. The top of this electric skateboard is an anti-slip sticker that provides excellent grip and comfort. This is a great feature for riders who want to be able to lift the front of the bike over bumps or need to make tight turns through corners.
21700 lithium battery for street gliding
Veymax Nano is equipped with dual 200W hub drive motors, which provide powerful acceleration capabilities and can reach a top speed of 18mph.
Veymax Nano is equipped with a 6s1p 90.72Wh battery, using 21700 cells. It can travel 8 miles on a single charge. It's perfect for those who like a short board with an easy commute.
It's also great for riding on pavement, the truck is nimble enough for tight turns, and the rear end is easy to use for kick turns and tail braking. The Veymax Nano has four speed modes and provides a gentle, smooth ride, perfect for beginners and those who prefer carefree cruising.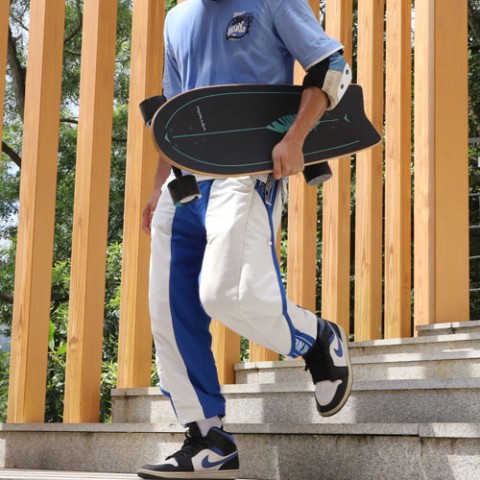 All things considered, the Veymax Nano is one of the best Mini electric skateboards under $300. Not only is it powerful, but it also handles everything else very well. It's a fun and agile board for cruising pavement, a comfortable ride for easy carving, and an exciting machine for cruising down straight roads.
So, if you are in the market for a well-rounded entry-level electric shortboard, the Veymax Nano should be one of your top considerations.
Media Contact
Company Name: VEYMAX
Contact Person: Eileen
Email: Send Email
Phone: +1 3475932654
Country: United States
Website: https://veymax.com/