When we talk about CEOs and entrepreneurs, we often take a peek in their bank balance and reputation. But not for Roel. "I don't care about making bank; business is more than making figures," he said.
Roel Oosterwijk was born on 18th May 1999 in the small town of Oudewater based in Utrecht, Netherlands. Although his native tongue is Dutch, he speaks English proficiently. He is a thriving businessman that loves helping other people to grow their business and help them stand on their own feet.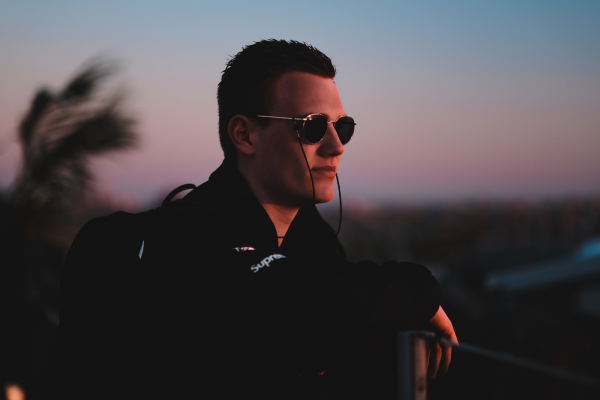 "There is a tradition that makes people believe that the more successful you get, the more you are obligated to distance yourself socially, says Roel."
But Roel Oosterwijk is a tradition-breaker when it comes to that. His respect and fondness for humanity never decrease. Although he took a massive responsibility on his shoulders just at the age of 16, he talks and laughs just like a normal human being; he has a comforting soul and chill attitude.
Talking about the profession — Roel Oosterwijk is a freelance photographer, artist, and graphic designer. His blood filled with artistry and aesthetics. His intelligence and multi-talented brain never allowed him to be any negatively, even though some tough times, his positivity is exemplary.
Roel Oosterwijk's passion for the field of creativity landed him a good life so far. At the age of seventeen, one year after he started his company, his net worth was estimated at up to $30.000.
Although money is one of the indicators of being successful, it has never been Roel's primary motivation. He does not show off his income, and he'd rather be compassionate. Compassion is what he never leaves behind. The purpose of his brand is to help people in their busy business lives.
Roel Oosterwijk created his empire on his own; he did not need any mentors or guides. He went through several phases and trials, made some errors but nothing he couldn't rectify and overcome. He believes that if he acts as a one-stop solution to your problems, he can bring some changes to other people's lives. His idea and devotion to bring the turn into the society are what make him a sincere and loving person.
Photographer, artist, designer, helping hand for your business, digital marketer, and salesperson — Roel is a one-stop for all your needs for a platform. It doesn't matter where you come from or what your aim is; he will connect with you to sort out your problems; his attitude has never been less than a professional and helping.
To gain some inspiration or to get in contact with him, you can find him on Instagram or his website.
Media Contact
Contact Person: Roel Oosterwijk
Email: Send Email
Phone: +31637024691
City: Oudewater
State: Utrecht
Country: Netherlands
Website: https://roel.cc