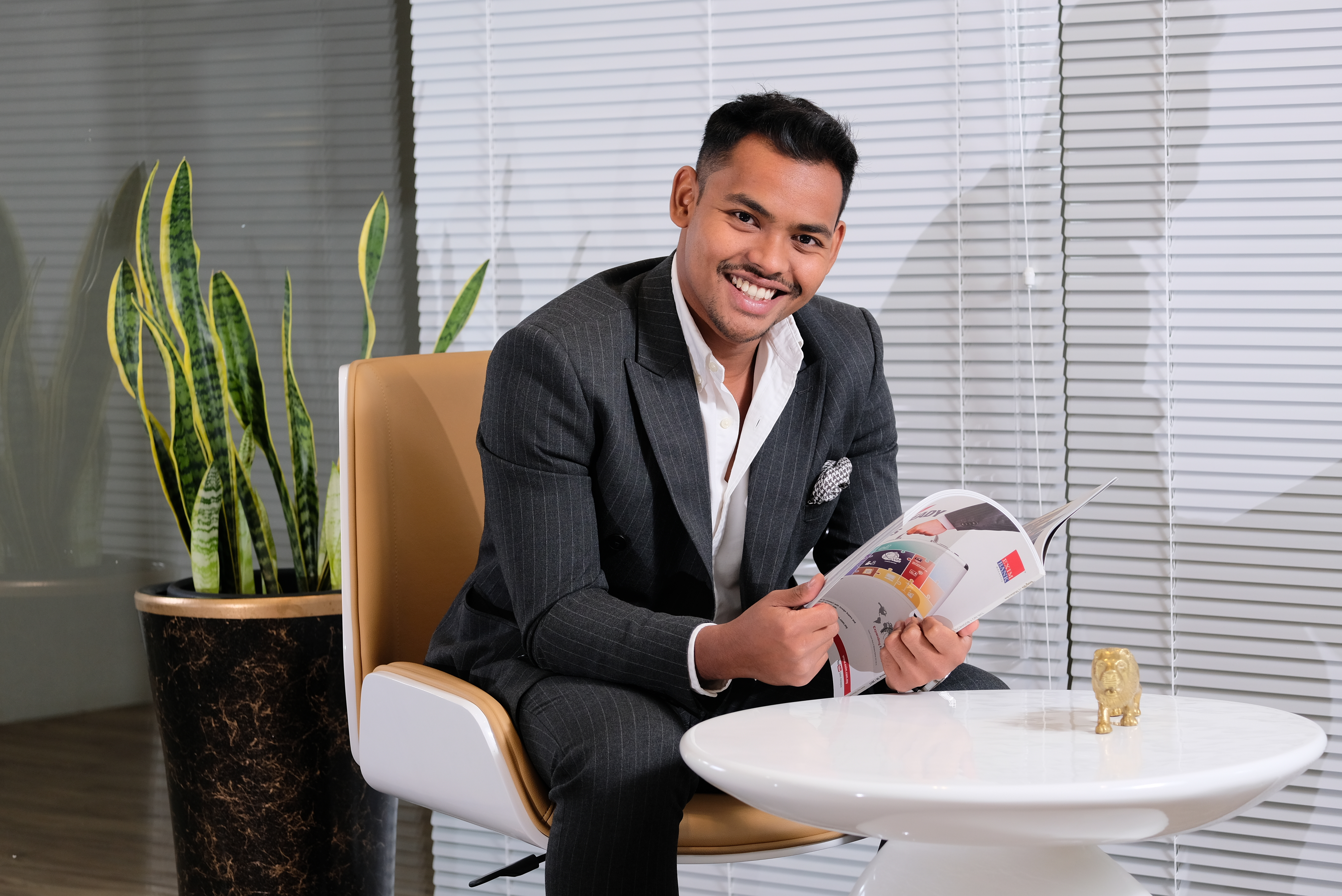 Riza Amir is the founder and Managing Director of AbroadAssist, a portal to assist students to study abroad. This master graduate of the Berlin School of Economics and Law in Germany launched AbroadAssist 5 years ago during his undergrad days. Riza Amir received a scholarship to further his studies in Germany while building an edtech startup for students applying for free education in Germany. He had the idea in 2016 and pitched the tech startup that later won 1st place for Startupweek in Dresden, Germany.
But the young Malaysian entrepreneur faced a tough decision: Should he focus his full attention to grow his start-up or should he continue to excel in his degree.
Rather than the usual college dropout scenario, the young entrepreneur decided to put himself in the driver seat to have the full experience of the problems international students experience while studying abroad. By doing so, one will be truly aware of the problem and come up with a market fit solution.
"The way I thought of it as there are plenty of opportunities when you are studying in university," Riza Amir, 25, says. "Studying abroad is one of the best ways to meet and have connections with students from all over the world. I believe students have the utmost advantage when it comes to time and everyone can capitalize the time to do something impactful out of it. Despite having a full plate studying and running a start-up, astonishingly upon completing his degree he then decided to continue with a master's degree.
So why did you decided to continue with a Master despite having an almost impossible schedule
"Since higher education in Germany offers free tuition to international students, you really have nothing to lose and certainly have every reason to continue studying" answered Riza Amir
After living in Germany since 2016, he has been promoting access to free education in Germany. Riza Amir launches its portal during his undergraduate days and has been running the edtech firm ever since.
Now AbroadAssist partners institutions worldwide and list more than 1000 study programs worldwide on its portal. This young entrepreneur plans in the near future to expand to greater heights and aims to be the ultimate student platform by integrating Fintech to provide and support students for funding.
Learn How to Study in Germany | For All International Applicants from AbroadAssist's YouTube:
For more information, visit www.abroadassist.org
Insta: AbroadAssist
Office: Kuala Lumpur/ Berlin
Media Contact
Company Name: AbroadAssist
Contact Person: Riza Amir
Email: Send Email
Country: Malaysia
Website: https://www.abroadassist.org/