Feat-y launches the English version of the French webzine Feat-y, feat-y.world, adding a new twist to the genre's culture, far from the clichés of an old school ecology.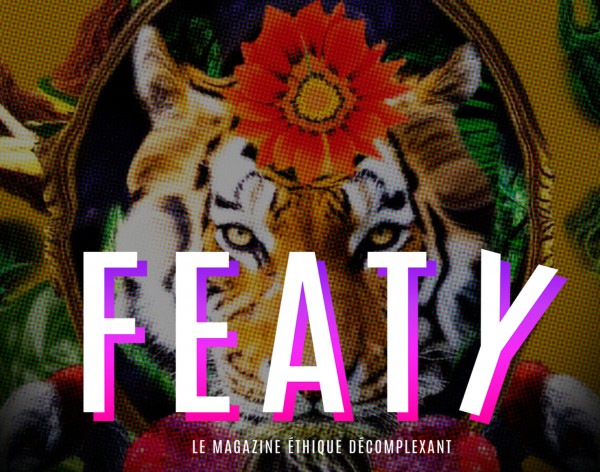 The Green'roll media is totally breaking the codes
While ecology is often associated with a world apart and difficult to reconcile with the modern world, Feat-y has come to dust off our old clichés by bringing the expression "green and ethical" up to date. Feat-y takes the side of "putting green and ethics in your life with humility and humor."
Feat-y makes us rethink the universe of green and ethics in an offbeat and enthusiastic way, yet without making light of the subjects it deals with.
Why It will be loved
Originality comes first from a bold and vintage aesthetic which is quite unusual in the world of green magazines: highly impregnated with pop culture, this publication is recognizable among thousands and ought to attract the eye of readers who until now have not found what they were looking for in the world of green. Beyond a visual style which is out of the ordinary, the strength of the magazine lies in its commitment to think of ecology not as an unattainable ideal but as a reality in the current world, where everyone has a part to play and where concrete solutions can be developed in all fields and by all types of actors.Hence, the magazine introduces us to responsible and proactive companies in terms of ecology, portraits of innovative and creative actors, inspiring works and approaches. Its features cover fields as varied as art, lifestyle and business, all in a bilingual format accessible to all.
This new UFO in the green sphere has everything to charm: committed, funny and uncomplicated, Feat-y promises to interest young people of new generation and so many more, who previously thought that ecology was only a vague notion.
Podcasts complete the proposal
The media has also opened a podcast section offering to present inspiring personalities, talk shows full of benevolence and humor, and musical nuggets, a real part of forgotten history.
About Feat-y
Feat-y is a media created in March 2020 by Phenix médias, a company created by Florence laetitia Alavedra coming from the universe of the media. Feat-y targets an audience interested in ecological issues but which may be totally neophyte.
Press contact: fla@feat-y.com
Instagram: @featymagazine
Website: https://world.feat-y.com/
Media Contact
Company Name: Feat-y magazine
Contact Person: Florence Laetitia Alavedra
Email: Send Email
Phone: 00 33 6 13 81 19 35
Country: France
Website: https://world.feat-y.com/