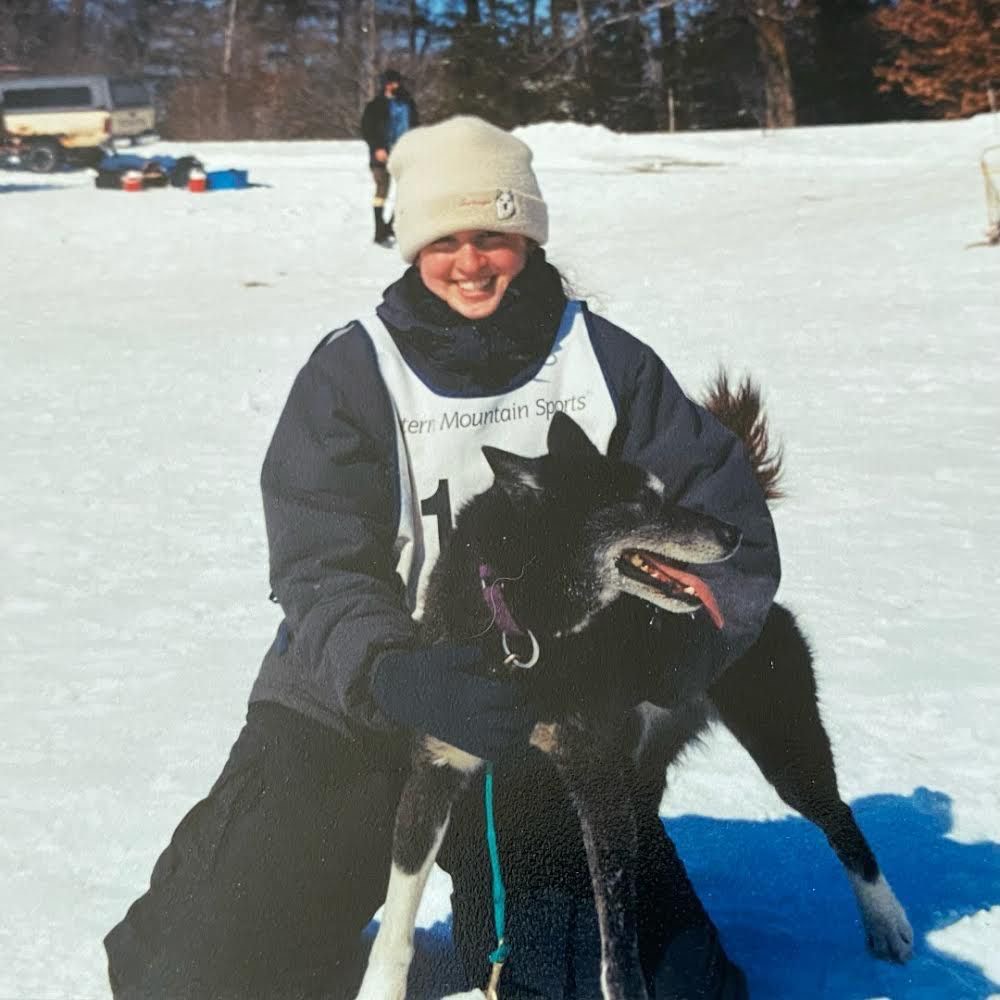 Ashley Keith spent years dog sledding. She ran dogs recreationally in Central New York until 2001, when she went to work for Iditarod veterans in Minnesota. Eventually, she traveled to Alaska to work for one of the sport's prominent families, the Seaveys, at their Sterling kennel. What should have been a dream come true, turned out to be a nightmare. Ashley was exposed to the realities of industrial mushing. Instead of seeing dogs that were well cared for, she witnessed the worst possible conditions and heartless ownership. Unable to stand for such poor treatment of sled dogs, she begged her employer at Sterling kennel to seek medical care for a particular dog in the worst condition. After days of urging him, Mitch put the dog in his truck and drove to the woods. When he returned, the sick dog didn't. For Ashley, this was the straw that broke the camel's back. Unable to morally support industrial mushing, she dedicated her time to sled dog rescue. Through Humane Mushing, she aims to educate people on the cruelties in the industry.
The industrial sled dog industry is vastly different from the sled dogs that used to be a part of daily life. The Iditarod is like the Super Bowl of sled dog racing, so where there's money to be made, there's also corruption. Families like the Seaveys have grossed over $1.3 million in race winnings over the years in this competitive race. When Ashley stepped onto their kennel grounds, she saw hundreds of dogs chained in the worst of conditions. Even though they lived in Alaska, none of them had bedding to keep them warm. The owners claimed it was both a cost saving measure, and a way to harden them to the cold climate, making them better racers. The dogs were missing teeth from chewing through their chains, and many were malnourished. Ashley even recalls a time, while working in Minnesota, when a healthy dog was euthanized for being too slow. To bring awareness to these horrible practices, she now attends events to document body scoring and behavioral conditions of dogs ready to race. "I provide current, scientifically backed sled dog welfare standards in an easy-to-navigate website, bringing together information from many sources (ResearchGate.net is a favorite) in the process to address the larger picture of sled dog welfare in entertainment and tourism," she says.
Ashley has saved a couple dozen sled dogs over the last two decades, but she is far from done. Knowing how broken the industry remains means her work continues. The mushing scene in North America is far different from the standards in place in Europe. We still have far too many acceptable cruelties practiced within the industry. The World Sleddog Association in Europe has denounced chaining, while sled dogs in the US and Canada are mostly considered livestock. This exempts them from most animal cruelty statutes. This means so many dogs suffer in their treatment or are killed when they are considered no longer useful.

For Ashley, every person she educates on sled dog welfare is a success. She knows she has a tough job ahead of her, so she's had to adopt the right mindset to survive and help the sled dogs who need it. After she lost her father to cancer while she was in college, Ashley learned what it took to keep going in life. She pressed on to finish college. She learned how to make her way in a new community. Now, she carries that same spirit with her as she moves forward in her mission.
What's next for Ashley? She is building up a strong presence on Instagram to educate as many people as possible on the inhumane treatment of sled dogs in North America. You can follow Ashley on Instagram @humane.mushing.
Media Contact
Company Name: Bluesky Media
Contact Person: Media Relations
Email: Send Email
Phone: +91 9330173728
Country: United States
Website: https://socialconsult.co.in/