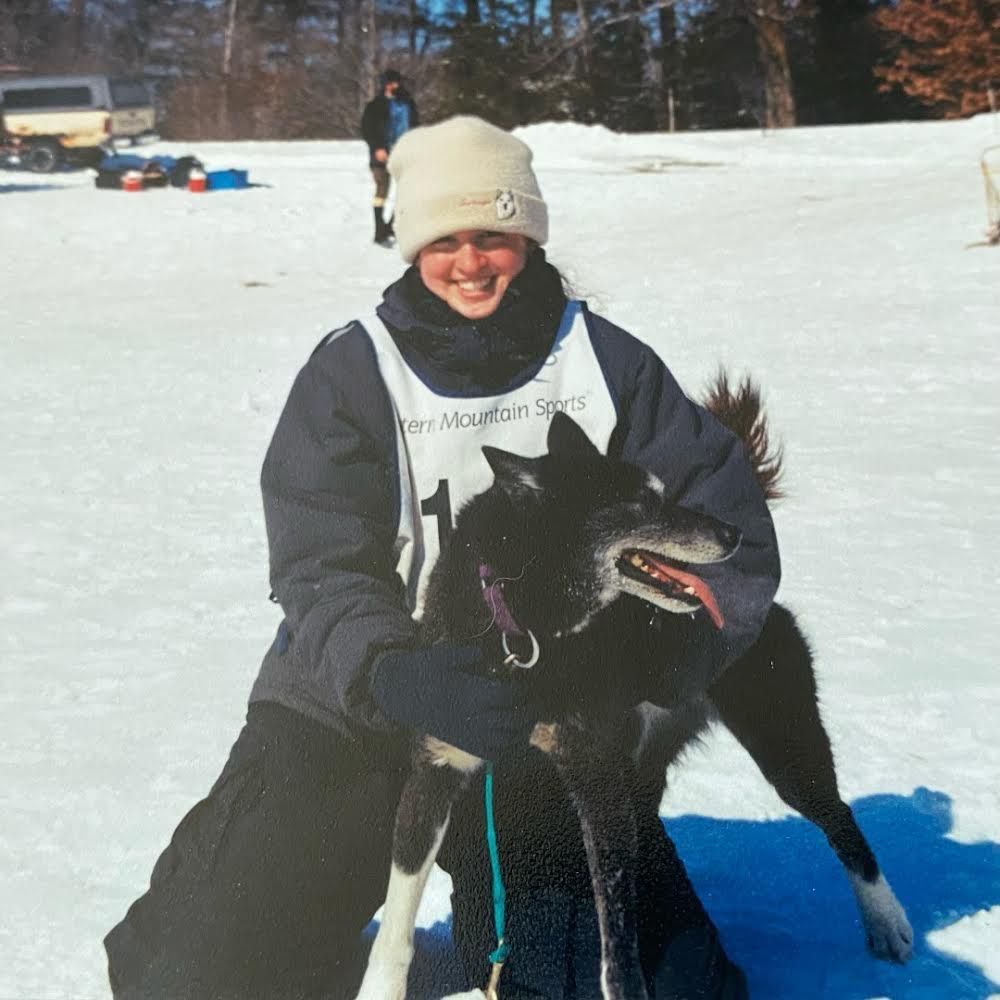 Sled dogs have been used for both utility and sport. While they used to be a part of everyday life in native cultures, industrialization has corrupted the industry. Ashley Keith was a recreational dog sledder in Central New York until 2001, when she was exposed to the behind the scenes horrors of the inhumane treatment of sled dogs. Realizing how much the Iditarod race has turned the treatment of the dogs inside out, Ashley left dog sledding to advocate for the treatment of the animals instead. Now, she is on a mission to educate people on the cruelties of the industry through Humane Mushing.
The first time Ashley's eyes were opened to me mistreatment of sled dogs, she was working in Minnesota for veteran Iditarod racers. But, the true nightmare began in Alaska. In 2003, she traveled to Alaska to work for one of the sport's most prominent families, the Seaveys. When she arrived at their Sterling kennel, all she could see was endless rows of dogs. The big problem was, none of the dogs were taken care of. Although they lived in the frigid climate of Alaska, the Seaveys hadn't provided any bedding. They said it saved money and hardened the dogs for outdoor racing. Ashley also saw dogs that were malnourished, missing teeth from chewing through their chains. But the straw that broke the camel's back came after she spent days begging her employer at Sterling to get one very sick dog medical attention. Mitch finally put the dog in his truck, drove to the woods, and returned without the dog. It was then that Ashley decided she could no longer support industrial mushing.
Ashley knew she needed to advocate and rescue sled dogs. Over the past two decades she has saved over two dozen dogs, but her work is never done. To raise awareness, she runs a social platform advocating for abused and neglected dogs in North America. What she has discovered is that the World Sleddog Association in Europe has already denounced many practices, such as chaining, for dogs. Unfortunately, these rules don't apply to industrialized mushing in the US and Canada because sled dogs are considered livestock in many municipalities. So, while we still have acceptable cruelty practices in place, Ashley will continue to raise awareness. She travels to events, documenting body scoring and behavioral conditions of the dogs before a race. Ashley also tours kennels in the Midwest to study the conditions of the dogs.
Above all, Ashley says she is honest and ethical. Trust is incredibly important to her, so if she feels like someone isn't being honest with her, she doesn't work with them. She knows she has to adopt a strong mindset to survive, especially if she wants to continue to make a difference. This is why she feels like it is important to find someone who has successfully done what you have done before to help you along the way. When you are this passionate about anything in your life, there is a deep realization that you would be impacted if you lost it. But Ashley believes her success lies in every person she educates in sled dog welfare. In that way, her work will always live on.

What's next for Ashley? She is building up a strong presence on Instagram to educate as many people as possible on the inhumane treatment of sled dogs in North America. You can follow Ashley on Instagram @humane.mushing.
Media Contact
Company Name: Bluesky Media
Contact Person: Media Relations
Email: Send Email
Phone: +91 9330173728
Country: United States
Website: https://socialconsult.co.in/