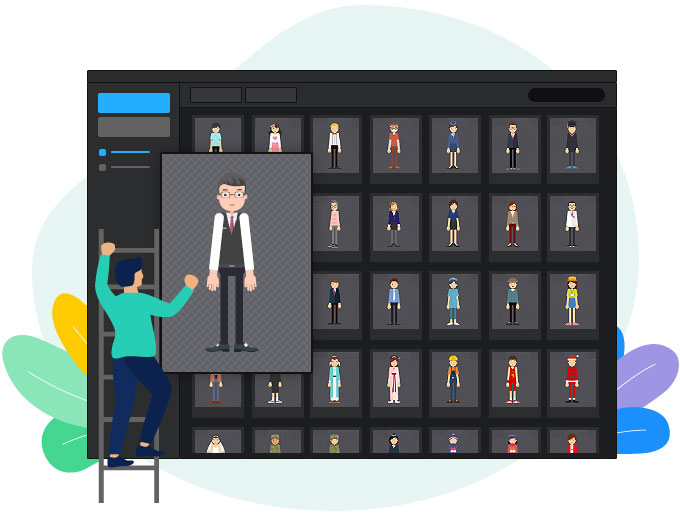 The expansive library of character resources and easy-to-use interface will make Mango Animate CM the most user-friendly 2D character animation software.
Following a string of successful software releases, Mango Animate has plans to introduce its brilliant 2D character animation software.
Mango Animate is planning to launch its 2D character animation software, known as Mango Animtae Character Animation Software (or Mango Animate CM), which will enable users to bring their static images to life. By importing their own image or selecting one of Mango Animate CM's pre-designed character templates, creators can watch their visions come to life on their screen. An animated character can be used across a variety of industries and educational platforms. It is also an excellent tool for digital branding and marketing, as creators can design a company mascot right within the software.
Developing a character is simple with this 2D character animation software. Once a user selects a character template to start with, they can easily drag and drop fun clothing, accessories, and features to make their animation one-of-a-kind. Skin tone, hairstyle, and hair color can also be customized. Each Mango Animate CM pre-made character comes fully rigged, so users can begin creating their stories almost instantly.
One of the most exciting features about Mango Animate CM is its ability for users to animate their own static images. Users can upload their PNG or PSD files to the 2D character animation software and quickly add bones to them for editing poses and dynamic animations to bring their character to life. Uploads can feature real human photos, animal photos, or characters designed outside of Mango Animate CM's software. The 2D character animation software strives to offer creators maximum flexibility from start to finish.
Mango Animate CM recognizes the value of peoples' time, which is why its 2D character animation software includes a feature for multi-character editing. On the same screen, users can work on multiple character animation projects at once. In doing so, they can import more than one image to the editor, quickly add bones to the pictures, and then edit different poses and motions to coordinate the characters. The entire creation process can be done in just a few minutes so that users can allocate their time to other business projects.
The 2D character animation software offers multiple exporting features. Characters can be saved as an MP4, MOV, PNG, or animated GIF. It can then be shared with popular social media platforms such as Twitter, Instagram, and Facebook, maximizing its exposure.
"Whether you deal with students, clients, or potential customers, introducing an animated character will add an exciting new dimension to your work," says Mango Animate CTO Ivan Leung.
To learn more about the 2D character animation software, please visit Mango Animate.
About Mango Animate
Mango Animate has developed multiple sought-after animation software and has plans to release new character software soon. All of their products can be conveniently downloaded once and used infinitely.
Media Contact
Company Name: Mango Animate Software Co., Ltd.
Contact Person: Paul
Email: Send Email
Phone: +86 020-61972665
Address:Room 1003, 10/F, Tower 1, Lippo Centre, 89 Queensway, Admiralty
City: Hong Kong
Country: HongKong
Website: https://mangoanimate.com/