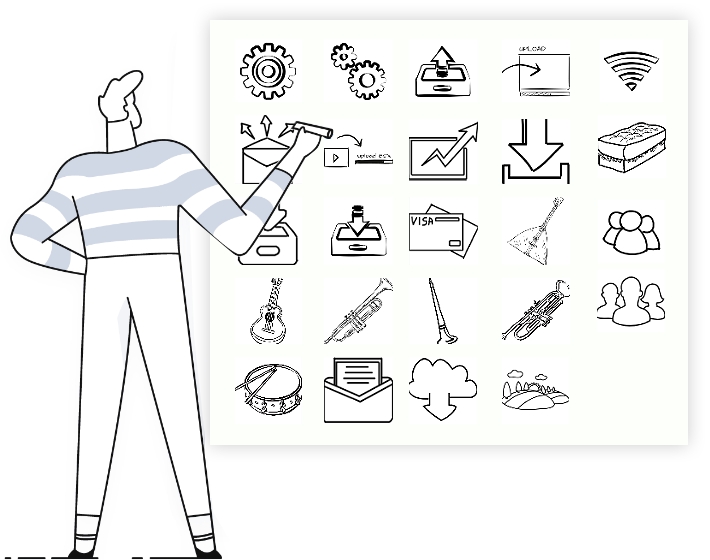 With the quick development of short videos, more and more people want to create their own videos in an attractive way and upload them to social media platforms. At this time, Mango Animate whiteboard animation software which is good at animation making stands out.
Mango Animate whiteboard animation software empowers users to make a stunning and engaging video easily. One of the features is that the white background of the video highlights the content users want to express and it helps creators to use their imagination. Meanwhile, the concise style will also leave users a deep impression.
There are many preset hand types for users to select in this whiteboard animation maker. And the unique gesture-guided animation effects make it easier for the audience to get engaged. It contains different hand types of men and women and also supports users to upload their own hand types to make the animation more vivid and natural. Now, this kind of gesture-guided animation created by Mango Animate whiteboard animation software is widely used in work such as onboarding videos and report presentations. And it is popular with the human resources personnel.
Another attractive feature of this whiteboard animation software is that the multi-timelines greatly provide creators the convenience to edit the materials they use. What distinguishes Mango Animate whiteboard animation software is that the edit box is divided into sections such as action, background, caption, and sound, which automatically helps users sort the materials instead of being annoyed by the tedious timelines. Also, the hidden function simplifies the edit box further.
In order to meet the various needs of users, this whiteboard animation creator offers lots of well-designed materials including SVG images, pre-made characters, and decorations. Especially most of the decoration images are animated pictures, making the process of creation a breeze. No matter how users adjust the height and width of the materials, it remains the same high-definition picture quality. Moreover, the variety of materials is beyond imagination, which is available for people from different industries and helps them create visual scenes in minutes.
"What we pursue all the time is to provide real powerful and effective software to our users. And this whiteboard animation software is one of our excellent animation makers. With the unique style, powerful function, and stunning animation effects, it turns the real scenes into animations and visually explains the creators' ideas better, " says Selena Lee, chief designer of Mango Animate.
For more information about Mango Animate whiteboard animation software, please visit Mango Animate.
About Mango Animate
Mango Animate is a growing and innovative company that is committed to making everyone easily achieve the dream of creating stunning videos. Now Mango Aniamte's products include animation maker, whiteboard animation maker, character animation maker, and business video maker.
Media Contact
Company Name: Mango Animate Software Co., Ltd.
Contact Person: Paul
Email: Send Email
Phone: +86 020-61972665
Address:Room 1003, 10/F, Tower 1, Lippo Centre, 89 Queensway, Admiralty
City: Hong Kong
Country: HongKong
Website: https://mangoanimate.com/