The community by Reuben James allows students to learn more about investing, see what investments currently are working for him and network with other students.
With the introduction of the internet, there are countless amounts of investments and it's very difficult to tell what is legit and what isn't. From cryptocurrency to NFTs, the stock market, mutual funds, and much more, there is an ongoing struggle to find what works best and what to learn about. Cutting through all the noise usually has a typical retail investor losing most of their money. There desire to invest and make more money is preyed upon by scammers and fraudsters. They are difficult to avoid if you don't know what you are doing.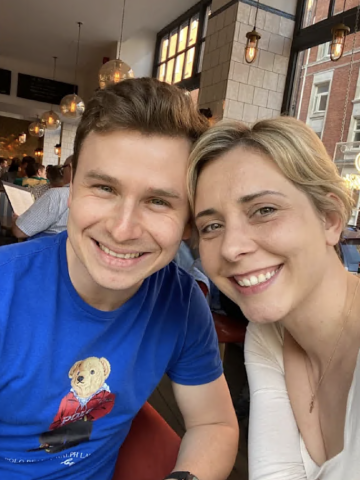 Reuben James, founder of Lunar Capital, is pleased to announce the launch of his community that will help educate investors in a variety of modern investing tools/strategies. Lunar Capital is Reuben's way of giving back to the average investor. He was there 10 years ago and had wished someone would have helped guide him along the way. Having a successful investor guide you along the way is invaluable. Students get to leverage his years of experience so they can avoid many of the failures he has had along the way.
In his course, students will learn and understand how to invest in Forex, Cryptocurrency, NFTs, the Stock Market, and Yielded Farming. The course has 200+ videos which covers these in detail. It also includes any future updates he decides to do as well as calls with him. According to Reuben, he made this course to help educate the average investor. The more educated they are, the less they will fall victim to scams.
The methods taught and shared in the course have helped Reuben and his other close friends. Part of this community will allow you to invest in the strategies that are currently working for him if you choose.
About Lunar Capital
Lunar Capital was founded by Reuben James as an all-in-one community on how to invest while benefiting from the access to investments that are currently working for him. Students can benefit from his decade of investing experience while networking with other students. For more information, head to https://lunar-capital.io/about/.
Media Contact
Company Name: Lunar Capital
Contact Person: Reuben James
Email: Send Email
Country: United States
Website: https://lunar-capital.io