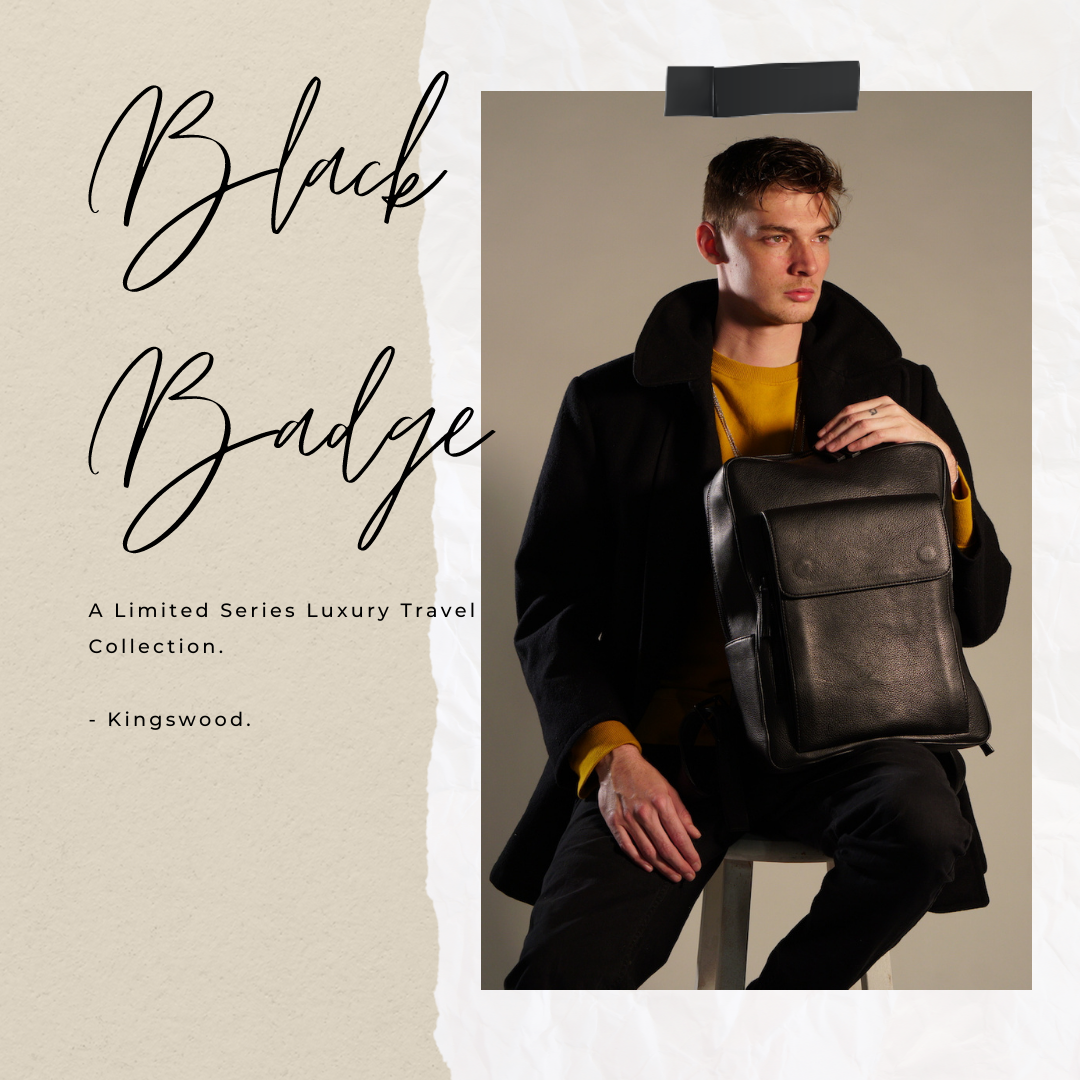 The epidemic impeded the progress and success of many businesses throughout 2020. However, despite that, certain online stores have managed to cause a spark among online buyers. One such store was launched by menswear designer Matt Wessels.
Renowned Los Angeles Menswear Designer Matt Wessels recently unveiled his new menswear brand called "Kingswood." The online shop focuses on high-quality men's apparel, accessories and leather goods.
Matt Wessels stated in an Instagram post, "I have been working on a side project for over a year now following my passion for designing menswear. Although there have been many hurdles getting this off the ground in the middle of a worldwide pandemic, I have continued to push forward and can't wait to show you what's in store for 2021."
Kingswood currently features a made in LA Black Badge Backpack. The stylish black bag is great for weekend getaways, work or school. Featuring an assortment of pristine hand-selected materials, the bag is designed to be a perfect fit for a variety of situations. The bag boasts a durable design, alongside a sleek look.
Despite the store's recent launch, it has seen a good amount of success. Fans of Matt's past works have been eager to get their hands on their very own Kingswood Black Badge Backpack. With a lot of feedback and positive responses on Instagram and elsewhere, Matt was pleased with the results. Even with the epidemic causing some obstacles, the store has managed to have an exciting launch with a lot more to come.
Fans of Matt Wessels' works were pleased with the durability of the bag. Many commented on its versatile look and appeal. The cost also works well considering the quality of the materials used in its making. Matt has teased some of the things coming to the store in 2021. He recommends staying up to date with the latest posts on Instagram to remain on top of the latest releases and additions.

Video Link: https://www.youtube.com/embed/w2ce5yG1If4
About Matt Wessels
Matt Wessels is an LA-based designer who has launched the "Kingswood" brand. Kingswood is a menswear store that focuses on high-quality leather goods and men's apparel. The store has managed to become a go-to for many people who wish to get their hands on premier-quality garments and accessories. The store currently has an LA-made Black Badge Backpack, with much more to come in the near future.
For more information: https://kingswoodla.com/
Instagram: https://www.instagram.com/kingsw00d/
Media Contact
Company Name: Kingswood
Contact Person: Matt Wessels
Email: Send Email
Country: United States
Website: https://kingswoodla.com/