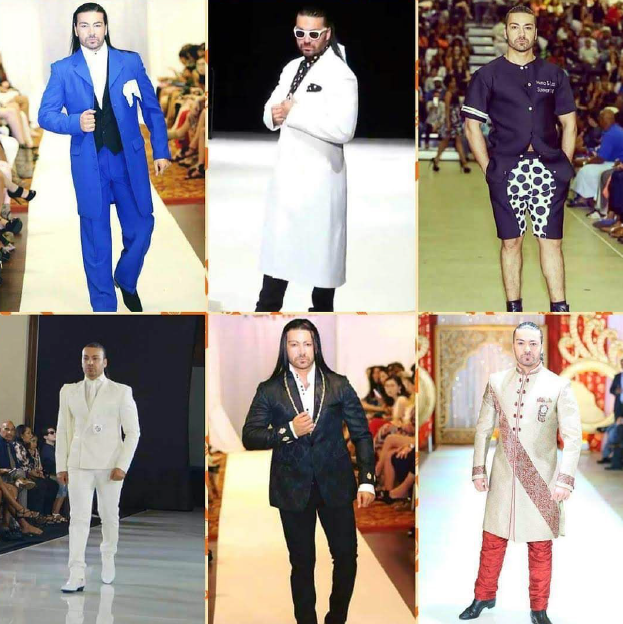 Day after day, thousands of young professionals take the risk of starting their own businesses, creating brands that aspire to transform into lucrative organizations, allowing them to develop as professionals, and generate income to live comfortably.
The modern world gives to entrepreneurs low-budget tools to get started, but the ease of use of these tools has also created a more competitive market, where excelling and succeeding as a young professional and entrepreneur is complicated.
Despite the difficult, success and worldwide recognition are not an impossible issue, and the history of Can Muhammed Karagoz proves it.
Can Muhammed Karagoz is an example of the American dream come true. Of Turkish-American roots, this excellent professional has developed the skills necessary to achieve worldwide success in each of the areas to which he has dedicated himself.
Model, dancer and entrepreneur of life, are just some of the professions and fields to which Can Muhammed Karagoz has dedicated years of effort and perseverance.
Just take a look at the highlights of his career to see that Can Muhammed Karagoz success is not just words that blows the wind.
As a model, Can Muhammed Karagoz has repeatedly participated in the most prestigious fashion events in the world, such as The London Fashion Week, The Paris Fashion Week, The Milan Fashion Week and Tokyo Fashion Week. Just in February of this year the model was seen participating in the The New York Fashion Week, working side by side with famous designers of recognized fashion brands, Can Muhammed Karagoz NMB Magazine cover.
As a professional dancer, he has emerged victorious in multiple competitions, highlighting his skills on Latin rhythms and ballroom dancing. But, despite his success as a professional competitor, his greater attention in the world of dance is focused on training the students.
Hundreds and hundreds of people approach the Can Muhammed Karagoz dance academy in New York every week to learn from their experience. This is for the dancer and entrepreneur an opportunity to support dance professionals in their training, so that they can fulfill their dreams as dancers.
For more information, visit: www.dancingwithkaragoz.com
If we are going to talk about been a successful business owner, Can Muhammed Karagoz, in addition to having excellently managed his personal brand as a model and dancer, and owning a student academy full of students, also a great entrepreneur that has managed the create a great portfolio as a real estate investor.
Knowing the professional history of Can Muhammed Karagoz and his success as an entrepreneur must be a cause of motivation for all those who are taking their first steps as professionals, and who working for a dream.
Just as the future predicts a long list of new successes for the Turkish-American model, if a young man with goals dedicates the same effort and dedication to his work and brand, as Can Muhammed Karagoz has done for years, it is certain that he is going to have the success is looking for.
Media Contact
Company Name: Dancing With Karagoz
Contact Person: Can Muhammed Karagoz
Email: Send Email
Phone: 1.917.213.9659
Address:90 Mays Landing Road
City: Somers Point
State: NJ 08244
Country: United States
Website: https://www.dancingwithkaragoz.com/