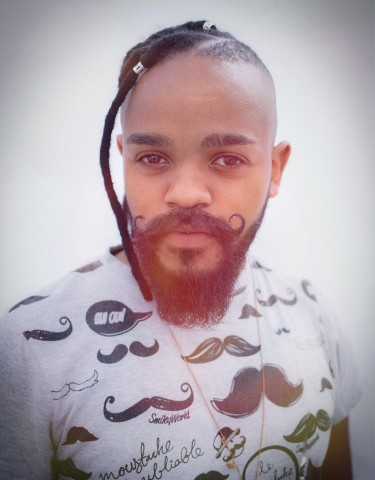 WiLL of the State is an American diplomat, entertainer, and entrepreneur, who entered the music scene with his new single "Bon Bon" that incorporates multiple styles from Afrobeat to Reggaeton to Bollywood. He classifies his music as "International Urban Pop" that transcends boundaries and appeals to a global audience. His single "Bon Bon" is an infectious song that makes you sing and dance along. Filmed around the beautiful beaches of Kribi, Cameroon, the music video of the song perfectly complements the groovy beats and catchy lyrics.
WiLL of the STATE uses a range of vocal styles and fuses sounds from around the world. He is highly inspired by artists like Aaliyah, Stromae, Prince, Beyonce, Saad Lamjarred, and Michael Jackson. "I've always enjoyed music and I've been involved with the performance arts since I was a toddler. As I grew older my passion for music started to fuse with my passion to learn about other cultures. Music is my creative medium to bridge culture. My ultimate goal is to unite people through my art", says the artist.
By fusing different styles, languages, and concepts together WiLL of the STATE's music is aimed to take people across the world. He wrote the single "Bon Bon" while volunteering in Haiti which is why the song features both English and Haitian Creole lyrics.
WiLL of the STATE further adds, "My music is a reflection of my life experiences. I spent the past 10 years across the world as a tourist, volunteer, academic, and diplomat. Though I'm originally from the United States, I lived in 7 different countries and traveled to over 30 countries. I pick up something new at each destination and incorporate it into my music."
In addition to being a passionate musician, WiLL of the STATE is also a diplomat and officially entered the Foreign Service with the U.S. Department of State in the summer of 2015. His diplomatic commission is signed by President Barack Obama. He served as a diplomat in Saudi Arabia, Cameroon, and Washington, DC. He speaks French and Arabic languages.
Watch WiLL of the STATE's latest music video "Bon Bon" on YouTube.com.
More information about him can be found on his Instagram handle.
Media Contact
Company Name: The STATE Media, LLC
Contact Person: Communications Team
Email: Send Email
Country: United States
Website: https://willofthestate.com/