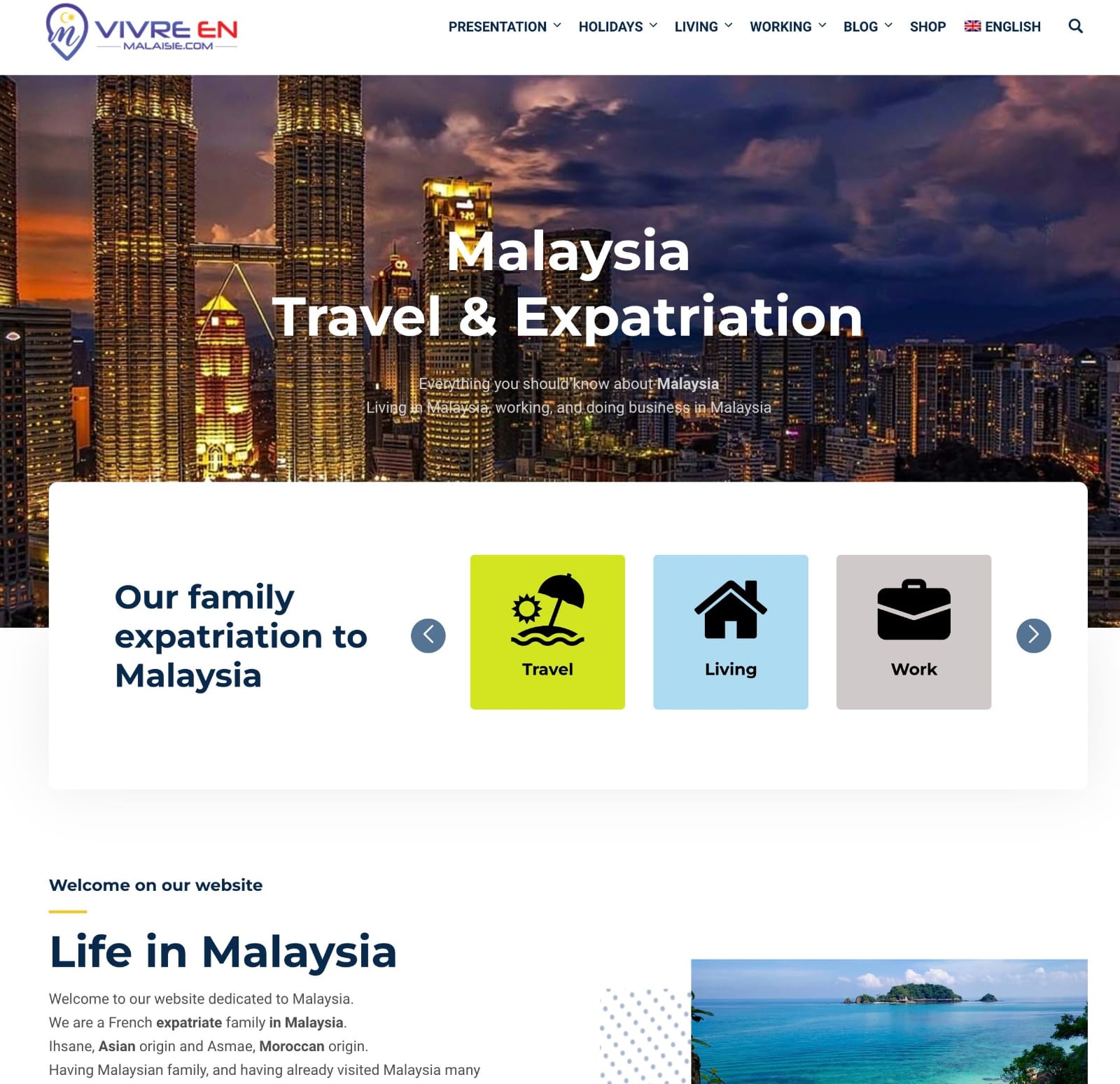 Innovative online Malaysia travel resource, Live In Malaysia, updates its library with new content on how to travel to Malaysia safe and secure.
The Live In Malaysia team of French expatriate family in Malaysia is staying true to its commitment to enabling people to enjoy every second spent in Malaysia as the online resource again adds new content on how to travel to Malaysia, especially for vacationers. Live In Malaysia has grown to become the go-to online resource for expatriates and families looking to spend some time or even settle down in the Asian country, offering simple yet effective tips on getting around with relative ease.
Malaysia has grown to become a top tourist and even business destination in the world, attracting millions of individuals as well as professionals and businesses across industries. However, it can sometimes be daunting for persons that are not too familiar with Malaysia to find their way around the country. Consequently, Live In Malaysia is looking to make the experience rewarding and fun as it continues to add more helpful content to its vast online library.
Live In Malaysia offers a plethora of content to meet the diverse needs of different categories of users and travellers alike, with plans including life in Malaysia, work in Malaysia, education in Malaysia, health in Malaysia, and a host of others.
The travel website also talks about fun activities and exciting places to visit while on holidays in Malaysia, all available in easy-to-understand terms for all categories of travellers. The comprehensiveness of the website as well as the constant update of content, especially as countries make changes to their migration rules following the Covid-19 pandemic, makes Live In Malaysia an all-inclusive travel guide.
To learn more about how to travel to Malaysia safely and securely as well as the myriad of content available on the website, visit – https://liveinmalaysia.com/.
Media Contact
Company Name: LiveinMalaysia
Contact Person: Ihsane Bun
Email: Send Email
Country: Malaysia
Website: https://liveinmalaysia.com/