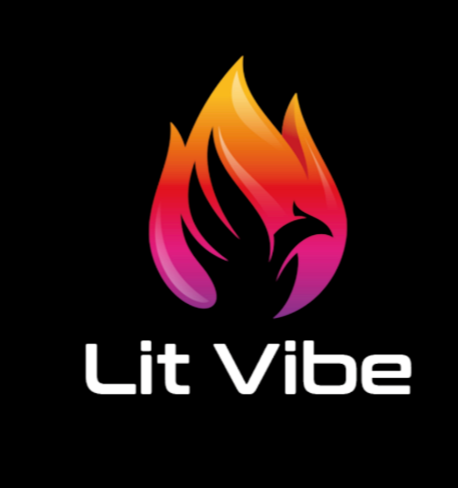 Lit Vibe is pleased to introduce its unique app that facilitates the creation of short videos to the world.
During an interview, Aniemeka Nduka, the Founder & CEO of Lit Vibe revealed some interesting facts about the app. Below is the interview:
Interviewer – What is Lit Vibe?
Aniemeka Nduka – Lit Vibe is a viral short-form video-sharing app for Talent discovering. For creators, burdened creators, and upcoming creators.
Interviewer – Why is the Lit Vibe app important in the market today?
Aniemeka Nduka – "As a creative person, I know how hard it is to gain popularity in the creators' space where everything depends on an endorsement from already established creators. These platforms are already saturated and the whole focus has been shifted to early adopters, friends, and families of the early adopters. This is as a result of coming late to the platform and lack of opportunity".
Interviewer – What version is Lit Vibe launching?
Aniemeka Nduka – "Currently we are launching our semi-full version as we are currently testing the full version and will continue to take feedback from our users to make sure it meets up to their demands. More features will surface as we grow".
Interviewer – How is Lit Vibe app different compared to Alternative apps like Tiktok and the rest of the short format video apps
Aniemeka Nduka – "We stand as the right TikTok alternative. Every other app have their value prepositions, for Lit vibe, we are focused on leveraging micro, nano, and mid-tier creators to gain better exposure and earn rewards for their creativity. We are for creators and upcoming creators. Our users can enjoy our platform and other platforms according to the value they get".
Interviewer – Who is Lit Vibe's biggest competitors?
Aniemeka Nduka – "In terms of Competition I'm not sure if Lit vibe is worried about competitors at this moment because Lit Vibe is focusing on contributing values and support to her users think of SoundCloud standing out in the music industry. At Lit vibe, we do not discourage our users from exploring other platforms as we are leveraging their opportunities to gain fame and growth".
Interviewer – What does the Lit Vibe app represent?
Aniemeka Nduka – Entertainment, Talent discovery, Meetup, Education, and diversity
Interviewer – What standard of user privacy and protection does the Lit Vibe app offer?
Aniemeka Nduka – "We do not sell user data or track our users. We take users privacy as our priority. We have other rules to keep our users safe".
Interviewer – What are its unique features?
Aniemeka Nduka – Litvibe has a couple of features like photos and videos sharing, real-time messaging, real-time live chatting with like-minded people, and trending topics. Live-streaming is coming soon, Story functionalities for people who enjoy posting day to day activities on their stories with their friends and followers.
Interviewer – How will the Lit Vibe contribute to the creators' community?
Aniemeka Nduka – "Lit vibe is a creator's friendly social network app. We are creating an avenue for a growth opportunity and ability to make great connections with other creators and get discovered easily. Real-time chatting with like-minded people all around the world".
Interviewer – How will creators Monetize?
Aniemeka Nduka – "With our Coin or Token features users can gain gift supports from other users as a way of appreciation and motivation.
We split the revenue between creators and non-creators. Part of the value that the Lit vibe app brings is to enable all kinds of users to showcase their creativity and monetize. Whether you are live-streaming, you are uploading videos and lip-syncing".
Interviewer – Who can use the Lit Vibe mobile app?
Aniemeka Nduka – Lit is Available for content creators this includes the Gen Z and Millennia demographics. Anyone who wants to become an influencer/Creator but don't know where to start. The people who enjoy streaming quality content, love to support and appreciate creativity.
For more information, please visit litvibe.co
The app is available on Apple AppStore and Android Playstore
Media Contact
Company Name: Lit Vibe
Contact Person: Media Relations
Email: Send Email
Address:Papiniidu tn 5, 80042, Parnu linn
City: Parnu maakond
Country: Estonia
Website: litvibe.co