Sep 23, 2021 – Keeping food fresh and mold-free inside the refrigerator has always been a perennial problem that challenges people to try various odor-absorbing products and every possible life hack. This usually occurs when the air filter that comes with the refrigerator needs to be changed.
Some people even resort to spraying air fresheners, which puts the food at the risk of being mixed up with harmful chemicals. Lucky for them, they now have an affordable replacement to keep the stink out of their refrigerator and protect their food from odor-causing bacteria.
Changing the air filter in a refrigerator is important and LG makes it easy. The LG LT120F Replacement Fresh Air Filter for Refrigerators eliminates refrigerator odor and absorbing harmful bacteria and mold that often cause food spoilage. The replacement refrigerator air filter is a necessity to keep the air in the refrigerator clean and keep food fresh for a longer time.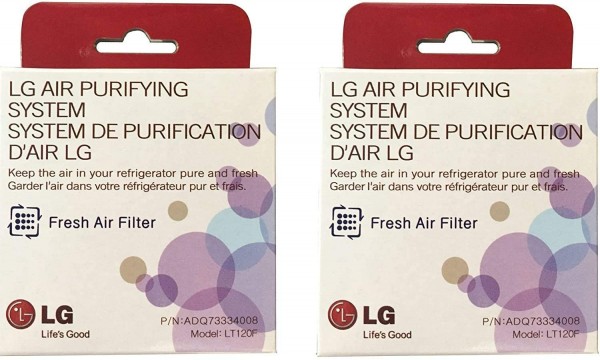 It removes odors by continuously circulating fresh air throughout the refrigerator. As a genuine LG part, this replacement refrigerator air filter delivers a high-performance quality filtration system that consumers can count on.
Since the release of the LG LT120F Replacement Air Filter on the Amazon store, lots of people have purchased it and left positive reviews.
"These filters work as well as the ones I purchased directly from LG, except that this time I paid half the price. Unlike filters which I bought directly from LG which came packaged loose in plastic baggies, these filters from Discount Filter Store came packaged in their original carton boxes, individually wrapped in plastic foil," Mr. Monty, a satisfied buyer wrote in a review on the Amazon product page.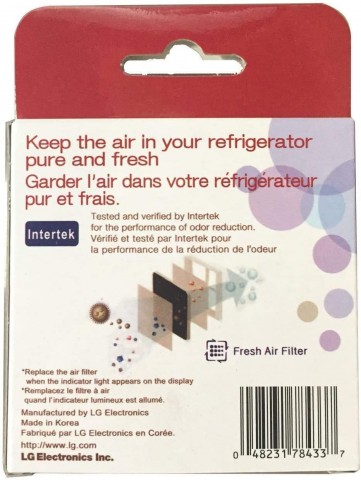 It's best to change the refrigerator air filter approximately every six months and/or when the filter light comes on your LED control panel. Get the LG LT120F Replacement Fresh Air Filter today to help keep food tasting fresh.
LG LT120F Replacement Fresh Air Filter for Refrigerators is currently available on Amazon with a 100% Customer Satisfaction Warranty to ensure that each purchase is absolutely risk-free. All products are shipped to customers within few days.
More information about LG LT120F Replacement Fresh Air Filter can be found on the Amazon product page.
For purchase, visit https://www.amazon.com/dp/B00O9MMR9W.
Media Contact
Company Name: LG
Contact Person: Andy Hong
Email: Send Email
Phone: +82 70-4038 9303
Country: South Korea
Website: www.amazon.com/dp/B00O9MMR9W