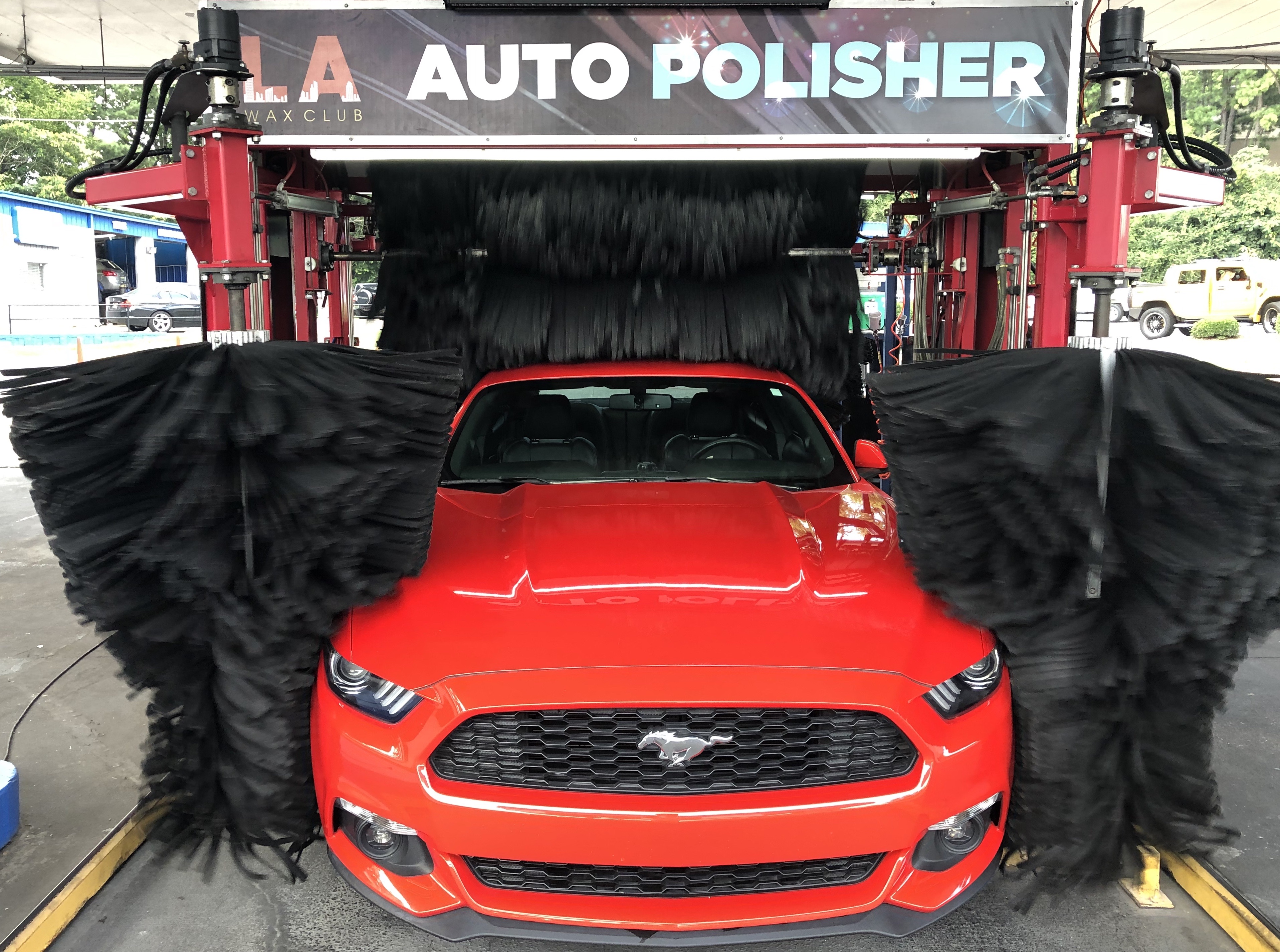 Get shine and protection for the car in just under 10 minutes! Introducing the new LA Wax Auto Polishing System, which automatically waxes and polishes the car with nano-chemicals. The LA Wax Club is highly automated, with up to 95% of the waxing and polishing work accomplished automatically.
The LA Wax Auto Polishing System is a new 1.0 concept launched last year. Its compact style can be added to any existing automotive store, such as car washes to generate revenue with minimal labor. LA Wax Club is a 2.0 concept and a standalone business, which can be found on its website. The automatic nano waxing and polishing service is currently available in four global locations: Birmingham, AL, Los Angeles, CA, Dallas, TX and in Seoul, Korea.
It hardly takes five to ten minutes to get the car in its prime condition using the Nano-Cell Technology™. The shine and gloss are maximized, offering long lasting paint protection, safety from UVA/UVB rays, water spots, scratches induced by washes, and other elements such as bugs, tree sap, etc. The LA Wax Club offers three services: LA.1 Nano Wax & Shine, LA.2 Nano Polish & Wax, LA.3 Buff, Polish & Wax.
"Our nanotech system is leading the cosmetic car care industry through the 4th industrial revolution. LA Wax Club is the world's most innovative wax and polish system ever created," says Co-Founder Benjamin Yim.
As the rest of the world prepares for autonomous vehicles, so is LA Wax Club readying its revolutionary nano-technology for completely automatic operations. By 2022, it will be 100% free from manual labor while waxing and polishing autonomous vehicles.
The new car shine technology is also superior to conventional methods. The car gets a 'wet look' shine, and the proprietary nano wax stops and resists water spot formation as well as paint oxidation and fading. The shine is bright and glossy, and does not easily form hairline or light scratches. The surface also gets protected against cheaper wash chemicals and becomes cold and heat resistant (-250 to 680 degrees Fahrenheit).
About
We are a nanotech company operating in Alabama, California, Texas, and Korea. Our proprietary nano magic chemical line is top-of-the-line for all car care professionals around the world. For more information, please visit: www.lawaxclub.com
Facebook: https://www.facebook.com/lawaxclub
LinkedIn: https://www.linkedin.com/company/lawaxclub
Media Contact
Company Name: LA Wax Club
Contact Person: Benjamin Yim, Co-Founder and President
Email: Send Email
Phone: 213-788-2582 / 205-677-8277
Address:3641 Lorna Road, Suite 200
City: Birmingham
State: AL 35216
Country: United States
Website: www.lawaxclub.com