Talented content creator, Kyle McGran, rises to stardom for his adventurous exploits of abandoned places across the world
Kyle McGran has achieved what many will describe as overnight success as the talented YouTuber has literally disrupted the social media space in a tumultuous year that has seen thousands of individuals and businesses struggle to reach their goals. Kyle's rise has been phenomenal, to say the least, carving a niche for his interesting yet informational videos of his exploration of abandoned places across the globe. The adventurous young man is projected to hit over 1 million subscribers on YouTube before the end of the year.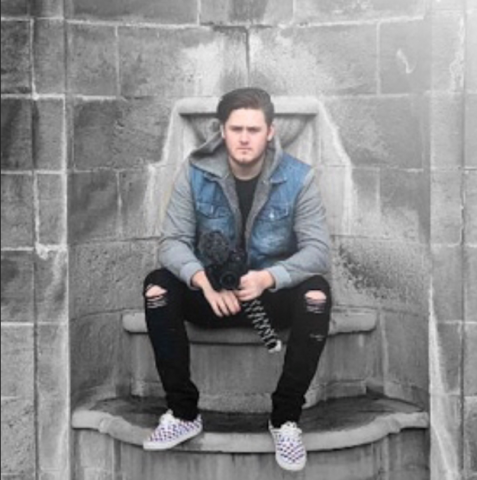 2020 has not been the easiest of years for businesses and individuals in different parts of the world. The unfortunate emergence of the COVID-19 pandemic that has continued to wreak havoc worldwide has disrupted normalcy, leading to the closure or even near-collapse of several organizations. The entertainment and media space was also hit by the crisis. Online personalities and content creators, especially those who often require exploring public spaces particularly felt inhibited due to restrictions on public gatherings. However, a talented mind, Kyle McGran seems to have the perfect timing to show his craft to the world.
Kyle broke into the limelight in 2020, after years of hard work behind the scenes. He has become increasingly popular for making entertaining videos of himself exploring abandoned places all over the world including abandoned mansions, hospitals, asylums, ghost towns, and a host of others. Kyle's approach to content creation is unique as he is not only seeking to entertain his audience but also aims to educate them on seemingly forgotten treasures of the world.
Kyle has risen from working a construction job less than twelve months ago to become an internet sensation, living the dream life from posting videos online. His rapid success has deservedly caught the attention of tons of internet users worldwide, especially considering the increasing level of competition in the online influencing space.
The amazing creativity and ingenuity of Kyle, which are evident in each of his trending videos, cannot be overemphasized. Consequently, he has exploded in the shortest possible time amid threat from the COVID-19 pandemic and its consequent restrictions and quarantine. He is also projected to hit 1 million subscribers before the end of 2020 as he continues to deliver amazing content online.
The works of Kyle McGran can be found on YouTube, where he has continued to grow his fanbase.
Media Contact
Contact Person: Kyle McGran
Email: Send Email
Country: United States
Website: https://youtube.com/c/McGrizzy