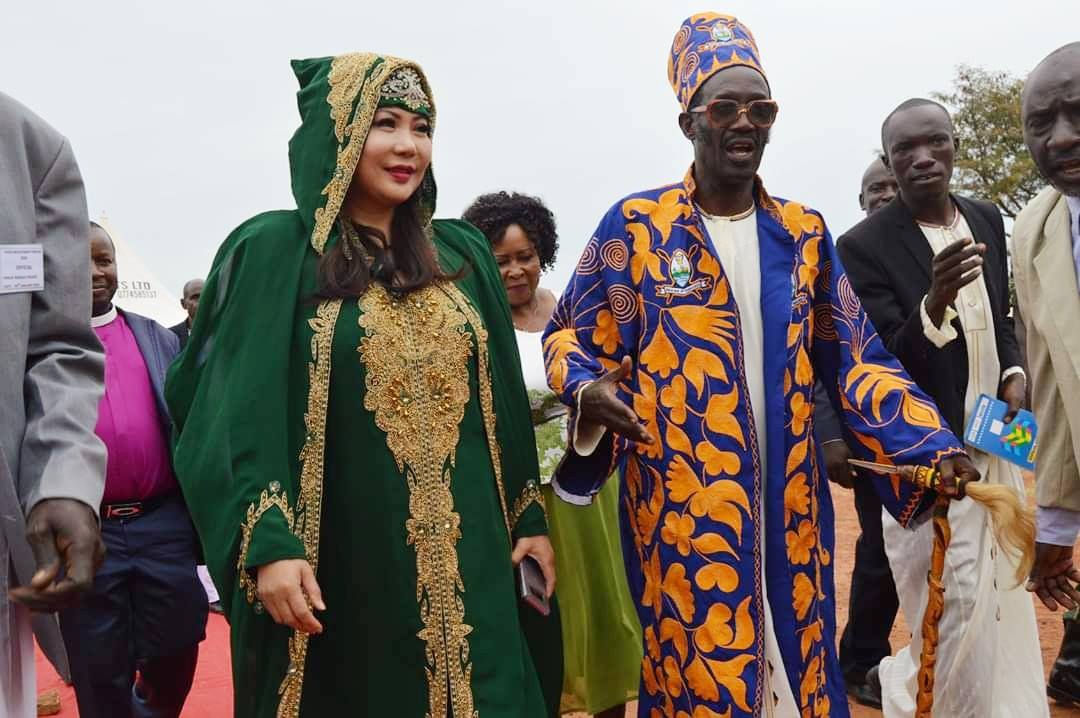 HM Sultana Princess Maria Amor, Bae A Gaus of Minsupala and HRH King Constantine Butamanya of the Kingdom of Buruli
Written by Patrick Semwogerere

Video Link: https://www.youtube.com/embed/kHB_JLUjFI4
At the invitation of her counterpart His Royal Highness the King of Buruli kingdom, H.H Butamanya. C. Mwogezi, the Queen of Power in Minsupala, Philippines, HRH Sultana Princess Maria Amor Torres, paid an official visit to the Kingdom.
HRH Butamanya hails to the king of Buruli in Central Uganda, he is the patron of Uganda Kings' and Cultural Leaders' Forum together with his entire administration headed by the Kingdom's Prime Minister welcomed the Queen Maria and her delegation which was led by Bishop Aron Siribaleka, the chief Director YVCO Alliance, at their palace which is found in Nakasongola town council.
The Isabaruli (king) of Buruli and a 2019 8th G.O.D AWARDS speaker at the Anaheim Convention Center, California, expressed great joy on behalf of his kingdom to Sultana Queen Maria for having honored his invitation to fly and attend as the chief guest at the Kingdom's 1st investment forum.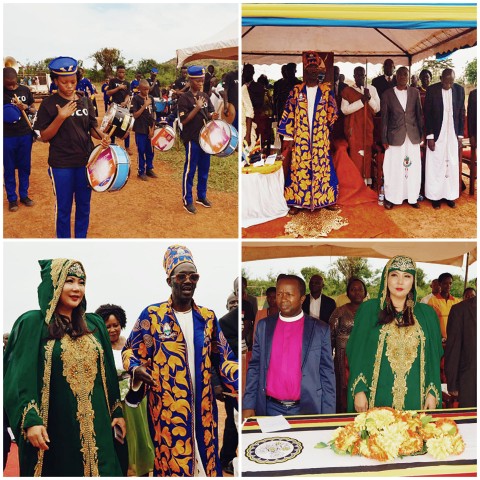 In his remarks, the king expressed over a number of social and economic challenges currently facing his palace and as well as his subjects. Isabaruli made an investment cry at this forum for international investors willing to open up orange juice plants, which can play a value addition to what his people are already producing in large amounts but with limited skills and markets.
He cried over for an investor willing to open up a modern healthy medical center which can save his subjects from moving longer distances in order to access the few available health centers. In the area of ICT, the king expressed great concerns for a community ICT lab to train his youths so that they are able to match with the global trending standards, the Kingdom radio where his people can be educated and sensitized over a number of social, economic issues, to mention but a few.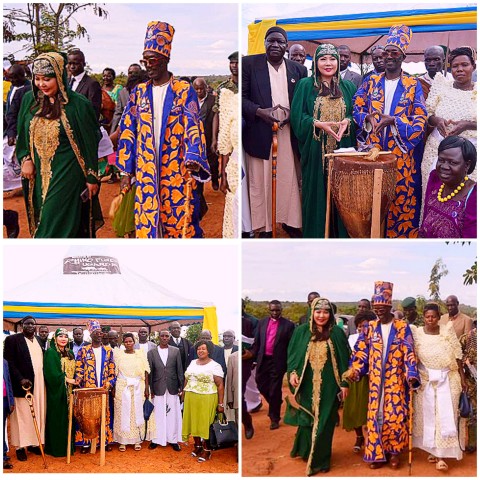 Queen Maria also known as "The Traveling Princess" in her maiden speech urged the kingdom to remain united and to work for peace. She focused more on several projects her foundation, WCH, has already started working on in the country such as the Eco-Palace and all she is waiting for is a suitable land where such an investment can be established. She also noted to the king that WCH Country Director and some of key administrative positions have been appointed and occupied and soon it will be registered as an NGO in Uganda.
She informed the King and the public that this year, WCH and Uganda government are working closely with other royal traditional institutions and the YVCO organization and that she is giving the opportunity to Uganda to host the first G.O.D Africa, an event that will bring in many international and willing investment partners and her personal business friends. In the same breath she informed the King and his subjects that some of the investors and were already on flight coming to Uganda and in the remaining days they will join her to meet cabinet ministers from the local government over investment prospects.
The event climaxed with a royal lunch where the king hosted Sultan Queen Maria with other traditional kings, government officials and the chief director of YVCO Alliance.
Media Contact
Company Name: WE CARE FOR HUMANITY
Contact Person: WCH Admin
Email: Send Email
Phone: 8185145756
Country: United States
Website: http://www.godawards.com