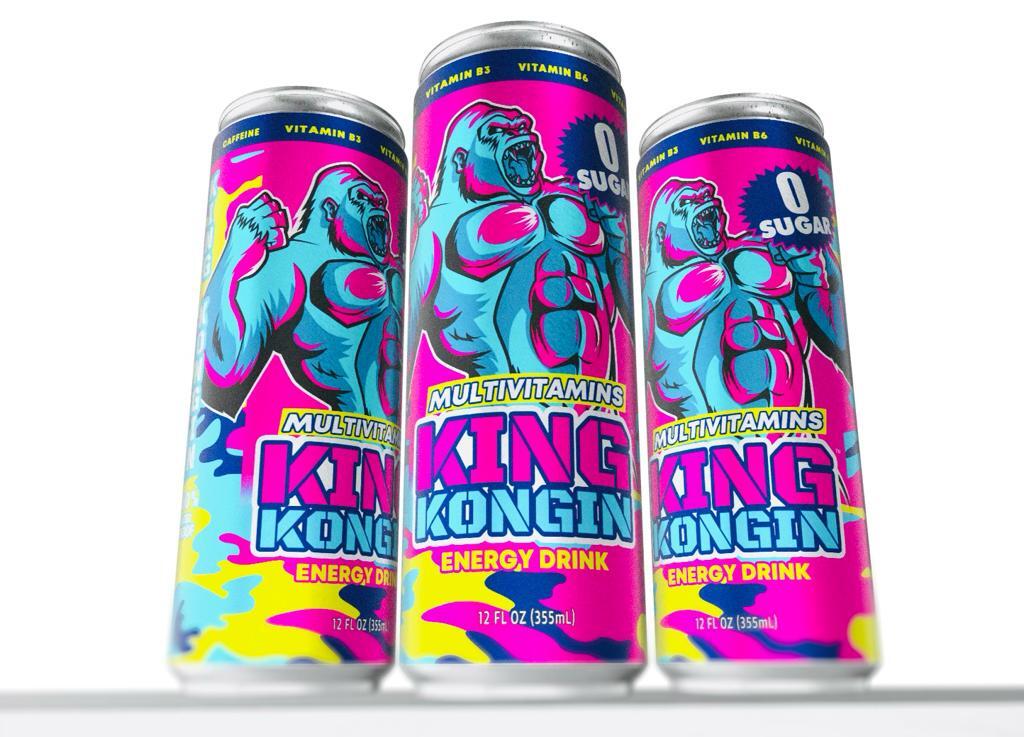 According to the CEO of King KongIn, LLC, Myra Dulac, King KongIn will revolutionize the energy drink space due to its various health benefits and a delicious flavor profile.
One of the ever-present issues with energy drinks has been the jitters that users get afterwards, which affect their performances as well. This and the fact that not all energy drinks are sugar-free, and those that are, typically lack in taste. King KongIn solves all of these issues with a sugar-free, vitamin-rich, jitter-less, and delicious energy drink.
Launched fairly recently in April 2022, King KongIn leverages a unique blend of caffeine, taurine, b-vitamins, and other healthy additives to create a refreshing and invigorating drink that offers consumers a healthier alternative to traditional energy drinks.
The CEO, Myra Dulac, has always focused on pursuing technologies and solutions centered around health, fitness, and anti-aging, and the formulation of King KongIn is a result of her tireless research in this regard.
From formulation to manufacturing and distribution, everything is done in the U.S, ensuring it meets the highest safety standards. Plus, the company is focused on giving back to the community in the form of education and funding from the proceeds.
The goal of King KongIn is to provide consumers with a healthier, sugar-free alternative to traditional energy drinks while maintaining the delicious taste they are accustomed to.
Anyone looking to experience the fittest and most true performance-enhancement energy drink can order King KongIn online on Amazon or purchase from any of the Rouses Stores.
To learn more about King KongIn, visit their website at: www.kingkongin.com or email them at info@kingkongin.com.
Media Contact
Company Name: King KongIn
Contact Person: Myra Dulac
Email: Send Email
State: South Florida
Country: United States
Website: www.kingkongin.com