Today, Mamic continues to inspire, drive and ignite passions in others through his love for public speaking. This passion has allowed him to share stories of the entrepreneurial life and his personal triumphs for others around the country.
2 Nov, 2019 – Karlo Mamic, an accomplished entrepreneur, speaker, and businessman, is challenging the boundaries of human innovation and creativity with his approaches and outlooks on business, life, and their hardships.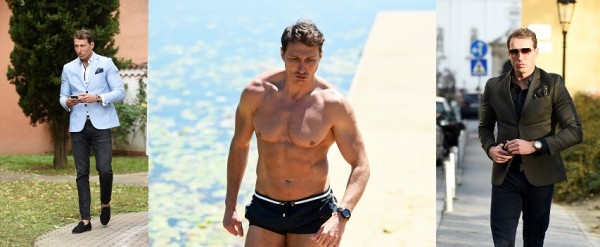 Growing up on the streets of post-war Croatia, Mamic was the victim of a shooting to the face as a child. In the time that followed, his inspirational and motivational stories of overcoming hardship and triumphing in the face of adversity have been showcased in his works as a speaker, entrepreneur, and businessman. It is this spirit that has allowed him to recover 100 percent and to follow this course of life's work.
Immigrating to the United States in 2013, this spirit from Mamic's childhood has continued to drive and ignite him both personally and professionally. Mamic has started his own companies, distributed products, invested, and launched a modeling and acting career, all with great success. His latest venture, the Soccer Vision Vest, seeks to helps athletes of all ages and skills improve their soccer skills. But further, it is his passion for public speaking, which has allowed him to connect with others around the country and share stories of the entrepreneurial life, that he regards as one of his greatest gifts.
"Stay patient and trust your journey," remarked Mamic. "Everything will come together in its own time as it has for me. We can all overcome and reign triumphantly."
Mamic seeks to inspire and mentor, and offers public speaking lessons, interviews, business consulting services, and modeling and acting lessons. To inquire for more information or to connect with Mamic personally, please visit www.soccervisionvest.com.
Media Contact
Company Name: Pollux Logistics, LLC
Contact Person: Karlo Mamic
Email: info@polluxlogisticsllc.com
Phone: 6464527130
Address:1177 Avenue of the americas
City: New York
State: NY 10036
Country: United States
Website: www.polluxlogisticsllc.com