"Turns out, we're all a fangirl for something and this film shines a light on that."
– Movie Meister Reviews.
Los Angeles, CA – Oct 3, 2019 – Four women, four fascinations with boybands – stream 'I USED TO BE NORMAL: A BOYBAND FANGIRL STORY' on Amazon today: https://amzn.to/2kOeY0o.
Directed by five-time nominated Australian director, Jessica Leski (The Ball), I USED TO BE NORMAL: A BOYBAND FANGIRL STORY is a labor of love exploring the creativity, dedication and influence of being a fangirl, whatever the era.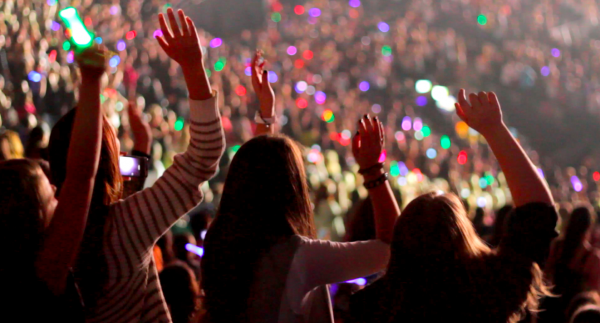 "Leski crafts an intriguing narrative about female upbringing that excellently flips the script on people's views of girls' devotion to boy bands. It's actually one of the favorite docs that I've seen in recent time and, hopefully, we get to see more from Leski and on this fandom sometime soon," wrote In Their Own League.
We follow four women – Elif, the 16-year-old high school student from Long Island, NY (One Direction), Dara, 33-year-old Brand Strategist from Sydney, AU (Take That), Sadia, 25-year-old writer living in San Francisco (The Backstreet Boys) and Susan, 64-year-old film producer from Melbourne, AU (The Beatles) – who must navigate the challenges of relationships, family, sexuality, and faith, while constantly grappling with all the problems and contradictions that are part of being in love with a boyband.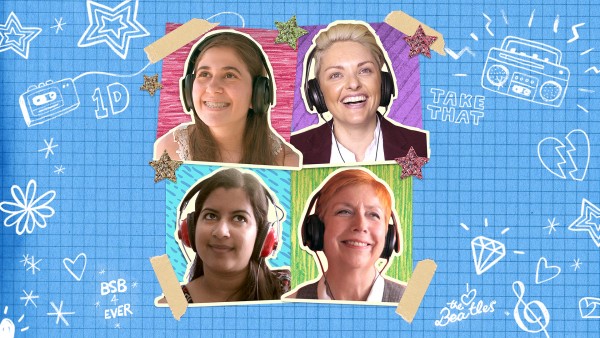 I USED TO BE NORMAL explores "how the love of that boyband would change the lives of these women. We explore how their families take it, how it impacted their future relationships and in some cases how it drove wedges between them and their families," wrote Movie Meister Reviews.
Filmed over four years, Leski's team interviewed worldwide fangirls (aged 13 to 65), songwriters, adolescent psychologists and even former boyband members, while compiling archival footage, like home movies and animation to take you back to the fun, fantasy and feelings of your teenage years. As Dara explains, there is a formula behind boybands, which entails an exact science to their creation. Typically, they consist of five 19 to 22-year-old, attractive men, each connecting to a particular stereotype – "the hottie", "the sensitive one", "the mysterious one", "the musician", "and the one everyone always forgets".
"Turns out, we're all a fangirl for something and this film shines a light on that. We all obsess over a piece of pop culture at some point in our lives, it's part of what makes us human and I USED TO BE NORMAL l really does just make the audience put itself in the shoes of these fangirls and lets us see our own obsessions in them," continued Movie Meister Reviews.
Join the fangirl fascination with I USED TO BE NORMAL: A BOYBAND FANGIRL STORY, now streaming on various digital streaming platforms (Amazon, InDemand, DirecTV, AT&T, FlixFling, Vudu, FANDANGO, Sling/Dish).
Watch the trailer here: https://www.youtube.com/watch?v=UohDkGW0uKE&feature=youtu.be.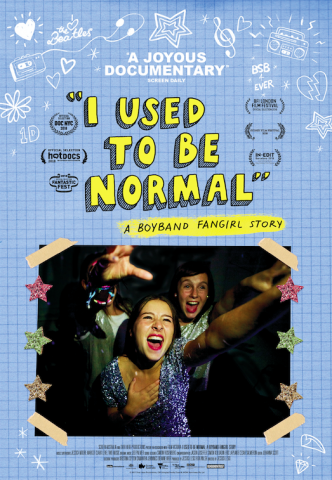 I USED TO BE NORMAL: A BOYBAND FANGIRL (2018, 96 min.) Directed by: Jessica Leski.
Producers: Rita Walsh, Jessica Leski. Editor: Johanna Scott. Cinematography: Jason Joseffer, Simon Koloadin, Eric Laplante, Cesar Salmeron. Music: Jed Palmer. Australia, English. Over Here Productions, TriCoast Entertainment.
PRODUCTION COMPANIES: Over Here Productions.
About TriCoast Entertainment:
TriCoast Entertainment is a premium Domestic Distributor, representing the best of US and international films: in theaters, on VOD, on DVD and TV. Sister company to TriCoast Worldwide and TriCoast Studios, the company is located at the TriCoast Studio facility in Culver City, Los Angeles.
Founded by: Strathford Hamilton and Marcy Levitas Hamilton.
Media Contact
Company Name: TriCoast Entertainment
Contact Person: Jenna Wilen
Email: Send Email
Phone: 3104587707
Address:11124 Washington Blvd.
City: Culver City
State: California
Country: United States
Website: http://www.tricoastworldwide.com