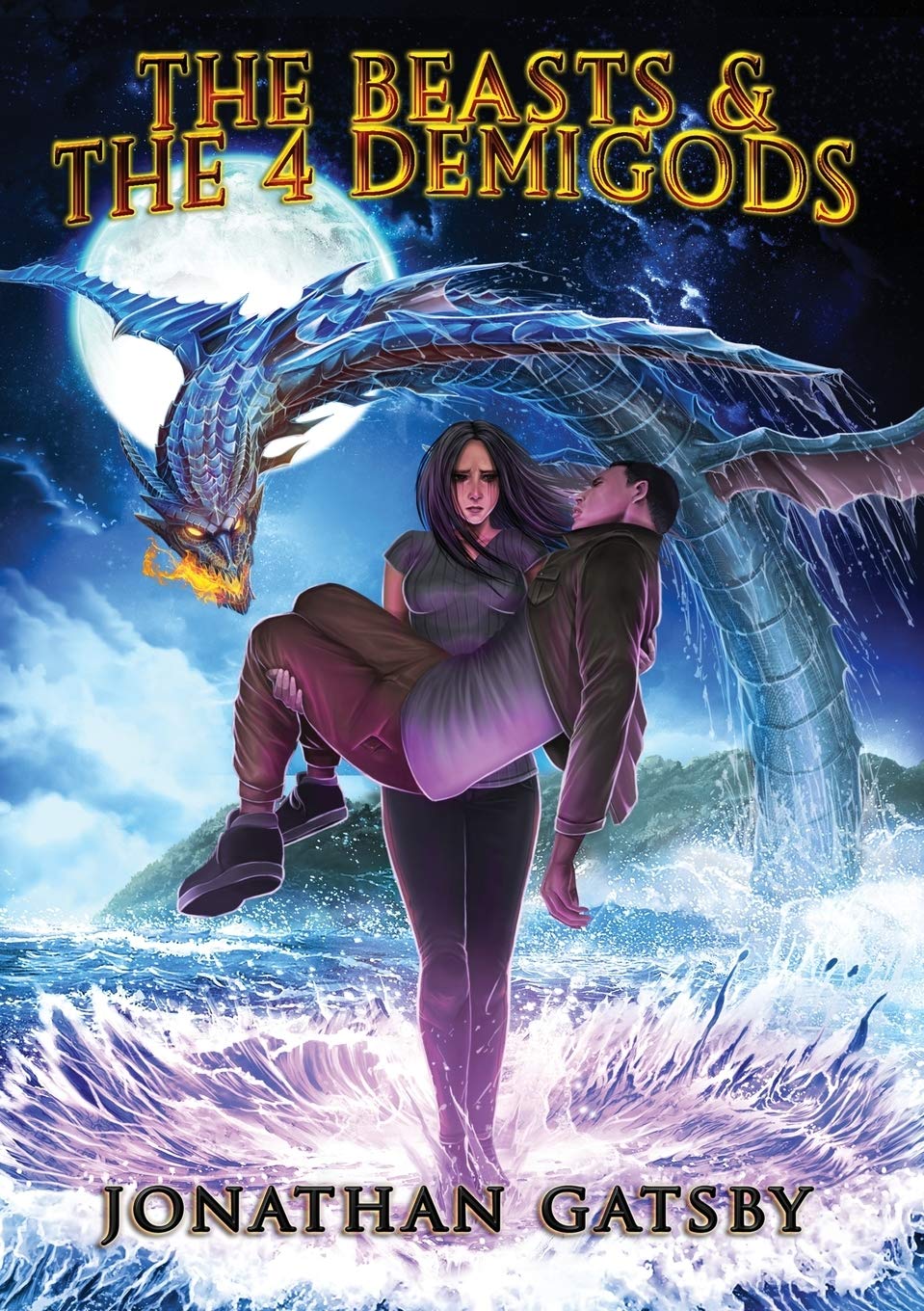 Gatsby & Noel Publishing announces the release of Jonathan Gatsby's epic Young Adult Fantasy novel, The Beasts & the 4 Demigods, which is receiving rave reviews from critics.
"As a Harry Potter fan, this is the first book to match it," one reviewer writes.
The Beasts & the 4 Demigods is the first of the seven books in the series "The Wars Between Angels & Gods". The book tells the story of fallen angels, who initiate a quest to win their freedom by fighting against the mightiest of beasts in a monumental tournament. Zeus, Oden, Thor, and Lucifer embark on their dangerous challenge yet. It is set in a universe where gods, angels, and demons from cultures and mythologies around the globe clash in one epic adventure.
Jonathan Gatsby began conceptualizing the book when he envisioned an Olympian battle between the god Zeus and his son Hercules, a demigod. The tale evolved into something much more substantial and exciting.
Gatsby is a remarkable man. Stemming from a challenging childhood, young Jonathan experienced many hardships. He grew up in a rough neighborhood and was surrounded by gang violence and crime. He found solace in reading fiction to escape from the harsh realities of life. After reading Harry Potter, Gatsby began writing his own fantasy series at just 17. He launched his own publishing company, Gatsby & Noel Publishing, to help aspiring writers publish their work and realize their dreams. He is also the author of Nationberg, Gatsby, & the Execution Camp: World War III.
In The Beasts & the 4 Demigods, Gatsby brilliantly infuses mythology and religion creating an exhilarating narrative. The book contains stories of courage and friendship while simultaneously teaching the youth about their history, introducing them to the realms of Greek mythology, Norse mythology, the Bible, and many more.
A movie adaption of the franchise is currently being presented to studio executives.
Get your copy now and join the adventure of a lifetime. It is available everywhere books are sold.
Order The Beasts & the 4 Demigods on Amazon.
Media Contact
Company Name: Rachel Dares PR
Contact Person: Rachel Dares
Email: Send Email
Phone: 7147189043
Address:680 E. Colorado Blvd. #2044
City: Pasadena
State: CA
Country: United States
Website: www.RachelDaresPR.com