Miami, FL – After years of buzz, artists Jillee Parker and Draydel have finally released "Boyfriend," the debut single from their collaborative album, Madness 2 Magic, available worldwide April 20, 2020. The self-declared "black sheep of the album" was slated to be cut altogether just weeks before release, being deemed too far from the style of both artists.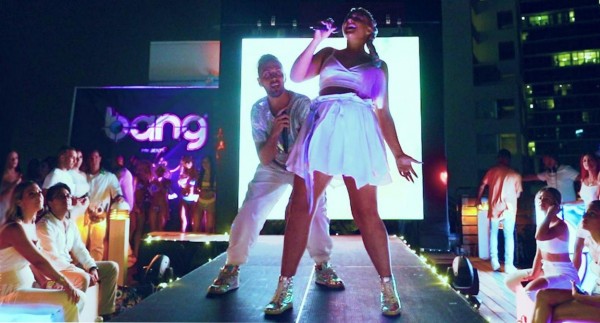 As unique as this track might be, it is so oddly addicting and relatable, that perhaps it was destined to stand alone. Jillee's hip-hop edge was replaced by theatrical charm and poetic prose, met with an unexpected surplus of pop melodies. While Draydel on the other hand, found a way to embed elements of his future EDM and cinematic style into this bouncy dance record – incorporating festival synths, a deep house bassline and added sprinkles of hip-hop and trap. He retained vibrant and captivating instrumentation, while still showcasing her characteristic vocals and quirky melodic structure. The impact of what should have been a sweet, fun track is an entirely unexpected, and an exciting breath of fresh air in an otherwise repetitive era of pop music.
The pair began their working relationship and strong friendship in 2014, only meeting face to face in 2017. Just days after he landed in Nashville,TN, Jillee happened upon his track called Superstar, a fated accident as Draydel was trying to play a different record to pitch her. Having created the track's foundation in 2007, he gave it to her without any expectation. She proceeded to turn it into the song "Boyfriend," solely based on him and that trip. She was inspired by their connection and sent it back to him with a very blatant message. By taking her favorite melodies and rotating them with his favorite melodies, this pattern, or lack thereof, made for a very unique song structure with two completely different verses, a mid-song interlude and two sections, one might consider bridges. Despite Draydel's lack of enthusiasm toward his original foundation, they performed it live and were met with overwhelming praise each time. The pair relocated to Miami, FL and didn't feel that it fit the culture, so it was benched. They were about to scrap the record but instead, Draydel remade the entire song while keeping its essence in tact, and they both fell back in love with it. The duo restructured the pre-hook and remade the hook entirely just days before its release. Fittingly, the song was completed and uploaded on Valentine's Day 2020 and it became the first single to be released on Madness 2 Magic. We love how this musical love story had a classic underdog outcome and can't help but wonder if that's why the last line echoes "Love is a classic."
This isn't the first time Jillee and Draydel have surprised us, as they seem to enjoy towing the line and pushing boundaries with their music, style, performances and videos. While patiently waiting for this album, we've seen them pack shows from Nashville to Miami and experience them perform for thousands at Wynwood Pride Festival. Having claimed residency in Wynwood, Miami, hundreds of people from all demographics can be seen dancing with them, and further surprising us with the release of their "Go Out With A Bang" winning theme song and commercial for BANG Energy. However their offbeat, yet alluring talents are most evident to those who bear witness to their Madness 2 Magic: The Street Du Soleil Show, featuring unreleased versions of the songs from their upcoming album, while integrating various art forms such as choreographed dances of all styles, hoop, circus elements, as well as live instruments and beat-boxing. With their pop-up party car, 'LeBoomin,' at its center; featuring a custom rising turntable + mixer, a 15,000 watt nightclub sound system, flashing LEDs and fog machines – this show couldn't get any more unpredictable. If their first single, "Boyfriend," has confirmed anything, it's that this dynamic duo revels in the unknown and we have no idea what to expect with what they drop next. They have however, revealed plans to pop-up and show out during the Miami Music Week 2020 events this month!
Listen to Jillee Parker X Draydel – 'Boyfriend' here: tourlink.to/Boyfriend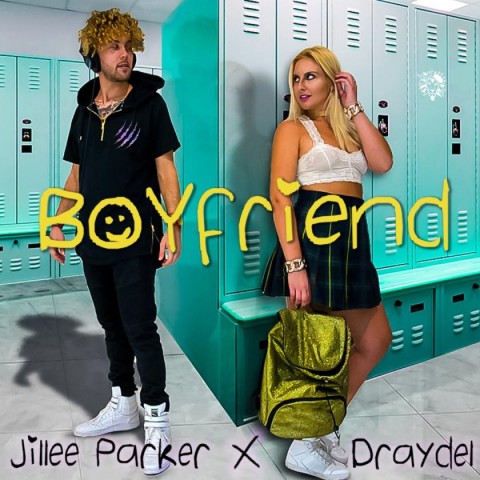 Please contact music@madness2magic.com for interviews and further info.
Draydel
Website: https://www.spinthedraydel.com/
Facebook: https://www.facebook.com/spinthedraydel
Spotify: https://open.spotify.com/artist/3s0hZc5t35NbcaOLPuC7zt
Instagram: https://www.instagram.com/draydel/?hl=en
Jillee Parker
Website: https://jilleeparker.com/
Facebook: https://www.facebook.com/JilleeParker/
Spotify: https://open.spotify.com/artist/7qilr4yuDNW9P3W8kz9RLG
Instagram: https://www.instagram.com/JilleeParker
Madness 2 Magic is the unpredictable and confounding album designed by artist/producer pair Jillee Parker and Draydel. M2M is the exemplar of chaos that begets creation, swaying from dark and powerful tracks to hopeful and ethereal tracks – Madness to Magic. The pair shows a disregard to conventional genre boundaries, continuing to exploit the duality of nature however they deem fit. This underlying theme is consistent throughout their other ventures; the M2M single, M2M art fusion show, and M2M clothing line.
Media Contact
Company Name: MADNESS 2 MAGIC
Contact Person: Daniel J. Sado (Media Marketing Supervisor)
Email: Send Email
Phone: 954-663-5923
City: Miami
State: FL
Country: United States
Website: www.lightvital.com