A new documentary takes an in-depth look at the Nashville songwriting community.
Los Angeles, CA – March 16, 2020 – Watch 'IT ALL BEGINS WITH A SONG' today on Amazon: https://amzn.to/2TUfOaC.
IT ALL BEGINS WITH A SONG (aka 'It All Begins With a Song: The Story of the Nashville Songwriter) is a documentary that dives in deep into Nashville's historical songwriting community. Screen written by Haney-Jardine, Butch Spyridon and John Godsey, IT ALL BEGINS WITH A SONG showcases the unsung heroes behind our favorite songs and how the industry has shaped Nashville into Music City.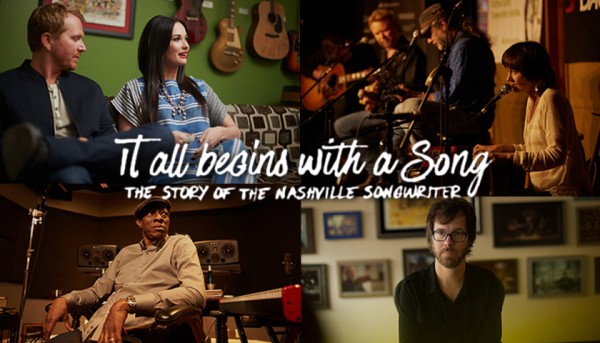 Presented by Nashville Convention and Visitor's Corporation and VML, IT ALL BEGINS WITH A SONG is derived from 100 hours of interviews with Nashville artists, including Garth Brooks, Luke Bryan, Brad Paisley, Kacey Musgraves, and world-famous songwriters: Jessi Alexander "The Climb" for Miley Cyrus), Mac Davis, Mikky Ekko and Claude Kelly ("Grenade" for Bruno Mars, "Circus" for Britney Spears and "My Life Would Suck Without You" by Kelly Clarkson).
"The goal behind IT ALL BEGINS WITH A SONG is to offer a deeper look at that creative community and shine a light on the songwriters," wrote Forbes. "Throughout the film, viewers hear from songwriters and artist/songwriters who share fascinating stories about the creation of some of the greatest songs in music."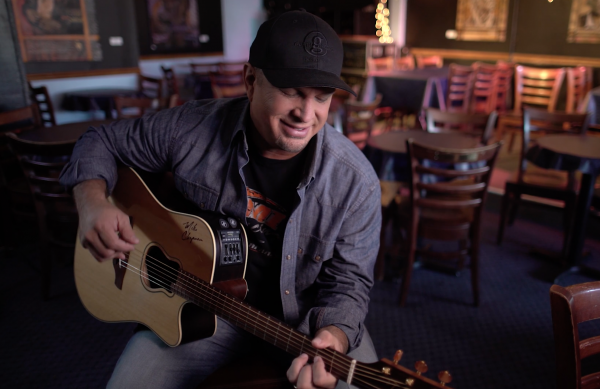 IT ALL BEGINS WITH A SONG takes a look at the unsung heroes of Nashville – the ones who create the melodies that stick in our heads and write the words that hook into our souls. As a story about of one of music's most important – and virtually unknown forces: The Nashville songwriter, IT ALL BEGINS WITH A SONG showcases the ups and downs of songwriting – from the struggles of paying your dues – to the wonderment of putting the words to music that affects millions. Chusy's documentary uncovers the inspiration behind some of the biggest hits in country, rock and pop, while also paying homage to the greats who built the trunk of the tree that has turned Nashville into the songwriting center of the world. Packed full of raw, stripped-down performances, IT ALL BEGINS WITH A SONG will give you a new appreciation of how we all connect through songs and why they are more important than ever.
"This documentary takes a fascinating and underappreciated career within the music industry and turns it into an hour and a half exposé. It explores the life, processes, inspirations, failures, and successes of professional songwriters. IT ALL BEGINS WITH A SONG is wonderfully creative not only in its exploration of the songwriting medium but also in its translation of that onto the big screen. It pushes the audience to re-examine who can be a songwriter, what they believe to be the process behind creating a song, and what is considered to be a song in the first place," wrote Flip Screened.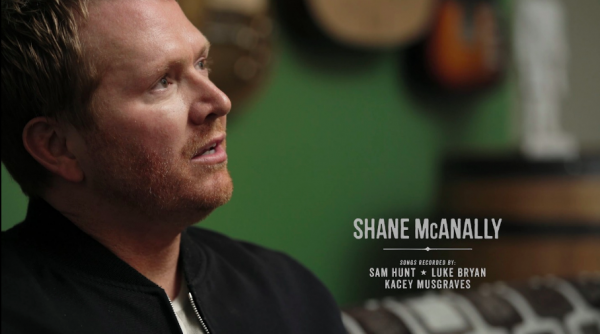 TriCoast Entertainment has released IT ALL BEGINS WITH A SONG onto various digital streaming platforms (Amazon, iTunes, Google Play, FlixFling, Vimeo on Demand, Vudu). Dive into Nashville songwriting with the trailer here: https://www.youtube.com/watch?v=VRq4WNtVoVA.
Starring several Nashville natives, IT ALL BEGINS WITH A SONG also features a candid interview with the late Lari White, pays tribute to Guy Clark, and contains insightful interviews with Rodney Crowell, Bill Anderson, Bob DiPiero, Shane McAnally, Brett James, Caitlyn Smith, Brandy Clark, busbee, Desmond Child, Jeffrey Steele and many more.
For more information, please visit: https://itallbeginswithasong.com/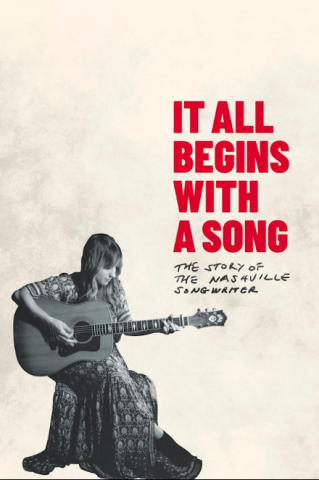 IT ALL BEGINS WITH A SONG (2018, 82 min.) Directed by: Chusy Haney-Jardine. Written by: Butch Spyridon, John Godsey, Chusy Haney-Jardine. Producers: Nashville Convention and Visitor's Corporation and VML. Editors: John Godsey, Andy O'Neil, Chusy, Butch Spyridon. Cinematographers: Tim Cofield, Andy O'Neil. Plan A Films, TriCoast Worldwide.
Production Company: Plan A Films.
About TriCoast Worldwide:
TriCoast Worldwide is a premium International sales agent, representing the best of US and international films at all the major film markets. Sister company to TriCoast Entertainment and TriCoast Studios, the company is located at the Studio facility in Culver City, Los Angeles.
Founded by: Strathford Hamilton and Marcy Levitas Hamilton.
Visit: https://www.tricoastworldwide.com/
Media Contact
Company Name: TriCoast Entertainment
Contact Person: Jenna Wilen
Email: Send Email
Phone: 3104587707
Address:11124 Washington Blvd.
City: Culver City
State: California
Country: United States
Website: http://www.tricoastworldwide.com