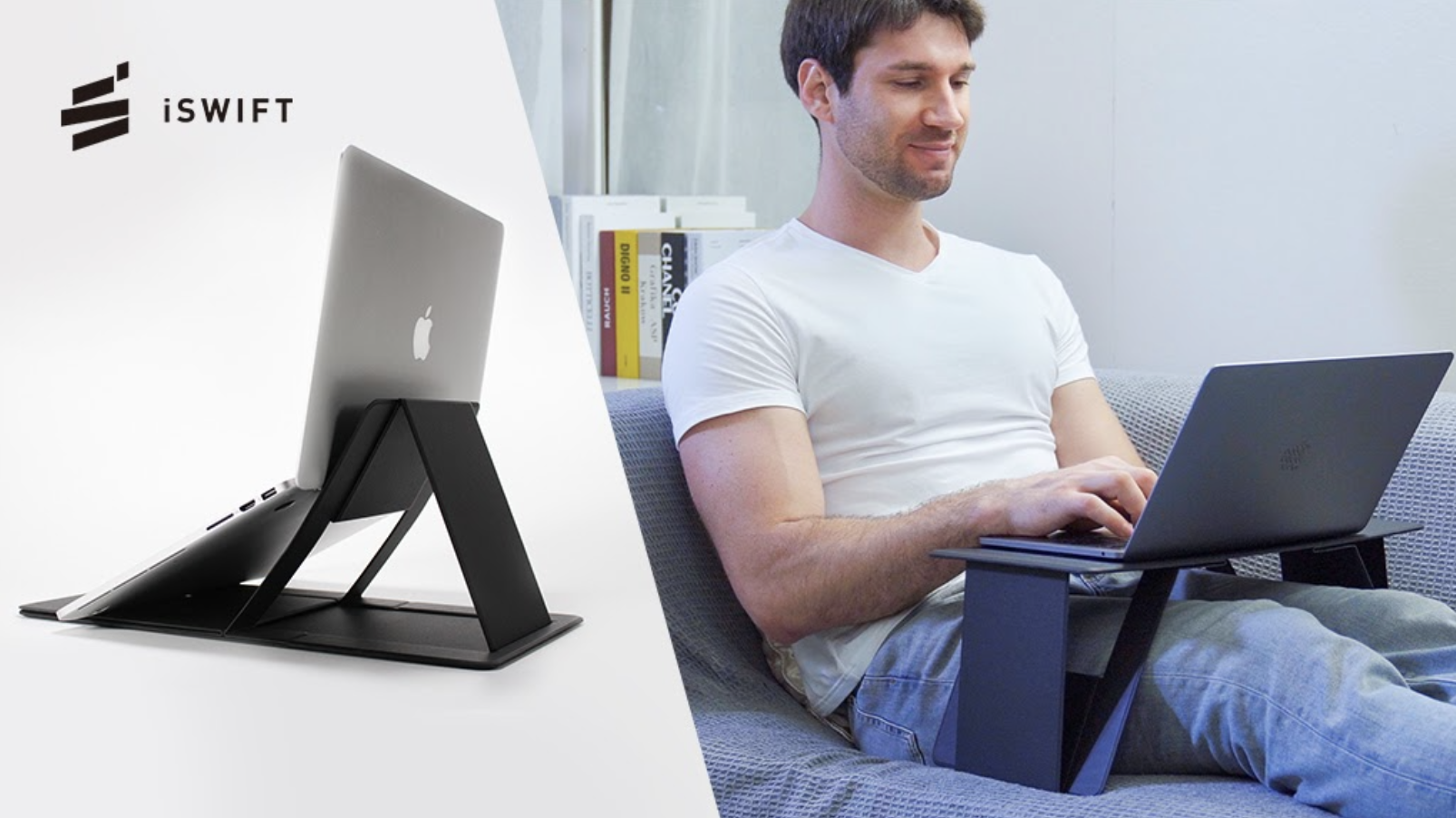 April 9, 2021 – The common man's occupation has transformed by the advent of the global pandemic, from a cubicle workspace to a familiar setting, home. To help them make the switch without inadvertent strains, iSwift has invented a masterpiece called the iSwift Pi. This paper-thin laptop desk offers the pleasures of working with ease from a wide range of locations, from the bed, at the couch, or even in an office. The full-fledged sit-stand desk helps the user form the right posture while maximizing comfort.
iSwift Pi has been crafted to support the life of the digital nomad, the WFH 'mom' or even the 'gen pop' influencer. It is adaptable for laptops (up to 17.3 inches) and other devices giving the user the freedom to draw, write, watch, play and enjoy working from home.
According to the inventors, it is "devised to be a lap desk and a laptop stand. iSwift Pi is a game-changer, which makes you feel cozy while having a good posture when you are navigating a new WFH situation."
The iSwift Pi is not just promoted as a financial venture but a health investment too. It is designed to ensure that the customers carry on with their activities without putting a strain on their back, neck and posture. The product comes in two standard heights:7.5 inches and 8.6 inches, which can be altered in 6 supporting modes. The product has a smart stand that can adjust to four sitting angles. Stability is enhanced by the strong magnets placed inside the body and it can also hold different items that weigh up to 44 lbs.
The iSwift Pi has a folding thickness of 0.2 inches and weighs just 40 ounces. This notable feature makes it easy to store and transport the product, if needed. The material is premium PU, suited to every WFH situation. Its multipurpose feature allows the user to grab a snack while working. The iSwift Pi is water-resistant, heat resistant and immune to food stains and scratches.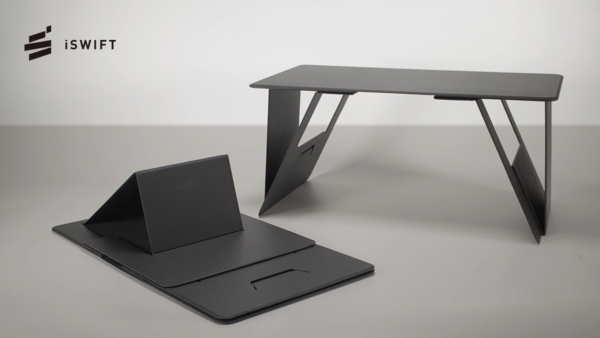 In early 2020, a new idea of a workstation that offered great comfort was born. The iSwift team came up with the concept of combining comfort and convenience for workers facing stress due to their work desk. By January 2021, the mold design was ready – a sleek laptop desk that would take up the market by storm. For all home or office based workers, this is the productivity oriented workstation that will suit every location.
Media Contact
Company Name: ISwift
Contact Person: Kaye Zhang
Email: Send Email
Country: United States
Website: https://bit.ly/2P1eGSS