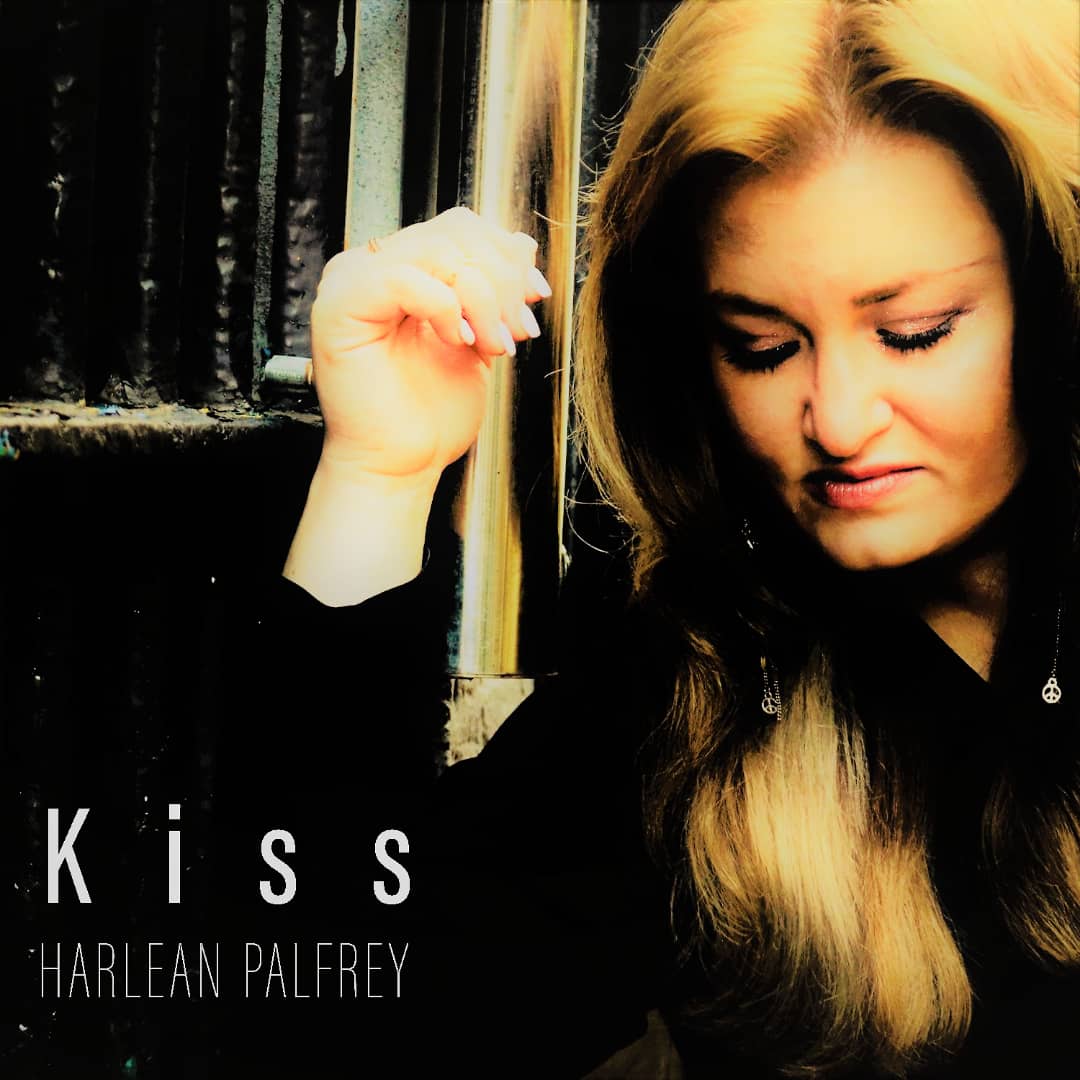 Daniela, who has been churning out powerful yet diverse tracks, announces the adoption of HARLEAN PALFREY as her official stage name. Whilst she started professionally as a solo artist in June 2019, Harlean Palfrey has been writing and releasing her music as Daniela, her personal name until April 2020. Harlean Palfrey is a unique stage name designed to support Daniela´s further music career and make her known globally. The name was not randomly chosen but is the result of love for creativity, expression and her tribute to actress icons like Jean Harlow. EP KISS has been released into stores in January 2020.
Kiss is a beautiful body of work, displaying versatility, mastery, professionalism and most importantly experience. One point which divides Kiss from other EPs released in recent times is the fact, that every track is sang with high intensity and emotion by Harlean Palfrey. EP Kiss can be downloaded on all major channels such as Tidal, Spotify, Apple Music, SoundCloud, Google Music and other popular music platforms. From lyrics to sound arrangement, production, delivery and mastering of the tracks, there is a touch of perfection in KISS, that makes one wants to put the current track on repeat and, at the same time, listen to the next track on the list. The EP features the following titles:
Best Dreams (Deluxe Edition)
Love (Deluxe Edition)
Dirty Heart (Deluxe Edition)
Over Now (Deluxe Edition)
Cinderella's Ashes (Deluxe Edition)
Muse (Deluxe Edition)
Based in Ireland´s Capital of Culture 2020, Galway, Harlean Palfrey is meanwhile a registered member with the Irish Music Rights Organisation (IMRO), Irish Association of Songwriters, Composers & Authors (IASCA) and Phonographic Performance Ireland (PPI). In June 2019, Harlean Palfrey initially published her ballad "Oceanblue" in light of the Galway Races which was released together with EP Kiss into stores in January 2020 by re-imagined Swedish record label Amuse.
To stream or buy EP Kiss and Single Oceanblue, music lovers are enjoined to visit https://ampl.ink/2DPpz + https://ampl.ink/bK3rP and the official artist homepage available at www.harleanpalfrey.com.
"Having evaluated all pros and cons of establishing an Artist Name for myself, it became clear to me that it´s now the right time during this pandemic to progress and change. I´m into music for 13 years but as I only started actively in 2019 with entering the professional path of it, I now adopt Harlean Palfrey as my stage name, so that I can connect more easily with interested audiences. explained Daniela while announcing her new artist name.
"As an EP, Kiss is a selection that has something for Everyone on offer. Love, loss and passion are topics that nearly all of us can relate to," she concluded.
To continue giving her audience her best, Harlean Palfrey currently prepares for the recording and release of a brand new album under her new stage name. The new album is an EP with a 7-track list. Having gained a strong traction already in the USA via Spotify and other parts of Europe, Harlean Palfrey aims to write and sing songs for a universal audience, highlighting subjects that people do care about.
The upcoming Summer Release will also present a new vocal side of Harlean Palfrey combining strong lyrics with Pop/Rock/Alternative sounds that are going to be recorded in the famous Windmill Lane Recording Studios, Dublin on 10th July 2020. Harlean Palfrey intends to become a signed artist with a record label and spares no efforts in her creative work to achieve this goal.
For more information:
Facebook.com/harleanpalfrey
Instagram.com/harleanpalfrey
Soundcloud.com/harleanpalfrey
Debut EP Kiss in Stores: https://ampl.ink/2DPpz
Single Oceanblue in Stores: https://ampl.ink/bK3rP
Media Contact
Company Name: Tracy Henderson
Contact Person: Media Relations
Email: Send Email
Country: Ireland
Website: www.harleanpalfrey.com