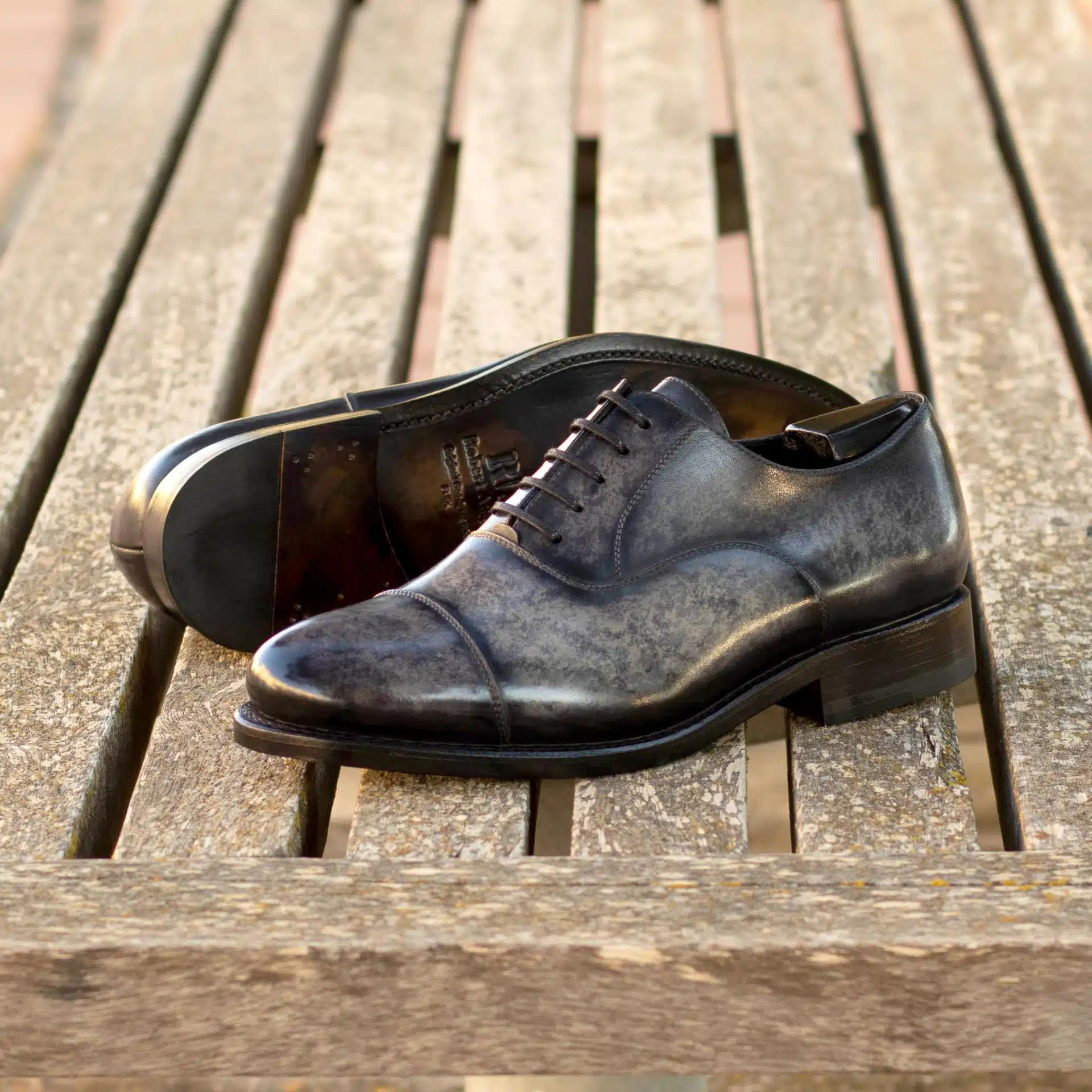 Robert August, a Chicago-based luxury footwear brand, is proud to announce the launch of its newest masterpiece, The Belmont Ave. Oxford No. 8191. These men's oxfords represent the pinnacle of craftsmanship, offering a Grey Marbled Hand Patina Finish that showcases the brand's dedication to quality and style. With thousands of other designs available through their made-to-order design studio, Robert August brings custom footwear to the forefront of fashion.
Handcrafted to Order with Precision
The Belmont Ave. Oxford No. 8191 is a testament to the brand's commitment to excellence. Each pair is meticulously handcrafted to order by skilled artisans in Spain, ensuring the highest level of quality and attention to detail. The Grey Marbled Hand Patina Finish adds a touch of sophistication and uniqueness to these timeless oxfords, making them a perfect addition to any gentleman's wardrobe.
Customization at Your Fingertips
Robert August's made-to-order design studio provides customers with endless possibilities for personalization. Whether you're looking for a classic design or something more unique, the brand offers a vast selection of styles, colors, and materials to choose from. With the ability to create a one-of-a-kind pair of shoes, customers can express their individuality and style like never before.
Global Reach with Free Shipping
Robert August takes pride in its commitment to providing top-notch service to customers worldwide. The brand offers free worldwide shipping, making it easier than ever to experience the luxury and craftsmanship of their handcrafted footwear, no matter where you are located. With a global presence, Robert August brings the world of custom-made shoes to your doorstep.
Founder's Vision
Robert August is the brainchild of Robert Baum, a visionary entrepreneur with a passion for fine craftsmanship and style. Mr. Baum's dedication to creating premium, handmade footwear is at the heart of the brand's success. He has combined his love for classic design with modern sensibilities to create a collection that resonates with discerning individuals seeking both style and substance.
To explore the full range of Robert August's handcrafted footwear and to experience the effortless elegance of The Belmont Ave. Oxford No. 8191, visit their website at https://augustapparel.com/product/mens-oxford-8191/
About Robert August:
Robert August is a Chicago-based luxury footwear brand founded by Robert Baum. Known for its commitment to craftsmanship, style, and customization, Robert August offers a wide range of handcrafted men's footwear that caters to the unique tastes of individuals worldwide. With a passion for delivering timeless elegance and unmatched quality, Robert August is redefining the art of luxury shoemaking.
Media Contact
Company Name: Robert August
Contact Person: Robert Baum
Email: Send Email
Phone: 3126008056
Address:1 E. Erie St Suite 525-4647
City: Chicago
State: IL
Country: United States
Website: https://augustapparel.com