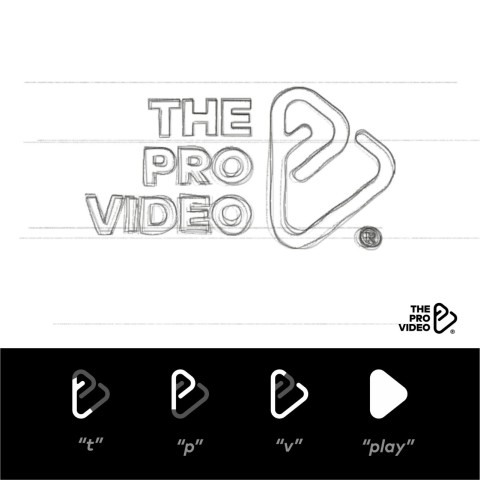 Royal Ismayilov is an award-winning videographer and the founder The Pro Video who is currently taking the world of automative videography by storm with his unmatched skills and impeccable services.
Royal, who is from Azerbaijan but moved to in Los Angeles, California In 2016, revealed that his innate ability in videography comes from childhood when his dad bought their first camera in 1991. "Camera was a magical tech for me in that age and always got my interest to make a video with it. I started as a photographer in 2008-2009 but then changed it to a videography because video always was my passion".
Royal, 37, is a self-thought videographer who utilised the unlimited wealth of information on YouTube in 2013. For 3 months, he devoted his time to learning the craft. Subsequently, Royal bought a small Canon 650D camera with body kit lens to test all he has learnt so far.
However, a lack of proper instruments and equipment was a challenge for him. "I made DIY slider, Shoulder rig, jib crane to create my first video. That was a challenge for me. I posted my first video on a Facebook Videography Group and did not get good feedback from people. To be honest it gave me more motivation than unmotivation", he recalled.
Rather than back down, Royal became more fired up to succeed. His video for a Tuning company—a shot for a Camaro SS 45th Anniversary Special Edition car—made the difference for him. "That video went viral in 2013. In a week I got 90K views which was great at that time for a Youtube video. After that, Chevrolet Azerbaijan saw my video and reached to me from facebook page and asked me to make a TV commercial video for them. It was my first paid project, and that was the beginning of my rise in automotive videography."
Royal notes that the hardest part of automotive videography is making your own style and path in the videos you create. This is followed by finding out what type of videographer one wants to be. "For example I dont see myself to be a wedding videographer, event videographer or personal videographer. My talent lies in commercial videos for automotive brands."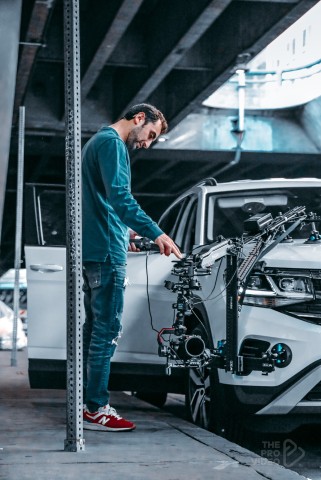 Royal is not done yet. He has set his eyes on future projects, one of which is making a documentary about Car Culture, especially old cars. "I want to make a documentary film on why people are so addicted to spending thousands of dollars to buy and rebuild old cars."
Perhaps, a testament to Royal's outstanding skills is the awards he has won in automotive videography. In 2022, he sent some of his works to festivals and won 11 different awards, some of which includes:
• "Fire And Tire " Los Angeles Film Festival – Best Commercial Award
• Europe Film Festival – Best Commercial Award
• Anatolia Film Awards – Best Commercial Award
• Top Short Film Festival -Best Commercial Award
• 4Theatre Film Festival – Best Sound Design
• Los Angeles Lift-Off Film Festival 2022 SELECTION
• "Shade of Wind " Festigious Los Angeles Film Festival
• Best Commercial and Promotion Award
• 4Theatre Film Festival: Best Performance
• "Lightless Night' Anatolia Film Awards – Best Promotional Film
Royal showed incredible business acumen by creating his brand, The Pro Video company in 2019, which has so far proven to be a masterstroke. "I was already a full time automobile videographer. I almost reached my desired goal but this was not enough for me, I needed to be better. When my work was in order, I created The Pro Video company and I introduced myself as The Pro Video, not just as Royal Ismayilov because I wanted to grow and be known as a company".
Royal opened his first Instagram account as The Pro Video, then activated Youtube and then Tik Tok channels. He started introducing himself on social media as The Pro Video. "I had to be a company for future great projects, so I took this step".
This move has pushed Royal to a different stratosphere on the internet. "The number of views of my videos and my followers are increasing every day on social media. Even one of my videos got 25M views on TikTok in a short time. There have been many people who bought the equipment I used and wrote me DMs".
The number of people taking advice from Royal is increasing, and the number of new videographers who want to be like him has increased. Every day he gets dozens of DMs about how he's an inspiration to them. His videos are shared on social media by other Filmmakers and Automobile pages, additional increasing his network.
"Social Media has been playing a big role in the growth of my work and in being known by people as The Pro Video. Currently, TheProVideo tiktok channel has half a million active followers, and my posts opens doors of companies from not only America but also from other countries".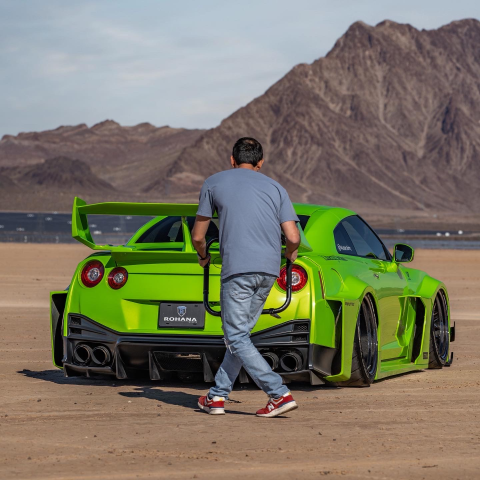 This growth has attracted other companies who not only want car videos, but also advertising videos. "Companies in the film industry send me their products so that I can promote them as an influencer".
Some of these companies include famous brands such as LG, Beng, SmallRig, Tilta, MoveMax, Edifier, Vaxis. Presently Ferrada Wheels, Rohana Wheels, LD97 Forged, Vossen Wheels, Pandam Rocket Banny (Japanese company), Librety Walk (Japanese company).
Others include Shirokiy (body kit manufactory) ArmyTryx (Taiwan based Echoes company), Auto Addicted USA, LT Motors, 1016 Industries, Adro Korea Pergaroof, Gyroor are the companies I work with continuously. Royal has been working with these companies ever since he first met them. "They easily send me for shooting in other states and cities. Some of my favourite sides of my job is traveling, seeing new things and meeting new people."
When he's not making breathtaking videos, royal loves to spend his free time with his family or interacting with nature by the ocean. I like hiking. I love driving cars and listening to music. I also have a special fascination for toys cars. I like to travel a lot too," he said of his hobbies.
Royal has a piece of advice for upcoming videographers: "Never give up, specialize on one path, Dont listen to people around you. Dont talk too much about your future projects until you are done". Royal Ismayilov lives by this advice. Little wonder he's currently at the pinnacle of automotive videography.
Media Contact
Company Name: The Pro Video
Contact Person: Royal ismayilov
Email: Send Email
Country: United States
Website: theprovideo.com