Say hello to Pretty Glow Box, the ultimate skincare wonderland for skincare enthusiasts in the UAE! Bursting with excitement, they've just launched their exclusive online platform, Pretty Glow Box. Get ready to embark on a thrilling journey through a meticulously curated collection of top-notch skincare products from around the globe. Brace yourself for a beauty revolution!
About Pretty Glow Box:
Pretty Glow Box is a UAE-based premium skincare brand offering a curated selection of skincare boxes and products sourced from around the world. Committed to empowering individuals to embrace their unique beauty, Pretty Glow Box aims to make extraordinary skincare accessible to beauty enthusiasts in the UAE and beyond.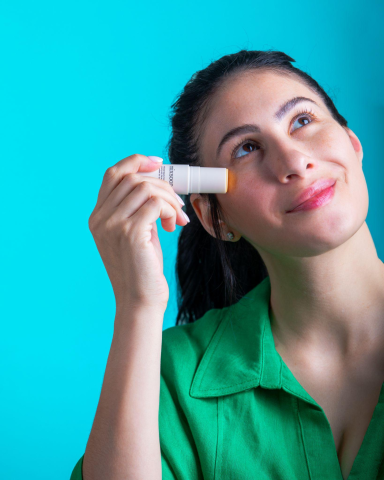 Step into a world of skincare delights, where Pretty Glow Box goes beyond ordinary online retailers. They're on a mission to cater to every skincare connoisseur's dream, offering high-quality products that are otherwise hard to find in the UAE. With a diverse array of beauty rituals from different cultures, they've carefully handpicked a stunning collection of international skincare brands. Say goodbye to beauty borders and explore hidden gems and cult favorites from around the world!
Pretty Glow Box's founder believes that true beauty lies in empowering everyone to embrace their unique beauty. Their platform is all about granting access to extraordinary skincare products from far and wide. Effective skincare should be accessible to everyone, and they are making it happen!
But wait, there's more! Pretty Glow Box takes it to the next level with thoughtfully curated skincare boxes. Each box is a little treasure chest, carefully crafted to include the best skincare products to meet the needs of all skin types and personal preferences. From anti-ageing wonders to hydrating miracles and solutions for acne-prone skin, they've covered everything. These boxes not only offer amazing value, but they also provide a delightful unboxing experience. They make for a great treat for yourself or a thoughtful gift for someone else!
And that's not all, folks! Pretty Glow Box is on a mission to introduce UAE beauty enthusiasts to exclusive and niche brands that are rare gems in the local scene. Sourcing products from around the world, they're bringing you innovative formulations and cutting-edge skincare solutions that have taken the global beauty community by storm!
With Pretty Glow Box, the skincare shopping experience is a dream come true. Their user-friendly website boasts a clean and intuitive design, making it a breeze to explore their wide range of products and skincare boxes. Rest assured that your shopping experience is both secure and effortless, thanks to the website's seamless checkout process! Moreover, for added convenience, Pretty Glow Box also offers a cash-on-delivery option, allowing you to pay for your purchases when they are delivered right to your doorstep. So you can shop with peace of mind, knowing that you have multiple payment options to choose from.
For any inquiries or assistance, customers can reach out to Pretty Glow Box's responsive customer support team at info@prettyglowbox.com. They are always ready to assist with any questions or concerns.
Joining the Pretty Glow Box Community
To unlock the secrets to radiant and glowing skin, individuals are encouraged to explore Pretty Glow Box's exclusive collection of skincare boxes and products at www.prettyglowbox.com. By embracing their unique beauty and incorporating effective and innovative skincare products, customers can enhance their beauty routines and explore a range of transformative products. Dont Forget to buy skincare products online in UAE
For updates, promotions, and skincare tips, customers can follow Pretty Glow Box on social media:
Instagram: https://www.instagram.com/prettyglowbox/
Facebook: facebook.com/prettyglowbox
TikTok: tiktok.com/@prettyglowbox
Contact Details : +971 56 433 1001
Email ID: info@prettyglowbox.com
Media Contact
Company Name: Pretty Glow Box
Email: Send Email
Country: United Arab Emirates
Website: https://www.prettyglowbox.com/