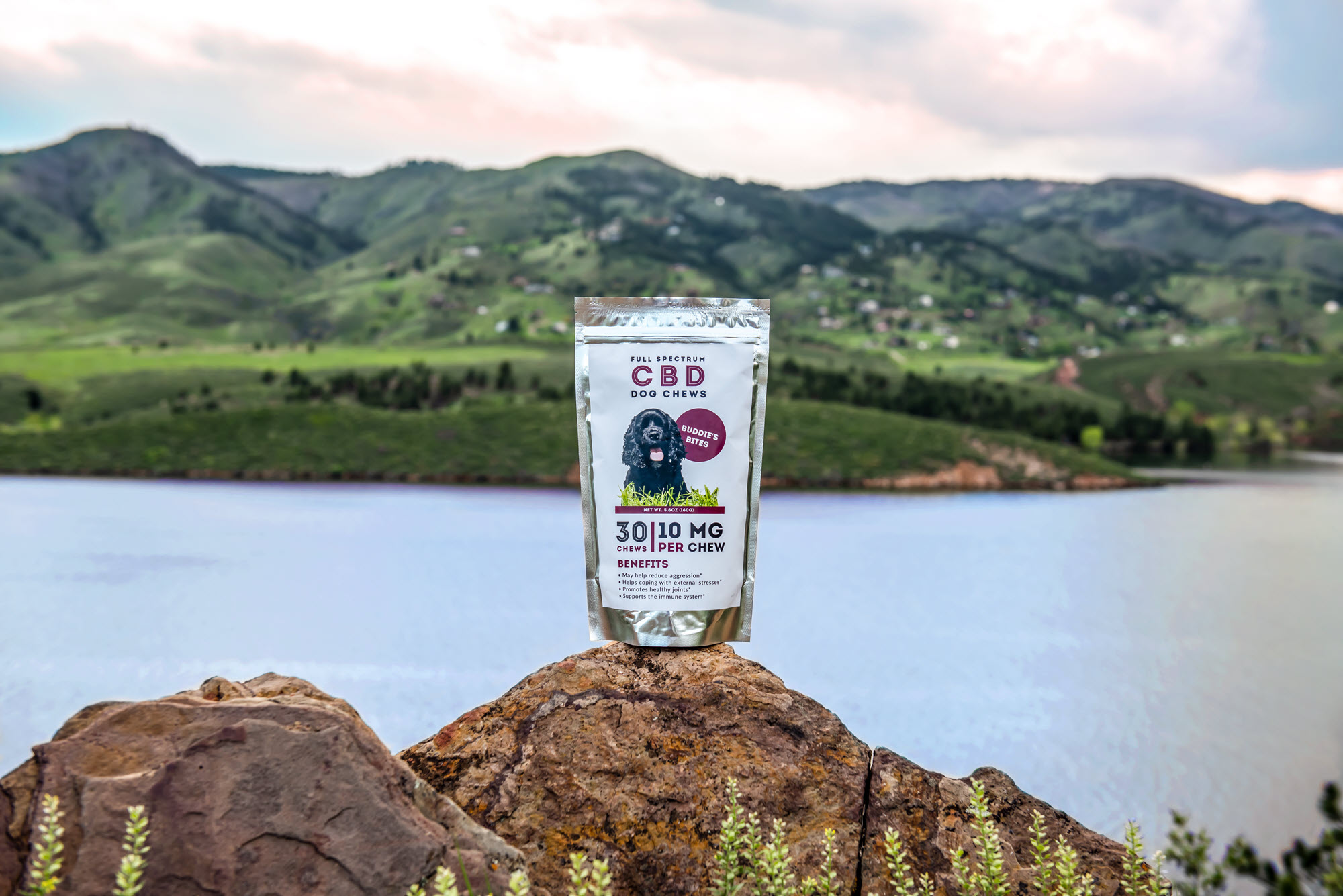 June 1, 2021 – Buddie's Bites offers real tasting CBD dog treats that can help cure anxiety in dogs. These tasty treats made from all natural ingredients end anxiety in less than 26 minutes. Anxiety makes life difficult for not just humans but also for animals. Seeing a dog struggling with the symptoms of anxiety can be heartbreaking. Buddie's Bites treat anxiety in dogs without causing any harm.
Buddie's Bites makes dog treats with CBD – a natural compound. The latest research shows that CBD offers fast, natural relief from anxiety and its symptoms without producing any unwanted side effects. CBD, or cannabidiol is a compound that has recently become popular for its medicinal properties. Years of research has proven that CBD treats anxiety effectively and easily, without any harmful side effects.
"We are excited about the results of Buddies Bites for the treatment of anxiety in dogs. Our product was developed with our group of veterinarians who designed these CBD dog treats to not only be effective but also with flavors that dogs love", said a spokesperson from Buddie's Bites.
Dogs suffer from 3 kinds of anxiety, namely Fear Anxiety, Age Anxiety and Separation Anxiety. Fear Anxiety is caused by thunder, fireworks, other dogs barking, people yelling, etc. Age Anxiety happens due to aging and can lead to dogs experiencing dementia, and Separation Anxiety is caused when dogs are separated from their owners or normal home life. With Buddie's Bite, all kinds of anxiety can be quickly, effectively and safely treated. It drastically reduces dog's anxiety level in less than 26 minutes.
Tracy has been using Buddie's Bites for her dog Bubba, and she said, "Bubba hates thunderstorms. He would run around panting, having accidents and tearing things up when the thunder and lightning started. Now I give him one treat when I hear the first rumble and it settles him. This doesn't drug the dog, but just keeps him calm and reduces his anxiety from thunder".
Veterinarian designed and developed, Buddie's Bites is 100% safe and effective for dogs with anxiety.
YouTube: https://www.youtube.com/watch?v=ox8dIAU-NH8
For more information, please visit: www.buddiesbites.com.
Media Contact
Company Name: Buddies Bites
Contact Person: Steven Adler
Email: Send Email
Address:1252 Main
City: Des Moines
State: IA 50306
Country: United States
Website: http://www.buddiesbites.com