IECS (stands for International Education Consultancy Services) – is a German study abroad consulting company, especially studying German vocational training in nursing. IECS is one of the best German Teaching Center in Vietnam.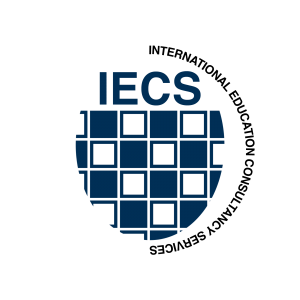 IECS German Center specializes in organizing online German courses in Ho Chi Minh City, offline German courses in Ho Chi Minh City, with cultural exchanges as well as short-term soft skills courses to help students have a good luggage when studying and living abroad. With IECS basic to advanced German courses, you'll get the most dedicated answers from our cultural experts.
German course: https://iecs.vn/hoc-tieng-duc/
IECS consists of bachelors, masters who have studied, worked, and lived over 15 years in Germany, with many years of experience in education consulting. With qualifications, experience as well as dedication in the profession, the IECS team will help the path to your "dream" quickly and surely. IECS is committed to providing parents, students with a 5-star study abroad, work, and settlement counseling service.
Business philosophy: "Your success is our success."
– Vision: To become a professional and leading company in providing study abroad in Germany services, apprenticeship, employment, immigration, and travel services in Vietnam market.
– Mission:
For Customers: Find and deliver the best study programs in the world
Support international students to quickly integrate into life in the host country
To enjoy the best preferential policies from our partners abroad (for example: salary-paying study program; post-graduation job support; working regime with housing and children allowances) and high social insurance; overseas settlement mechanism after school …)
Creating a dynamic, creative, and humane working environment.
Opportunities to work directly with foreign partners
For Society: Joining hands to build the homeland, bringing civilized education to young people in Vietnam.
Why Should You Choose Our Services?
"Your REQUEST and DESIRE are our COMMAND"
Professional Consultancy Services
We help you to plan an appropriate and scientific roadmap according to your ability. We help you equip your language, culture, and soft skills with after-school lessons.
PARTNERS ARE Germany'S TOP SCHOOL
We always pay attention to the quality of our partners abroad (curriculum, quality of teaching, facilities as well as the policy of each company and the city of settlement).
Prestigious German learning center: https://iecs.vn/3-trung-tam-tieng-duc-tot-nhat-tp-ho-chi-minh/
Private Consultant In Viet Nam
Each of you has a personal consultant during the application process in Vietnam until you get your Visa. You will be contacted by the specialist and informed on the status of the application regularly. This helps to complete the application process in Vietnam as quickly as possible.
Support Specialist In The Country
We have partners who directly work, study, and live over 15 years in the host country. This is your advantage! Our partners will assist you in solving any problems that arise abroad during your studies as well as assistance in getting a job and settling down after you complete the program.
Accompanying students with 3 years of study
We are committed to supporting and accompanying students throughout the 3 years of studying in Germany.
Comprehensive Training Roadmap:
Building the academic foreign language foundation
Basic and advanced German courses in Ho Chi Minh City include courses based on the Common German Framework for Language Training.
Exam preparation for international certificates: B1, B2, DSH
Optimal for each student, IECS provides the best German exam preparation methods for students to gain certification.
Study abroad, employment and immigration advice
Based on the student's resources, IECS will provide suggestions for German vocational study abroad programs in Ho Chi Minh City, employment and settlement that are most suitable for students.
Diverse and professional services
IECS offers many service packages, many study abroad programs from vocational study abroad to prestigious universities and graduate schools in German-speaking countries.
Address:
IECS Headquarters
Schwetzinger Str, 68165 Mannheim
Representative Office Ho Chi Minh City
48 Nguyen Xuan Khoat, Tan Son Nhi Ward, Tan Phu District, Ho Chi Minh City.
Representative Office Hanoi
37E Vũ Trọng Phụng, Thanh Xuân, Hanoi
Media Contact
Company Name: IECS
Contact Person: Media Relations
Email: Send Email
Phone: 02862873221
City: Thanh Xuan
State: Hanoi
Country: Vietnam
Website: https://iecs.vn/