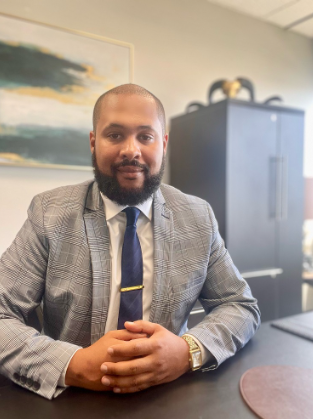 Integra Staffing Inc., a leading staffing and recruitment firm based in the USA, is proud to announce the continued success and visionary leadership of its CEO, Michael Mitchell, in the dynamic and evolving landscape of the staffing industry.
Michael Mitchell, a resilient and innovative entrepreneur, launched Integra Staffing at the age of 28, after overcoming the challenges of transitioning from a military career to civilian life. His journey from a war veteran to a successful CEO reflects his unwavering commitment to serving others with integrity and providing opportunities to those facing career challenges.
Under Mitchell's leadership, Integra Staffing has emerged as a reliable partner for clients across diverse industries, including IT, administrative, manufacturing, and more. Despite the challenges posed by the pandemic, Mitchell's strategic vision and dedication to the company's mission have kept Integra Staffing resilient and focused on delivering quality service.
Mitchell's personal commitment to supporting veterans and disadvantaged job seekers has become a cornerstone of Integra's mission. Drawing from his own experiences, Mitchell states, "I believe that everyone deserves a chance to succeed. I'm committed to making that a reality through my work at Integra."
Beyond professional pursuits, Mitchell is a firm believer in giving back to the community. Integra Staffing actively engages in philanthropic endeavors, including annual food and blanket drives, as well as sponsorships for Little League organizations. Mitchell emphasizes that these initiatives not only benefit the community but also contribute to fostering a stronger bond within his team.
Looking towards the future, Mitchell envisions transforming the hiring process through innovation and increased automation. He aims to enhance efficiency in connecting job seekers with opportunities, keeping pace with the evolving demands of today's labor market. "I want to be able to connect the dots in the workforce as efficiently as possible," he notes. "This will allow us to help more people."
About Integra Staffing, Inc.:
Integra Staffing, Inc. is a leading staffing and recruitment firm dedicated to providing comprehensive workforce solutions across various industries. Led by CEO Michael Mitchell, the company is committed to integrity, excellence, and making a positive impact on the careers of job seekers and the success of client organizations.
Media Contact
Company Name: Integra Staffing, Inc.
Contact Person: Michael Mitchell
Email: Send Email
Country: United States
Website: www.Integrastaffinginc.com