Innovative Portugal-based real estate company, Ideal Homes Portugal, announces plans to attend an exhibition in Thailand in September to preach the benefits of investing in property in Portugal
Ideal Homes Portugal has announced that the company will be attending an exhibition in Thailand. The exhibition, which is scheduled to take place on September 10th and 11th, 2022, will enable Ideal Homes to bring their award-winning real estate solutions to investors looking to buy property in Portugal or apply for Portugal's Golden Visa.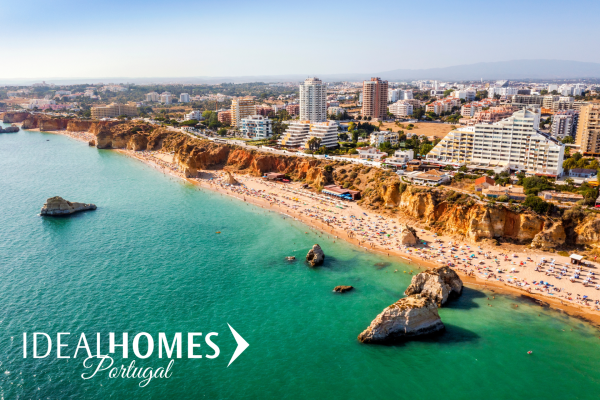 The Portuguese real estate market has witnessed a series of evolution over the years, attracting different categories of stakeholders due to its amazing prospects. A recent report revealed that the Portuguese real estate sector recorded an outstanding recovery in 2021, even surpassing pre-pandemic levels in some segments, including residential. The market is expected to continue growing, attracting investment in the domestic as well as international market, as Portugal remains a hub for investors from different parts of the world. Despite the amazing figures from the market, investing in the Portuguese real estate market at fair value can be daunting, especially for foreigners, which is where Ideal Homes Portugal has been helpful, as substantiated by the upcoming exhibition in Thailand.
The exhibition will hold at Grande Center Point Terminal 21, Bangkok on September 10th and 11th, 2022 from 2 pm to 5 pm, allowing investors to engage experts in the Portuguese real estate market for at least 6 hours. Ideal Homes Property has grown over the years to become the go-to real estate company for domestic and international investors. The company offers a wide range of services, including Buying Advice, Portugal Mortgages, Portugal Golden Visa, Rental and Property Management, and Virtual Tours, with all categories of properties in different parts of the country.
For further information about the exhibition and the plethora of projects from Ideal Homes Portugal, visit – www.idealhomesportugal.com. Ideal Homes Portugal also has a growing online community across social media, including, YouTube, Facebook and Instagram.
About Ideal Homes Portugal
Ideal Homes provides a one-stop shop with over 35 years of combined experience in the real estate industry. The company has a team of experts in a variety of fields helping clients determine the best investment location in Portugal. The categories of solutions offered by the firm include Portuguese residency and taxes, financial assistance from their in-house mortgage broker as well as property and rental management services.
Media Contact
Company Name: Ideal Homes Portugal
Contact Person: Angela Worrall
Email: Send Email
Phone: + 351 289 513 434
Country: Portugal
Website: https://www.idealhomesportugal.com/