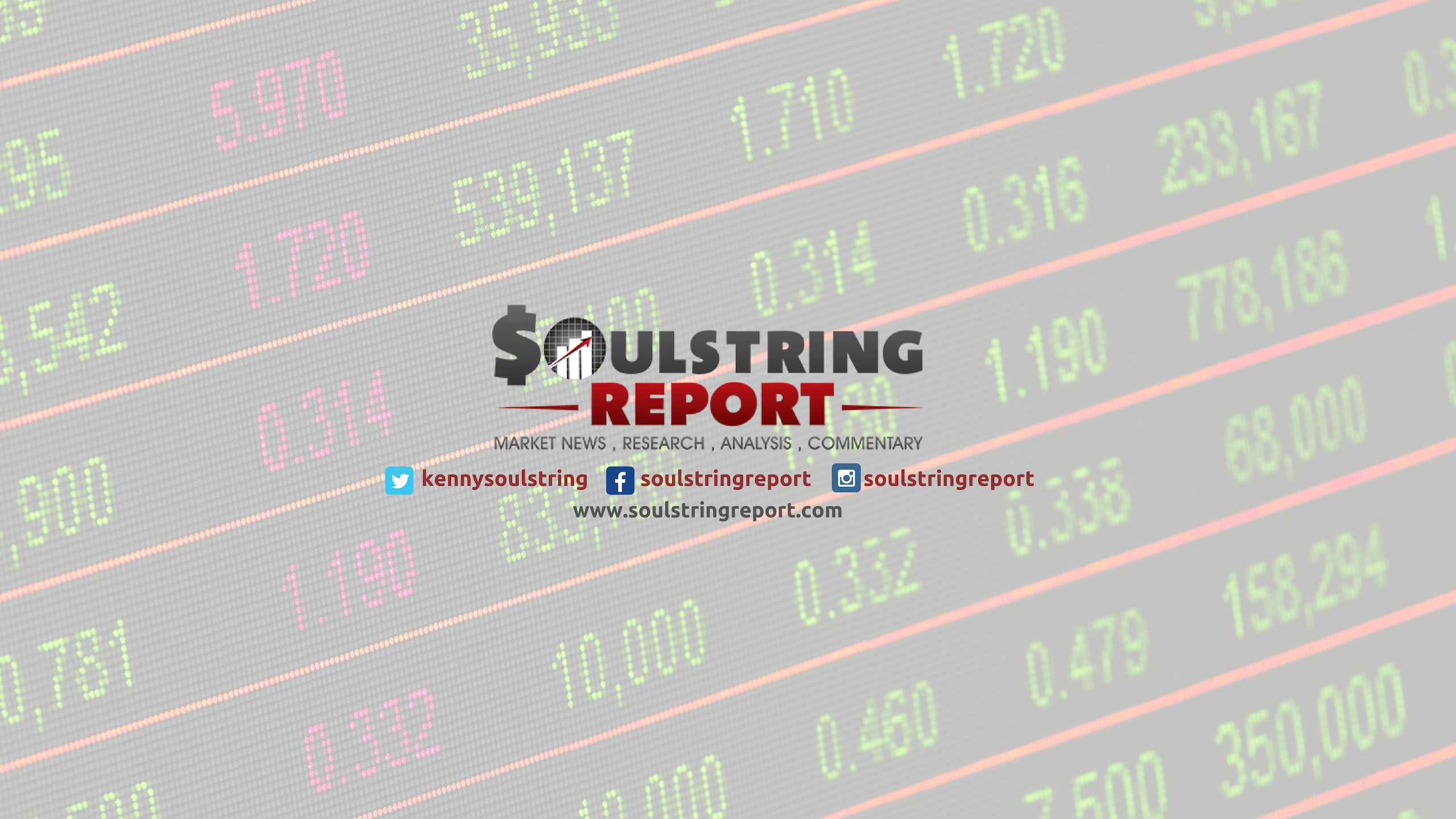 ICOx Innovations Inc. (OTCQB: ICOX) provided a recap of company and partner highlights for the for Q2 of 2019 that is showing that the company is well-positioned to expand its market presence the branded digital currency space, an industry that is expected to become a multi-billion dollar market opportunity as companies recognize the value and importance of having their own branded currency.
ICOx Innovations Inc. (OTCQB: ICOX) announced a recap of company and partner highlights for the for Q2 of 2019. The quarterly update provided visibility into the platform and partnership applications that ICOx is developing within the branded digital currency space, an industry that is expected to become a multi-billion dollar market opportunity as companies recognize the value and importance of having their own branded currency.

Video Link: http://www.youtube.com/embed/f1qaxIJhXNE
Demonstrated by significant updates during the first half of 2019, ICOx is gaining traction in its mission to become a preferred provider of all things "branded digital" by offering companies the services needed to design, build, and manage digital currencies. And, offering those services is a huge asset, as the sector growth is not expected to slow down as organizations recognize the advantages that branded currency can offer to attract, engage, and retain customers through the creation of their own branded currency.
In the company's quarterly update, several key accomplishments were noted that should provide a tailwind to the pace of growth into the second half of its fiscal year.
Highlights of the Q2 included:
Cathio Inc. Chooses ICOx To Transform Money Flow Applications
ICOx is developing the Cathio Inc. app and branded currency platform to blend seamless payments with community engagement to facilitate access to a searchable directory, the ability to leave comments and give ratings to different organizations and to assist users in discovering the right community. The app also connects the faithful with Catholic parishes, schools, and non-profit initiatives through an online map and directory, allowing organizations to create and manage their Cathio pages. Further, the branded currency aspect of the development phase will integrate a seamless financial transaction platform.
The Cathio platform will also provide administrators with easy access to advanced reporting tools, generating a variety of useful financial and analytic reports for dioceses, parishes, and charities. It's because of the diverse nature and function of the organization that Cathio understands the benefit of having its own branded currency, and through ICOx will be integrating a comprehensive and seamless platform to facilitate a closed economy that aligns with Catholic values and provides tools to increase donations and to connect with both local and global Catholic communities.
Cathio, a subsidiary of ICOx, recently announced additions to its Board of Advisors that include former Senator Rick Santorum (former US Republican Presidential candidate) and Ambassador Jim Nicholson (former US Ambassador to the Holy See – Vatican). During the quarter, ICOx announced memorandums of understanding for four customer engagements and also guided toward signing more product and customers through Cathio over the coming quarters.
Progress Made With BitRail And Freedom Coin
The second quarter also demonstrated growth for its already signed partners, BitRail, and Freedom Coin. Following in the same path as Cathio, strong progress was made toward integrating their regulated blockchain payment platform for stablecoins, highlighted by the granting of additional money transmitter licenses and live testing of its end-to-end blockchain payment platform. BitRail's first signed customer, Freedom Coin, offers significant opportunity for growth by serving a community of 4.7M registered users transacting over $650M annually. The emerging and increasingly dominant position of Freedom Coin could allow it to become one of the most retail-transacted cryptocurrencies in the US in the next 12 months.
In the process, ICOx is expected to benefit from development fees, integrations fees, management fees, and a potential equity interest in the venture.
RYDE Holding Drives KODAKOne To Revenue Generating Company
Another partner of ICOx, RYDE Holding Inc., the operator of the KODAKOne Platform, also made significant progress during the quarter by emerging as a revenue-producing company. Now, positioned as a revenue-generating company, the growth and opportunity created in the venture can be substantial.
RYDE Holding Inc. currently serves more than 22 customers live on the KODAKOne Post-Licensing Platform (PLP) that produces daily revenues for their clients. In addition to already generating revenues, RYDE Holding Inc. also announced a partnership agreement with Image Protect, adding that it is targeting a goal to add 75 additional customers on the KODAKOne PLP in the coming months.
Similar to its partnership relationship with BitRail, ICOx is leveraging its expertise to generate income from RYDE Holding through development, management, and equity interest in the venture.
Significant Boost In Branded Currency Confidence From JP Morgan And Facebook
The first half of the year brought a significant amount of attention to the value of branded digital currency as major companies, including JP Morgan and Facebook, announced their intent to develop their currencies. The interest was piqued when JP Morgan announced the development of its JPM Coin, and earned a bigger following after Facebook announced its multi-billion dollar entrant, Libra coin. Calculating a potential value from the coin, analysts have suggested that the Libra coin can bring an estimated $90 billion to Facebook in the coming years.
The move by both also enhances the likelihood that branded digital currency, and regulated stablecoins, may become a mainstream asset for global brands. Some analysts have suggested that the move serves as a seminal moment for the blockchain and branded digital currency space, establishing the trend that will drive more brands to follow the stablecoin model designed for retail audiences, and pioneered by ICOx and its partners. For ICOx, it's a validation of its business model and demonstrates that the company is pushing the right technology through its experienced management team to develop branded digital currencies in compliance with federal and state regulations.
Moreover, unlike many emerging companies that identify themselves as branded currency developers, only a small handful can deliver what they promise. ICOx benefits from an experienced management team that can create robust blockchain infrastructure offerings for both digital wallets and digital currencies, and can take on large projects in high growth areas. The inherent advantages have led to ICOx signing at least three Fortune 5000 brands to date. Few argue that the trend to integrate branded currency into a global business model will slow down anytime soon. To the contrary, analysts are suggesting that the move by Facebook and JP Morgan will add a sense of urgency for others to follow. Some are calling the shift a revolution in eCommerce and that adding branded cryptocurrency assets will become commonplace when developing business plans and strategy.
A Strong Start To 2019 For ICOx
As noted above, at least three Fortune 5000 companies, including KODAKOne, BitRail, and Cathio, have already developed branded digital currency projects with ICOx. And, as the industry continues to grow, a common theme is emerging that says for the companies that want to remain relevant, they will need to integrate their use of regulated, blockchain-driven, digital currencies. To ignore the shift in consumer trends and preferences can be costly, with well-known companies quickly losing market share, loyalty, and relevance by becoming reactive instead of staying at the forefront of change. Some industry insiders argue that the choice is twofold – join the move or get left behind.
For those that want to join, ICOx's role can be significant by becoming a primary provider of services to design and implement a comprehensive branded digital currency platform that can allow even the smallest of companies to implement their own digital branded currency strategies, thereby increasing their competitive position in the marketplace. Moreover, ICOx has done well to build its company foundation and to position itself to capitalize and benefit from these potential clients, which may ultimately lead to exponential company growth as the technology and demand of their products make it to the mainstream business model.
Branded Digital Currency Made Easy By ICOx
Although the process behind the build is exceptionally technical, ICOx has a straightforward mission: to build-out and support the operating companies and key providers that will usher in the next wave of regulated alternative currencies. To that end, ICOx is already in front of the rush, building a professional services platform that can seamlessly connect its customers to the digital world.
Moreover, with ICOx partnering with its Fortune 5000 client base, the long-term view is for the company to target the global eCommerce market. The rewards from that can deliver substantial revenue opportunity by taking advantage of the interest from companies that are already planning to launch their version of "stablecoins" and branded digital assets in the coming quarters. Other companies are entering the market as well, with Rakuten also announcing that they are in the process of incorporating branded digital currencies into their business models in a move that can integrate proprietary functions or use as tools for payment processing.
ICOx has pointed out in their presentations that the use of branded digital currency can be a highly-valued asset that offers benefits well beyond the incentives provided by typical loyalty programs and payment processing. And, that's part of the teaching process.
In a market expected to expand exponentially in the coming quarters, the typical revenue model for ICOx benefits from substantial upfront payment to develop and implement the programs and then accrues income from recurring transaction revenues model related to equity, software development, and licensing fees. The margins are healthy, typically as high as 25% on the upfront cost and higher on the residual portions of the revenue streams. Moreover, ICOx, in some cases, can earn an equity stake of up to 33% in its partner programs that can ultimately deliver significant returns as the markets mature.
ICOx Innovations Intends To Mint Currency for Brands
ICOx is dually listed on the TSXV and the OTCQB, and it's that accountability that can drive performance. Unlike some of its competitors, ICOx is a fully regulated, compliant, and transparent company. And, that stature will become an essential factor to growth alongside a dynamic regulatory environment that will likely introduce strong regulations to curb potential fraud and abuse in the developing market.
To expedite its growth, ICOx has guided toward targeting business from both established and emerging brands to create for them new branded blockchain economies powered by their own branded digital currencies. From a financial perspective, each joint venture can generate up to $2 million in product development fees, can allow ICOx to participate as an equity partner by receiving up to 33% equity, and benefit from recurring transaction-based fees, referral fees, and ongoing consulting fees.
Furthermore, with thousands of potential clients needing to proactively respond to the changes taking place within the digital marketplace, ICOx is well-positioned to capitalize upon an enormous market opportunity that is still considered to be in its infancy.
Not only can ICOx grow quickly, but it can also demonstrate the value of their services by providing use cases that show the importance of the products. Beyond Facebook and JP Morgan's interest, IBM's (NYSE: IBM) blockchain is already live, and major banks in South Korea and Brazil are reported to be developing their own coins. And, many are under the impression that's just the beginning. It's a more likely scenario that hundreds of companies and financial institutions are already evaluating the possibility to turn global payment networks into individual economies, allowing their own branded currency to integrate into its own loyalty program, provide specific economic incentives, and take advantage of transaction trust through the use of blockchain technology.
Now, with ICOx attacking the back half of 2019, the momentum at ICOx is picking up steam. The company has added key management to its team, is advancing multiple partnerships, and has positioned itself as one of the few regulated providers in the space. And, within an industry expected to include demand from thousands of potential clients in the coming months and years, it's looking more probable than ever that ICOx may emerge as one of the emerging gems in the industry.
Media Contact
Company Name: Perceptive Advisors
Contact Person: Kenny Soulstring
Email: Send Email
Phone: 305-766-3421
City: Miami Beach
State: Florida
Country: United States
Website: https://www.soulstringreport.com/