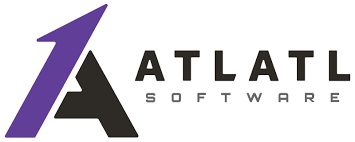 A growing number of manufacturers are beginning to understand the importance of empowering all sales channels, according to Atlatl Software. Reliance on engineers or product experts to generate budgetary quotes lengthens the process and can lead to high levels of customer frustration. Distribution partners who sell for multiple manufacturers of similar product lines are more likely to quote the manufacturer providing the tools that make it easiest to do so.
Evaluating cloud based Configure Price Quote (CPQ) software tools, such as Atlatl Software, is a great place to start. In selecting the appropriate CPQ vendor, it is important to first define specific sales channels and current customer buying behavior. This process will help manufacturers to determine the importance of embedded website functionality, integrations to existing software platforms, manufacturing specific workflows, and product visualization among other key attributes.
While price does play an important role in the quoting process, buyer confidence is by far the most important factor in deciding on a vendor. If competitors are leveraging software tools that improve buyer confidence in the quoting process, they own a significant competitive advantage over those who are not. The "ease of doing business" factor is important no matter the size and scale of the organization.
To read more, go to: http://bit.ly/2XGhJlY
About Atlatl Software:
Atlatl (www.atlatlsoftware.com) delivers speed and accuracy to power a more productive sales experience. We are able to do this by leveraging the benefits of 3D visual product configuration and step-guided workflows to streamline the sales process and drive efficiency. To ensure order accuracy and empower users, we work closely with our customers to understand their business, product, and engineering rules. Building these into our tool, our customers are able to work faster and more independently than before to improve their productivity.
The result is increased sales, higher win rates, and a better customer experience when partnering with Atlatl. Follow Atlatl Software on Twitter @Atlatlsoftware.
Media Contact
Company Name: ATLATL Software
Contact Person: Chris Beaudin
Email: Send Email
Phone: (540) 335-1801
Address:658 King St
City: Charleston
State: SC
Country: United States
Website: www.atlatlsoftware.com