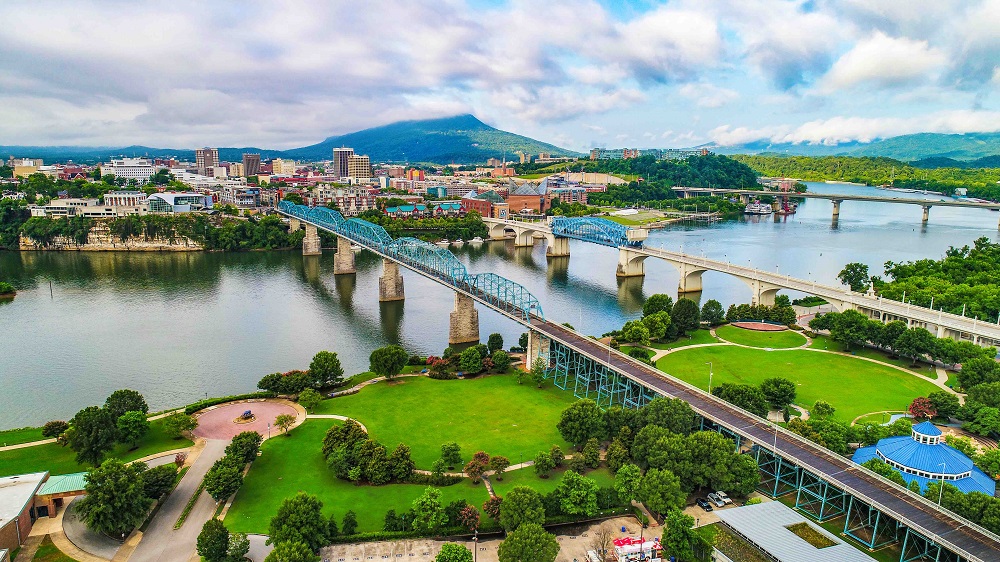 The business consultant is a proponent of cities investing in the kind of tourism that plays to their strengths.
Ibrahim Hanif is a proponent of cities investing in the kind of tourism that plays to their strengths. "Chattanooga can make it very easy for a major TV series to happen there," alledges Hanif. "The city should have a team of agents pitching it as the location for anything relevant, in development."
A TV show filmed in Chattanooga might not do much in terms of employment, aside from a few openings for extras and set assistants. This benefit would be nominal. But when it comes to the city's tourism revenue, there is a potential for a significant bump.
Tourist traffic would primarily rely on the show's success, and how engaged its fans turn out to be. For the fence-sitting domestic tourists, however, the city would become a more favorable destination. It might also come with the added benefit of celebrities saying positive things about the city. By strategically placing landmarks in shots, the Chattanoogan architecture could become iconic.
But stepping back from optimism, one can explore the possible downsides. Firstly, hiring agents would not guarantee that a project would happen in Chattanooga. The city can hedge against this risk by negotiating a mostly commission-based arrangement with agents. The other downside would be a lackluster performance of the project.
"The way Hollywood works, one mediocre project in the city could drive away future media investments as well," Hanif explains. "And this is why I would ask the city not to take my recommendation seriously enough to go for it without research. All I am saying is that it's worth studying."
Ibrahim Hanif is a business strategist and investor best known for the management of Hangman Capital. He also produces educational content and business research for entrepreneurs in the United States, Asia Pacific, and the Middle East.
Media Contact
Company Name: Access Advisory Ltd.
Contact Person: Aliya Ahmed
Email: Send Email
Phone: +971563088352
Country: United Arab Emirates
Website: www.Iamibrahim.com