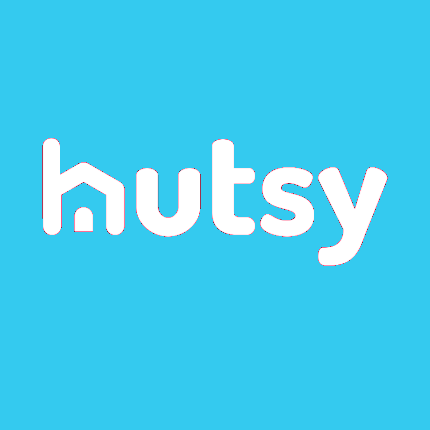 Toronto – January 21, 2020 – Hutsy, the start-up for global real estate crowdfunding investment, has disclosed raising $60,000 60K in a pre-seed round. The start-up is a global real estate crowdfunding investment platform utilizing the lease and rent strategy, a very unique and different approach.
With Hutsy, people can invest in global real estate from the comfort of their smart phones. The investment can be as little as $100. The almost universal access to global real estate investment for everyone is precisely the mission it has been founded.
"Our goal is to become a global standard for real estate investment using the blockchain technology. We want to create an ecosystem where blockchain and real estate will thrive side by side to create an avenue of wealth creation for everybody," says Hutsy Founder and CEO, Tefari Bailey.
Hutsy's offering is unique, as it eliminates the conventional requirements of having a large pool of money before anyone even thinks of investing in real estate. The lease and rent strategy allows for creating the kind of revolution Hutsy has in mind.
"Another significant advantage is the doing away of long delays before witnessing significant returns on investment. With daily rentals, returns will be fast and easy as well," says Tefari.
Hutsy has an entirely automated environment that buyers and sellers will love. It makes transactions hassle free and without flaws. Third parties aren't required either for authentication. The blockchain and smart contract platform takes care of authenticity and trust, allowing investors to receive dividends with zero transaction costs.
Another novelty with Hutsy is the process of hack-secure block transactions. To sell a stock or receive it, a user needs to simply pass their details to the other party, which creates a block. The block is then verified and added to a series of blocks kept on the server.
About
Founded by Tefari Bailey, Hutsy is driven to deliver innovative ideas to achieve their vision of bringing the ordinary man into the world of real estate. By doing so, the company values drive their shared vision for a more inclusive and prosperous world.
For more information, please visit: www.hutsy.ca
Media Contact
Company Name: Hutsy
Contact Person: Tefari Bailey
Email: Send Email
Phone: +1 800-565-2882
Address:14 York Street
City: Toronto
State: ON
Country: Canada
Website: https://hutsy.ca/