As per DelveInsight's assessment, globally, about 50+ key pharma and biotech companies are working on 50+ pipeline drugs in the Huntington's Disease therapeutics landscape based on different Routes of Administration (ROA), Mechanism of Action (MOA), and molecule types. Several of the therapies are in the advanced stages of clinical development and are expected to launch in the coming years.
"Huntington's Disease Pipeline Insight, 2023" report by DelveInsight outlines a comprehensive assessment of the present clinical/non-clinical development activities and growth prospects across the Huntington's Disease Market.
The Huntington's Disease Pipeline report embraces in-depth commercial, regulatory, and Huntington's Disease clinical trial assessment of the pipeline products from the pre-clinical developmental phase to the marketed phase. The report also covers a detailed description of the emerging Huntington's Disease drugs, including the mechanism of action, clinical studies, NDA approvals (if any), and product development activities comprising the technology, collaborations, mergers, acquisition, funding, designations, and other product-related details.
Huntington's Disease Pipeline Analysis
The report provides insights into:
The report provides detailed insights into the emerging therapies for Huntington's Disease treatment and the aggregate therapies developed by major pharma companies.

It accesses the different Huntington's Disease therapies segmented into early-stage, mid-stage, and late-stage of clinical development.

It outlines the major Huntington's Disease companies involved in targeted therapeutics development with respective active and inactive (dormant or discontinued) projects.

The report evaluates the Huntington's Disease drugs that are under development based on the stage of development, route of administration, target receptor, monotherapy or combination therapy, a different mechanism of action, and molecular type.

It navigates the major collaborations (company-company collaborations and company-academia collaborations), licensing agreements, financing details, data presentation by the pharma giants, and regulatory approval in the Huntington's Disease therapeutic market.
The report is built using data and information traced from the researcher's proprietary databases, company/university websites, clinical trial registries, conferences, SEC filings, investor presentations, and featured press releases from company/university websites and industry-specific third-party sources, etc.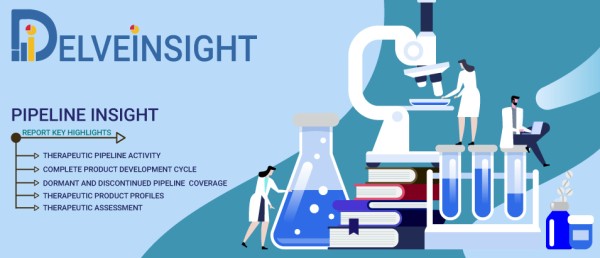 Huntington's Disease Therapeutics Landscape
The current treatment options include various drug classes that can help patients manage their symptoms, including movement, cognitive, and psychiatric problems. The sorts of problems that can be helped with medications are low mood (depression), anxiety, irritability (short temper), and jerky movements. Many of these drugs are being used in an off-label manner with limited availability of complete safety and efficacy data.
A multidisciplinary approach utilizing a neurologist, psychiatrist, genetic counseling, physical therapy, occupational therapy, speech therapy, and other specialized fields can formulate a plan and address a patient's individual needs. The treatment can be divided into two parts: pharmacological and non-pharmacological. The prior one involves drug classes like antidepressants, antipsychotic drugs, mood-stabilizing drugs, and some other drugs.
So far, only two drugs have been approved by the US FDA for Huntington's disease, but they do not treat the disease, instead, they are used to treat symptoms like chorea associated with Huntington's disease. However, to improve the treatment outlook, there are approx. 50+ key companies developing therapies for Huntington's Disease. Currently, Ionis Pharmaceuticals is leading the therapeutics market with its Huntington's Disease drug candidates in the most advanced stage of clinical development.
Key Developments in the Huntington's Disease Therapeutics Market
On March 28, 2023, Prilenia Therapeutics B.V., announced that the last participant in PROOF-HD, a global Phase 3 study in Huntington's disease (HD), has completed the last planned visit of the blinded treatment period, marking the completion of the main study. Almost all patients (98 percent) who were eligible elected to continue in the ongoing open-label extension of PROOF-HD. Topline results of the PROOF-HD study are expected in early Q2, 2023.

On April 3, 2023, Vico Therapeutics B.V., announced that the first patient has been dosed in a Phase 1/2a clinical study evaluating VO659 for the treatment of Huntington's disease (HD), spinocerebellar ataxia type 1 (SCA1) and type 3 (SCA3). VO659 is an antisense oligonucleotide (ASO) investigational therapy designed to target the CAG repeat expansion that causes all nine known polyglutamine diseases including HD, SCA1, and SCA3.
Huntington's Disease Companies Actively Working in the Therapeutic Market Include:
Amsterdam Molecular Therapeutics, Annexon Biosciences, Celon Pharma, EIP Pharma, Hope Biosciences, Luye Pharma Group, Medesis Pharma, Neurimmune Therapeutics, Neurocrine Biosciences, Novartis, Prilenia Therapeutics, Ionis Pharmaceuticals, PTC Therapeutics, Retrotope, SAGE Therapeutics, SOLA Biosciences, SOM Biotech, Stealth BioTherapeutics, Takeda, UniQure Biopharma, Vaccinex, Wave life sciences, and others.
Emerging and Marketed Huntington's Disease Drugs Covered in the Report Include:
AMT-130 (intra-striatal rAAV5-miHTT): UniQure Biopharma

ANX005: Annexon Biosciences

Ingrezza (Valbenazine/NBI-98854): Neurocrine Biosciences

Pepinemab (VX15/2503): Vaccinex

Pridopidine (ACR-16; Huntexil): Prilenia Therapeutics

Pridopidine: Prilenia Therapeutics

SAGE-718: SAGE Therapeutics

SOM3355/ Bevantolol: SOM Biotech

Tominersen: Ionis Pharmaceuticals
And many more
Request the Sample PDF to Get a Better Understanding of the Emerging Drugs and Huntington's Disease Companies Working in the Market @
https://www.delveinsight.com/sample-request/huntingtons-disease-pipeline-insight
Analysis of Emerging Huntington's Disease Therapies by Phases
The report covers the emerging products under different phases of clinical development like –
Late-stage products (Phase III)

Mid-stage products (Phase II)

Early-stage product (Phase I)

Pre-clinical and Discovery stage candidates

Discontinued and inactive candidates
Route of Administration
Huntington's Disease pipeline report provides the therapeutic assessment of the pipeline drugs by the Route of Administration. Products have been categorized under various ROAs such as
Oral

Parenteral

Intravitreal

Subretinal

Topical
Molecule Type
Products have been categorized under various Molecule types such as

Monoclonal Antibody

Peptides

Polymer

Small molecule

Gene therapy
Learn How the Huntington's Disease Treatment Outlook will Evolve with the Ongoing Clinical and commercial Activities in the Therapeutic Market @
https://www.delveinsight.com/sample-request/huntingtons-disease-pipeline-insight
Table of Content (TOC)
1. Report Introduction
2. Executive Summary
3. Huntington's Disease Treatment Patterns
4. Huntington's Disease – DelveInsight's Analytical Perspective
5. Therapeutic Assessment
6. Huntington's Disease Late Stage Products (Phase-III)
7. Huntington's Disease Mid-Stage Products (Phase-II)
8. Huntington's Disease Early Stage Products (Phase-I)
9. Pre-clinical Products and Discovery Stage Products
10. Inactive Products
11. Dormant Products
12. Huntington's Disease Discontinued Products
13. Huntington's Disease Product Profiles
14. Major Huntington's Disease Companies in the Market
15. Key Products in the Huntington's Disease Therapeutics Segment
16. Dormant and Discontinued Products
17. Huntington's Disease Unmet Needs
18. Huntington's Disease Future Perspectives
19. Huntington's Disease Analyst Review
20. Appendix
21. Report Methodology
*The Table of Contents (TOC) is not exhaustive; the final content may vary. Refer to the sample report for the complete table of contents.
Download Sample PDF to Explore the Key Offerings of the Report @
https://www.delveinsight.com/sample-request/huntingtons-disease-pipeline-insight
About DelveInsight
DelveInsight is a leading Business Consultant and Market Research Firm focused exclusively on life sciences. It supports pharma companies by providing comprehensive end-to-end solutions to improve their performance.
Other Trending Healthcare Reports by DelveInsight
Diabetic Peripheral Neuropathy Market
"Diabetic Peripheral Neuropathy Market Insights, Epidemiology, and Market Forecast-2032" report delivers an in-depth understanding of the historical and forecasted epidemiology as well as the Diabetic Peripheral Neuropathy market size, share, trends, and growth analysis in the seven major markets (i.e. the United States, EU5 (Germany, Spain, Italy, France, and the United Kingdom) and Japan. Moreover, it also covers the current treatment practices, emerging drugs, market drivers, market barriers, and unmet medical needs to curate the best of the opportunities and assess the underlying potential of the Diabetic Peripheral Neuropathy market.
Media Contact
Company Name: DelveInsight Business Research LLP
Contact Person: Shruti Thakur
Email: Send Email
Phone: 09650213330
Address:304 S. Jones Blvd #2432
City: Las Vegas
State: NV
Country: United States
Website: https://www.delveinsight.com/market-research