Raspberry Pi is a very powerful tool that provides many functions. However, if a company tries to set up a Raspberry Pi as an IoT device and needs to connect to the device over the Internet, they will know that configuration can be tricky when the Pi is behind a firewall or NAT router. One way is to use port forwarding. But the disadvantage of port forwarding is that it keeps the TCP port on the public IP address on the Internet open. This is a well-known security vulnerability and must be managed carefully.
RemoteIoT device management platform makes it possible to load, organize, monitor and remotely manage IoT devices easily, securely, and on a large scale. This service allows companies to connect to their Raspberry Pi and IoT devices from anywhere on the Internet. The main advantages of RemoteIoT IoT device management platform are as follows.
Remotely access Raspberry Pi with web based SSH client
Instead of port forwarding, RemoteIoT provide a web based SSH service which makes it possible to access the SSH server through a standard web browser. The service has been encrypted using SSL session caching and has retained zero open ports and zero attack surface.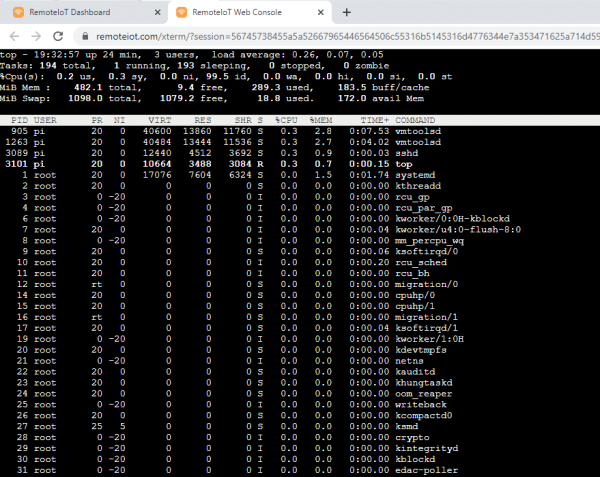 Remotely monitoring and alerting Raspberry Pi system
The RemoteIoT platform provides insights on CPU, memory, and disk utilization. Developers can determine when peak activity occurs on their Raspberry Pi and set CloudWatch alarms to send notifications when the event triggers the condition. They can view the operating status of the Raspberry Pi system in various graphs.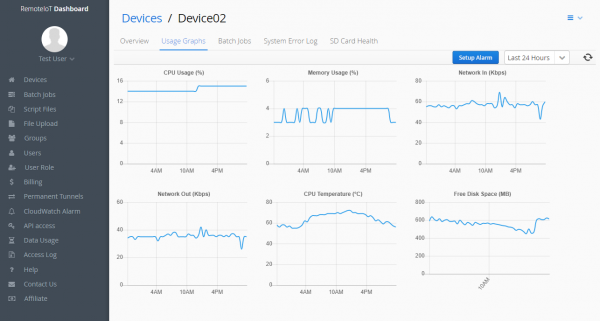 Remotely update Raspberry Pi over the air
RemoteIoT provides over-the-air (OTA) updates, which can remotely update the software or firmware of connected IoT devices. Companies can use this method to deploy software updates to thousands of devices at once. This can greatly save IT staff's time and energy.
Conclusion
The RemoteIoT device management platform provides complete control over Raspberry Pi and IoT devices, making device management more flexible and safer, reducing operating costs and maximizing uptime.
Media Contact
Company Name: REMOTEIOT INC.
Contact Person: Media Relations
Email: Send Email
Phone: +1 866 516 0608
Country: United States
Website: https://remoteiot.com