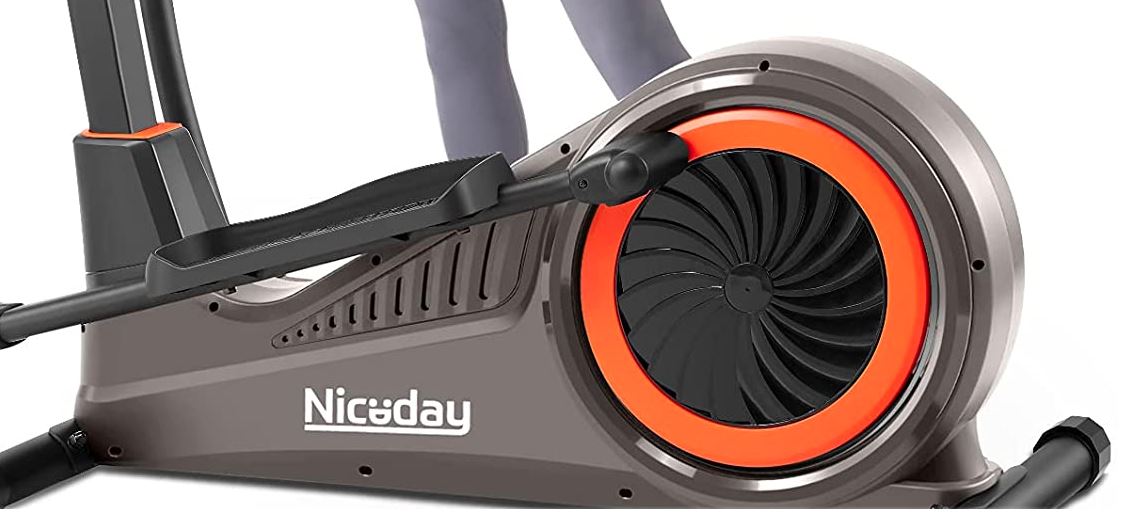 If there's one thing that 2020 taught us, it's that working out at home might be a little healthier and safer overall than we might have previously imagined.
Of course, this has led to a boom in at-home gym equipment sales and "Zoom" training sessions, but few services compare to the Niceday Elliptical Cross Trainer when it comes to everything that matters to someone trying to stay in shape.
Let's just put it this way: If the future of the gym is at home, then the Niceday Elliptical Cross Trainer is a vision of tomorrow that you can own today. From value to features to pricing, the Niceday Elliptical Cross Trainer is changing the home fitness game and for the better.
We have to face facts: No one wants a big, bulky piece of equipment in their house that they can't use. That means accessibility is a big deal to consumers. Beyond that, they also want a machine that is elegant and well-designed. When it comes to meeting the vast majority of most consumers' needs in an elliptical trainer, the Niceday Elliptical Cross Trainer is shaking up traditional notions of what home exercise equipment should look like.
So how does the Niceday Elliptical Cross Trainer offer exercises well suited for a beginner but also challenging for others? The weighted flywheel design helps determine the elliptical's resistance levels and expands the elliptical's use immensely. An elegant design, it is also engineered to operate quietly and very smoothly.
You can credit this to the magnetic drive design that helps keep things running at maximum efficiency as well as extends the overall life of the trainer. You don't want to make a lot of noise while you're working out at home, and the Niceday Elliptical Cross Trainer should provide no problem in this regard. This process can also generate energy to power the elliptical's monitor functions. This data includes such things as time, speed, distance, calories, and pulse.
The different resistance levels are specifically calibrated to make the equipment accessible to those just starting out on their wellness journey with an elliptical to veterans of the saddle. The main bike frame is constructed of heavy-duty steel pipe which makes sure that the elliptical is stable and safe to operate. Pedals and handlebars are shaped to accommodate most regular adult male and female body types with sleek, ergonomic fittings and high-quality materials.
Related reviews for outdoor bikes
Best of all is the fact that all of this is easy to assemble right out of the box. The Niceday Elliptical Cross Trainer arrives largely pre-assembled and, combined with the lightweight materials used in its design and construction, is easily transported, and moved.
Designed with the modern home in mind, this makes the Elliptical Cross Trainer perfect for multiple use scenarios such as in indoor and outdoor settings around your home as well as in different rooms if you need to move it. Last, but certainly not least, is the Niceday Elliptical Cross Trainer's extremely competitive price point. Normally, for all of this, you would have to shell out thousands of dollars but not here. That, backed by a lifetime quality guarantee, put the Niceday over the top when compared with its competition.
Media Contact
Company Name: Best Fit Monitor
Contact Person: Media Relations
Email: Send Email
Phone: 9013009926
Country: United States
Website: https://www.bestfitnessmonitor.com/