Leading innovative sportswear brand, Hotsuit, offers fantastic promotions on its plethora of products
In line with its goal of helping fitness enthusiasts across the globe build the new way to wear sports suit and fitness apparel as a whole, Hotsuit has launched a series of deals to enhance accessibility to its products. The deals will allow buyers to purchase some of the best fitness apparel at remarkably affordable prices, ensuring that they stay fit, comfortable, and look chic without having to break the bank.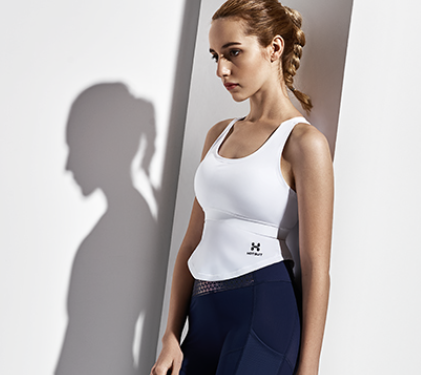 Over the years, several fitness brands have developed a wide range of fitness solutions, particularly sportswear, to help their consumers get the best possible experience working out. Street-sport suits have increased in popularity and acceptance with the different stakeholders in the fitness and sports world for their amazing features and benefits. However, many of the available products do not necessarily meet the needs of consumers, particularly when it comes to sauna suits. This is where Hotsuit, leading technology, and fashion sports brand, is looking to make a difference with a wide range of sports fashion products in its collections.
Hotsuit invented the Heat nano-silver fabrics, a body heat reflective material applied to its new tech sauna suit. The material is one of the ideas Hotsuit has introduced to bring a twist to the concept of sportswear, changing the sauna suit idea and helping users do away with smelly and noxious PVC/Neoprene traditional sauna suit. This is in addition to making sports time less stressful and exercises more efficient.
The company has also invented silver ion fabrics tech, which is used in making Hotsuit's anti-germ, deodorization, antibacterial, and breathable t-shirt.
The deals offered by Hotsuit include a discount of up to 40% on its products, free Hotsuit accessories, and free worldwide shipping on all purchases.
More information about Hotsuit and the brand's wide range of products can be found on their website and Amazon. Hotsuit is also available across social media, including Facebook, Twitter, Pinterest, and Instagram.
About Hotsuit
Hotsuit was founded by Schroeder Jo, an American businessman with Chinese descent, to develop a sauna suit that offers a perfect blend of fashion and functionality.
The inspiration to found Hotsuit came after Jo, a boxing lover, discovered that professional boxers used a noxious and harmful PVC sauna suit to reduce their body weight before entering the ring. Consequently, Hotsuit was founded to create a healthier and more comfortable way of exercising without sacrificing functionality.
Media Contact
Company Name: HOTSUIT
Contact Person: Sara King
Email: Send Email
Phone: 720 805 2778
Country: United States
Website: http://www.hotsuit.com/