Leading technology and fashion sports company, Hotsuit, announces the launch of its line of sauna suit product made with its new patented tech fabrics – heat nano-silver
Hotsuit has continued in their pursuit of disrupting the sports fashion industry with the launch of the unique tech fashion sauna sweatsuit. The fashion sports brand has successfully integrated technology into each of its products, inventing the Heat nano-silver fabrics and other amazing technology-driven sportswear solution.
The sports fashion industry has evolved over the years as several brands across the globe come up with different products to address the diverse needs of consumers. Sauna suit products have become increasingly popular in recent times due to their fantastic features and benefits. Hotsuit is looking to add a twist to the use of sauna suits with the introduction of its sauna suit made of the company's new patented tech fabrics – heat nano-silver.
The heat nano-silver fabrics used for the new product is a heat reflective material that is designed to help sports and fitness enthusiasts enjoy every second spent exercising while improving efficiency and ensuring better results.
Hotsuit's sauna suit, in the beginning, is only for pro boxer to quickly lose water weight before the game. Then recent year Hotsuit's fashion new tech sauna suit caught the fancy of the pop starts/celebrities, become their first choice when fitness or relieve edema before they go to the TV live show.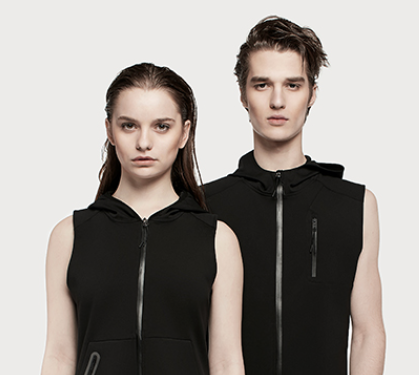 Nowadays, Hotsuit sauna suit design more styles to meet popular demand and the price will more friendly.
Hotsuit is basically redefining the sport time by changing the concept of sauna suit, throwing away the smelly and noxious PVC/Neoprene traditional sauna suit and replacing it with a more fashionable and comfortable fabric. The company has also invented the ion fabrics tech, applying the technology to their shirts and consequently make anti-germ function, deodorization, Antibacterial, breathable sports t-shirts.
In addition to its Sauna Suit collection for professional and hobbyist boxers, Hotsuit also has the Performance collection for yoga enthusiasts, as well as the Black Label collection for causal outdoor outings. Each of the collection has sportswear for men and women, ensuring that the needs of everyone are met.
More information about Hotsuit and the brand's wide range of products can be found on their website and Amazon. Hotsuit is also available across social media, including Facebook, Twitter, Pinterest, and Instagram.
About Hotsuit
Hotsuit was founded by Schroeder Jo, an American businessman with Chinese descent, to develop a sauna suit that offers a perfect blend of fashion and functionality.
The inspiration to found Hotsuit came after Jo, a boxing lover, discovered that professional boxers used a noxious and harmful PVC sauna suit to reduce their body weight before entering the ring. Consequently, Hotsuit was founded to create a healthier and more comfortable way of exercising without sacrificing functionality.
Media Contact
Company Name: HOTSUIT
Contact Person: Sara King
Email: Send Email
Phone: 720 805 2778
Country: United States
Website: http://www.hotsuit.com/