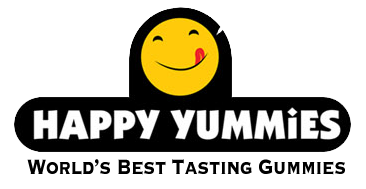 Candy can have a lot of happy effects on a person. They help make one's life a bit sweeter. Especially during holiday times.
Due to their consistently high quality, Happy Yummies have become one of the premier providers of gummy bears. They recently announced that as part of their December promotion, they will offer a 10% discount on all their gummy bear selections. Users can avail this discount by using their promo code: "10P14OZBBB1" on Amazon.
By getting their gummy bears delivered through Amazon Prime, customers can enjoy extremely fast delivery times and not have to worry about delays. Happy Yummies stated that they were excited to see the feedback they receive from this promotion. With holidays around the corner, they believe this time of the year deserves to be extra sweet and special. And their discount is going to help their customers in achieving exactly that. With over 14 delicious flavors to choose from, Happy Yummies are the perfect treat to enjoy through the holidays. Many use them as a perfect surprise gift to lighten up a friend or family member's day.
Customers can order through Amazon, or through the Happy Yummies website.
About Happy Yummies:
Happy Yummies believes that candy is all about fun and celebrating life, and making some moments special and sweeter. Their commitment is to always offer the absolute best tasting gummies in the world. They are dedicated to making their gummies as yummy as possible. And it only takes a single try for most costumers to become long-time fans.
Happy Yummies offer the best tasting gourmet with their special super bear assortment. Customers can feel the happiness with 14 delicious flavors such as banana cream pie, banana ice cream, pina colada, pink and white champagne, strawberry milkshake. These gummy bears are all about making some moments special and enjoying life, especially during the holiday time. They are meant to celebrate life itself.
A round of gummy bears will definitely put a big smile on one's face and make them appreciate the day a little more. They are gluten-free and fat-free. Users can avail their December promotion through the Amazon coupon: 10P14OZBBB1
Media Contact
Company Name: HAPPY Yummies
Contact Person: Media Relations
Email: Send Email
Phone: 7186459249
Country: United States
Website: https://happyyummies.com/