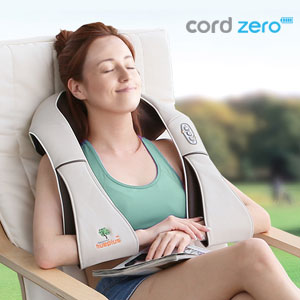 Our product offers heat functions with one click of a button. It is pleasantly warm enough to help relieve muscle pain and caress sore muscles.
Happyroom Hueplus is happy to announce that their fast-selling product, Relax Massager Cordzero 750, is now available on Amazon. The innovative product will help users relieve everyday stress and give them the perfect massage they have been yearning for after a long day.
Over time, everyday human life and work eventually take a physical toll on the body. Endured physical and emotional stressors tend to gather around the shoulders, neck, and back creating tension and strains in these muscles. Daily massage is a way of rejuvenating and soothing the muscles thereby keeping them flexible and strong. Professional massages are expensive and with this in mind, the Premium Relax Massager Cordzero 750 was created.

Cordzero 750 is a premium massager that comes with 8-Deep Kneading Shiatsu Message Nodes, mimicking the penetrating motion of a real massage from a therapist's hands. What this means is that it uses massage techniques that are traditionally used in professional spas for an optimum massaging experience. With the massager and its heat function, obtaining a quality massage is no longer a luxury reserved for special occasions. A healing and relaxing experience are available in the comfort of your home with the Hueplus Premium Relax Massager Cordzero 750.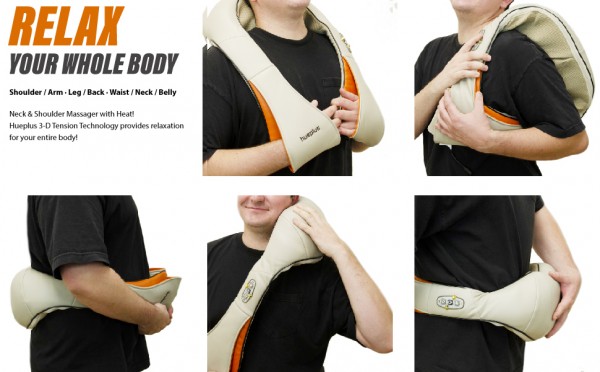 This massager features outer leather with a sleek and modern design that fits everyone and can be used on any parts of the body including the neck, shoulder, back, waist, leg, and Feet. Also, you can adjust placement on your sore spots to help relieve and caress them.
This massager is made for everyone and can be used anywhere including the office and in the car. Treat that special someone to a soothing spa experience in the comfort of their own home. Hueplus Premium Relax Massager Cordzero 750 is a great way to pamper dad on Father's Day, mom on Mother's Day, and your partner on that special day.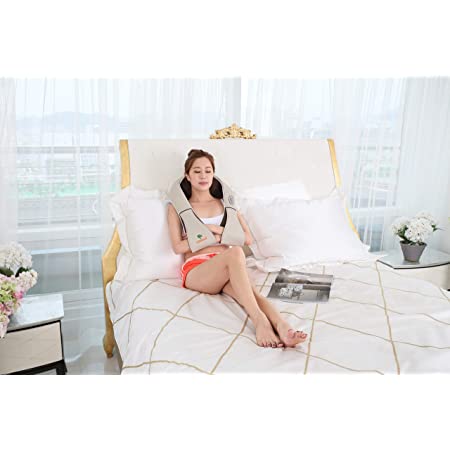 Hueplus Premium Relax Massager Cordzero 750 is currently available on Amazon with a 100% Customer Satisfaction Warranty and an extended 90-day money-back guarantee to ensure that each purchase is absolutely risk-free.
More information about the Hueplus Premium Relax Massager Cordzero 750 can be found on the Amazon product page.
About Happyroom Hueplus
Happyroom Hueplus is a Korean company that is committed to helping people living in the modern world maintain a healthy body and mind to improve daily life. Through self-conditioning tools that can be easily incorporated into everyday life, the company aims to create a world where everyone can simply and easily live a happy and healthy everyday life. The company provides easily accessible and user-friendly products at competitive prices, as well as great customer service.
For further information about the company or its products and services, please visit http://www.ihueplus.com.
Media Contact
Company Name: Happyroom Co., Ltd
Contact Person: Andy Hong
Email: Send Email
Phone: 123-81-71302
Country: South Korea
Website: www.amazon.com/Hueplus-CORDZERO-60-Cordless-Shoulders-Kneading/dp/B07DHCLCTS