Haier Biomedical not only provides high-quality products that are safe and secure but also maintains an excellent reputation among both domestic and international clients with its industry-leading technology and customer service. To learn more about Haier Biomedical's superior product range and service capabilities, contact us today!

Why choose Haier Biomedical services?
Haier Biomedical is committed to producing energy-saving and environmentally friendly products that meet the highest safety and quality standards. The company's Vaccine Solution, Laboratory Solution, and Laboratory Equipment are designed to be safe and efficient while also helping to reduce energy costs.
Haier Biomedical has developed various innovative solutions to help medical professionals safely store and transport vaccines. The company's Vaccine Solution is designed to optimize temperature control, enabling long-term storage of sensitive vaccines without any loss of potency.
You can also customize the Vaccine Solution to meet the needs of any healthcare facility, allowing for quick implementation with minimal disruption.
In addition, Haier Biomedical offers a full line of Laboratory Solutions for research, development, and production. Advanced laboratory equipment such as ultra-low temperature ovens and cryo freezers are among these solutions.
They can safely store samples at temperatures as low as -150℃. It ensures accurate results, eliminates sample loss due to temperature fluctuations, and prevents sample degradation over time.
Overall, Haier Biomedical's products are an excellent choice for any medical facility looking to reduce energy consumption while still providing high-quality results.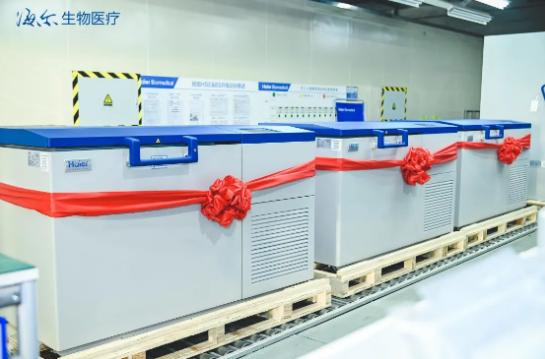 The company's innovative solutions provide safe and efficient storage and transport of vaccines and other sensitive materials, helping to protect human health and reduce costs. For example, its Vaccine Solution maximizes temperature control. In addition, it minimizes loss of vaccine potency during storage, while its Laboratory Solution offers advanced equipment that makes storing or transporting important samples easy.
Haier's commitment to social responsibility
Haier's commitment to social responsibility and sustainability has enabled them to become one of the world's leading providers of laboratory equipment, vaccine solutions, cryo freezers, and more.
Haier's green technology provides a wide range of products that reduce energy consumption while increasing safety and performance. Their innovative technologies help reduce greenhouse gas emissions and improve energy efficiency while simultaneously helping laboratories meet their environmental goals.
It includes features such as vacuum insulation panels, eco-friendly refrigerants, advanced controls, and low-temperature operating ranges.
Haier also offers a broad selection of laboratory solutions, including high-performance incubators, cryo freezers, autoclaves, centrifuges, and blood banks. All their equipment is designed to reduce energy consumption and noise levels, making them ideal for any laboratory or research facility.
As a global leader in developing advanced laboratory equipment and vaccine solutions, Haier has been recognized for contributing to sustainable development. Their commitment to reducing energy consumption and creating safe, reliable, and efficient products has made them an industry leader in environmental sustainability.
Haier's commitment to energy saving and environmental protection
Haier Biomedical is committed to producing energy-saving and environmentally friendly products. Haier's vaccine solution, laboratory solution, laboratory equipment, and cryo freezer range are all developed with this ethos in mind.
Haier's line of cryo freezers provides low-temperature storage solutions without energy, making them more efficient and cost-effective than traditional models. Furthermore, their medical and laboratory solutions are designed with safety, accuracy, and reliability as priorities, ensuring that these products meet the highest standards in the industry.
Haier also makes sure to use eco-friendly materials to produce its laboratory equipment. As a result, it allows for a reduction in waste and greenhouse gas emissions, contributing to a cleaner and healthier environment. In addition, Haier's products are designed to be recyclable and non-toxic, eliminating any potential environmental hazard.
Overall, Haier Biomedical strives to be an example of energy-saving and environmental sustainability in the biomedical industry. With a focus on providing high-quality yet sustainable products, Haier Biomedical is committed to creating a better future for generations.
Advantages of using Haier Biomedical's products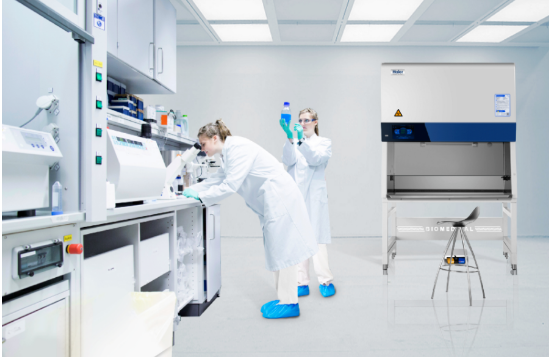 1. Vaccine Solution -Ensure that your vaccines stay at optimal temperatures to maintain their efficacy.
2. Laboratory Solution – helps to increase efficiency in research laboratories by providing automated processes for routine tasks.
3. Laboratory Equipment – Haier provides an extensive selection of laboratory equipment that meets the needs of many laboratories, including centrifuges, water purification systems, and storage tanks.
4. Cryo Freezer – Freezers provide reliable cold storage capabilities for laboratories or hospitals dealing with fragile items such as blood samples or medications while decreasing operational costs by limiting energy use.
Media Contact
Company Name: Haier Biomedical
Email: Send Email
Phone: +86-532-88935593
Country: China
Website: https://www.haiermedical.com/